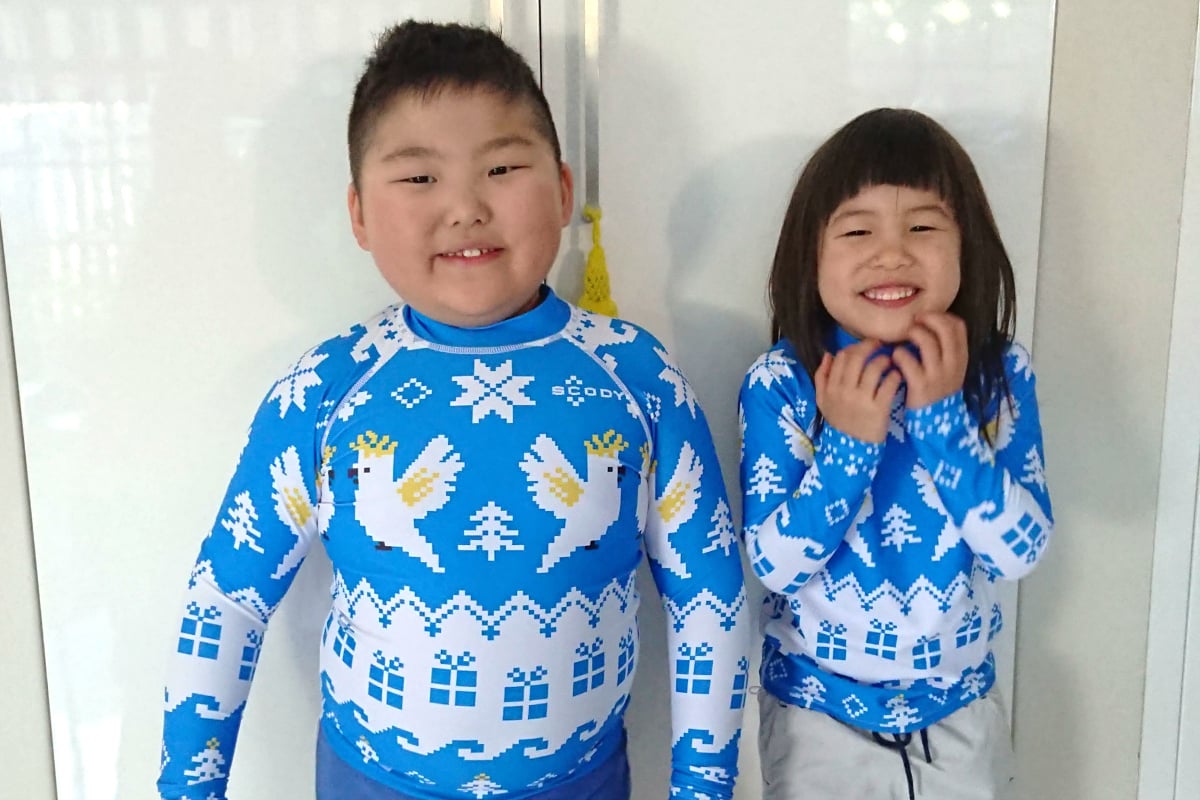 There's something terrorising our beaches and pools this summer and it's not Jaws. Or Baby Shark. OK, maybe Baby Shark because it's in your head right now (sorry).
It's bright, it's turtlenecked and it comes in cockatoo, kangaroo and koala varieties: It can only be the Ugly Xmas Rashie.
Yes, these bewdies are back for another year of garish goodness and we so hope they invade your Instagram feed during the Christmas and New Year break.
The Cancer Council Queensland's iconic Ugly Xmas Rashie range has amassed a cult following since they first launched back in 2015 and sold out in the first 48 hours.
Thankfully there's enough to go around this summer, including a limited edition Koala Ugly Xmas Rashie and the Xmas Cycling Jersey with a zip and pouches. Tony Abbott and cycling buddies, we hope you've bought yours!
So why are they so popular? Well, these rashies do exactly what they promise: They protect your skin and their designs are ugly. Not "ugly ugly". But ugly in the kitsch '80s Northern Hemisphere Christmas knitted jumper kind of ugly. Which is code for hipster cool/Insta-friendly, right?
Manufactured by Australian performance sportswear company Scody, they're designed for the harsh Aussie sun with a UPF50+ rating. And let's face it, there's absolutely nothing daggy about protecting your skin.
Australia has one of the highest skin cancer rates in the world – two out of three Australians will be affected by the time they turn 50. The profits of all sales go to The Cancer Council Queensland's research efforts and support services – and they've raised a total of $250,000 so far.
So which Ugly Xmas Rashie tickles your fancy? The Mamamia team, and some of our kids, model them for you below.