Over the weekend, Stellar magazine published the column "Pru Goward: I will always love my daughter."
Goward, the NSW Minister for Family and Community Services, Minister for Social Housing, and Minister for the Prevention of Domestic Violence and Sexual Assault, is described by columnist Miranda Devine as "one of the most accomplished women in the country."
She's an economist, who began as an ABC political reporter, and was appointed by Prime Minister John Howard to run the Federal Office of the Status of Women.
Holly Wainwright, Jacqueline Lunn and I discuss; is cutting a family member out of your life sometimes the best solution? Post continues below. 
But her professional accomplishments are not the subject of Sunday morning's column.
Goward, 64, is infamously estranged from her daughter, 43-year-old Tziporah Malkah.
Malkah, formerly Kate Fischer, won the Dolly Covergirl of the Year competition when she was 14, before forging a successful modelling career.
She was engaged to businessman James Packer in the late 90s, before the pair split up, and Fischer moved overseas.
Since, Fischer has legally changed her name to Tziorah Malkah bat Israel to reflect her Jewish faith, and appeared on the most recent season of Channel 10's 'I'm a Celebrity Get Me Out of Here.'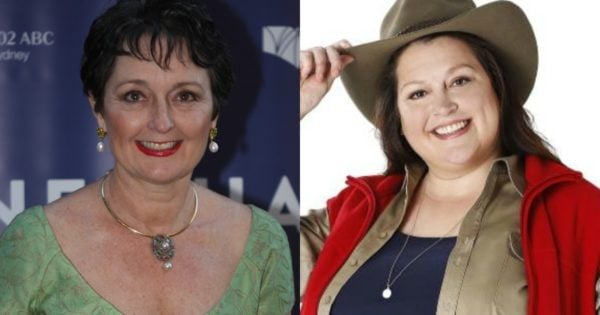 "It has always been quite a difficult relationship," Malkah said earlier this year. "I respect my mother and I understand my mother… that she is not motherly."
Her career, Malkah said, is "where all [her] love has gone."