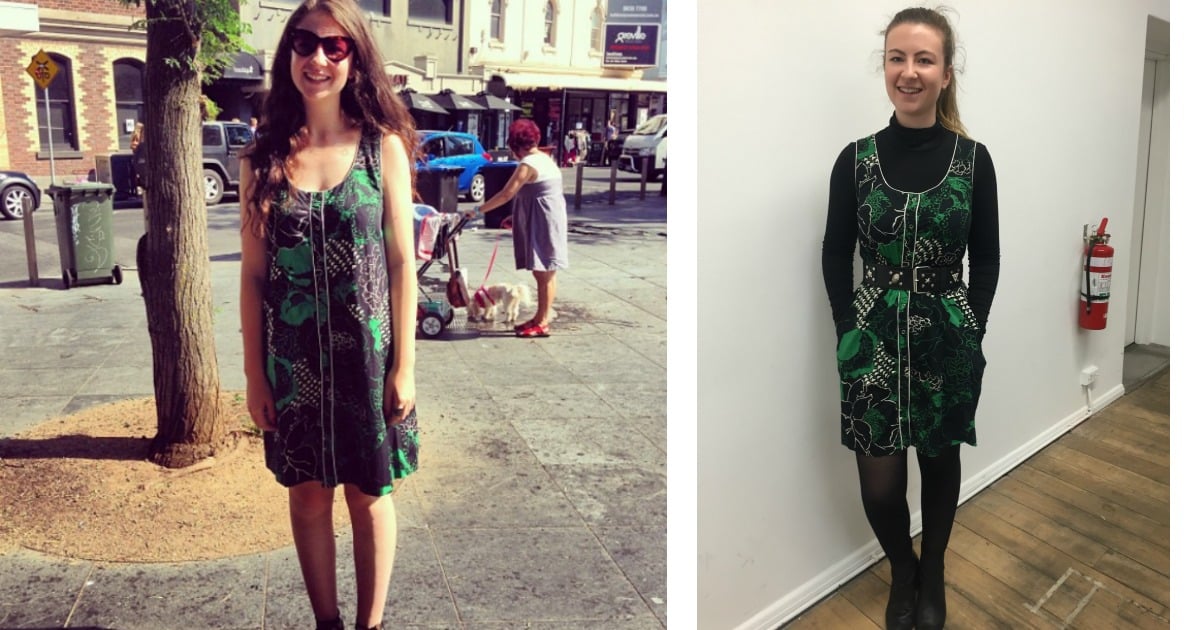 Winter is here. It's that magical time where you reach into the back of your closet for your cold weather clothing and realise you have NOTHING TO WEAR.
I hear you, but it no longer matters. Thanks to a clever fashion trick passed down to me from my wise, wise mum.
You can get by this winter wearing your normal every day kit by purchasing just two things (if they're not hanging in your wardrobe already). Allow me to explain.
Watch: Paula Joye shares her winter fashion tips. Post continues after video.
1. A pair of black tights
2. A turtleneck.
The Dress.
I've had this French Connection dress for years and I love it. It's got an interesting print, an eye-catching colour and most importantly, it's excellent at hiding a food baby. However its length and lack of sleeves don't exactly lend themselves to Melbourne's temperamental winter weather.
Add a black turtleneck and some tights underneath and BAM. I saved myself buying a new dress.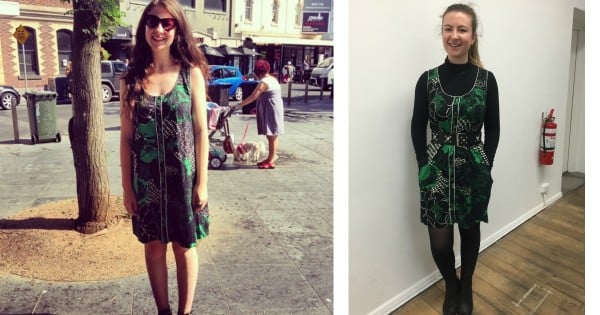 Left: Summer and Right: Winter. Add a belt and you're done. Image: Supplied
The skirt.
This was one of my favourite summer wear-with-everything skirts, so I wasn't going to let it languish in my wardrobe for several months. I applied my two item rule - turtleneck and tights - and voila.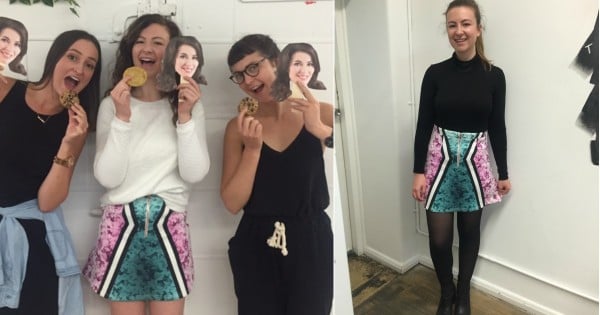 Left: Worn in summer and Right: on a much cooler day. Image: Supplied.
(Post continues after gallery.)
Celebrities in high waisted pants.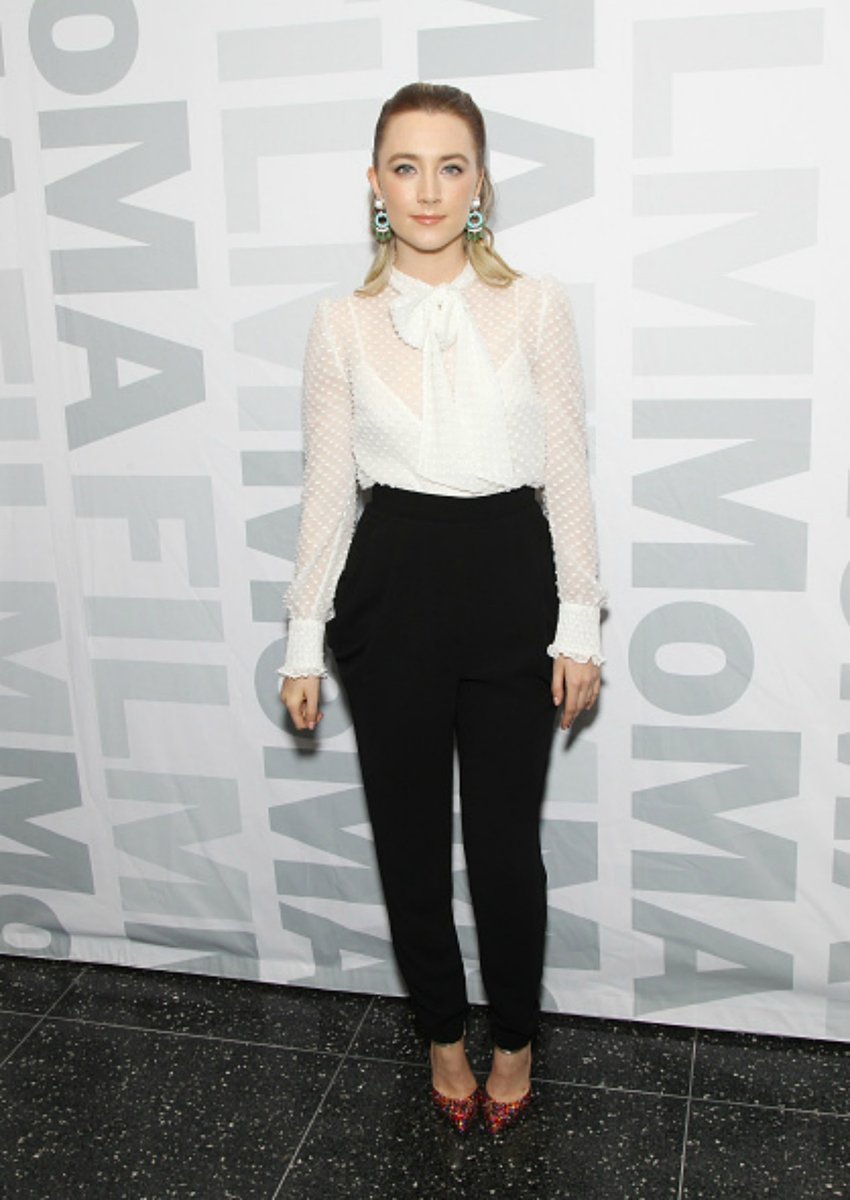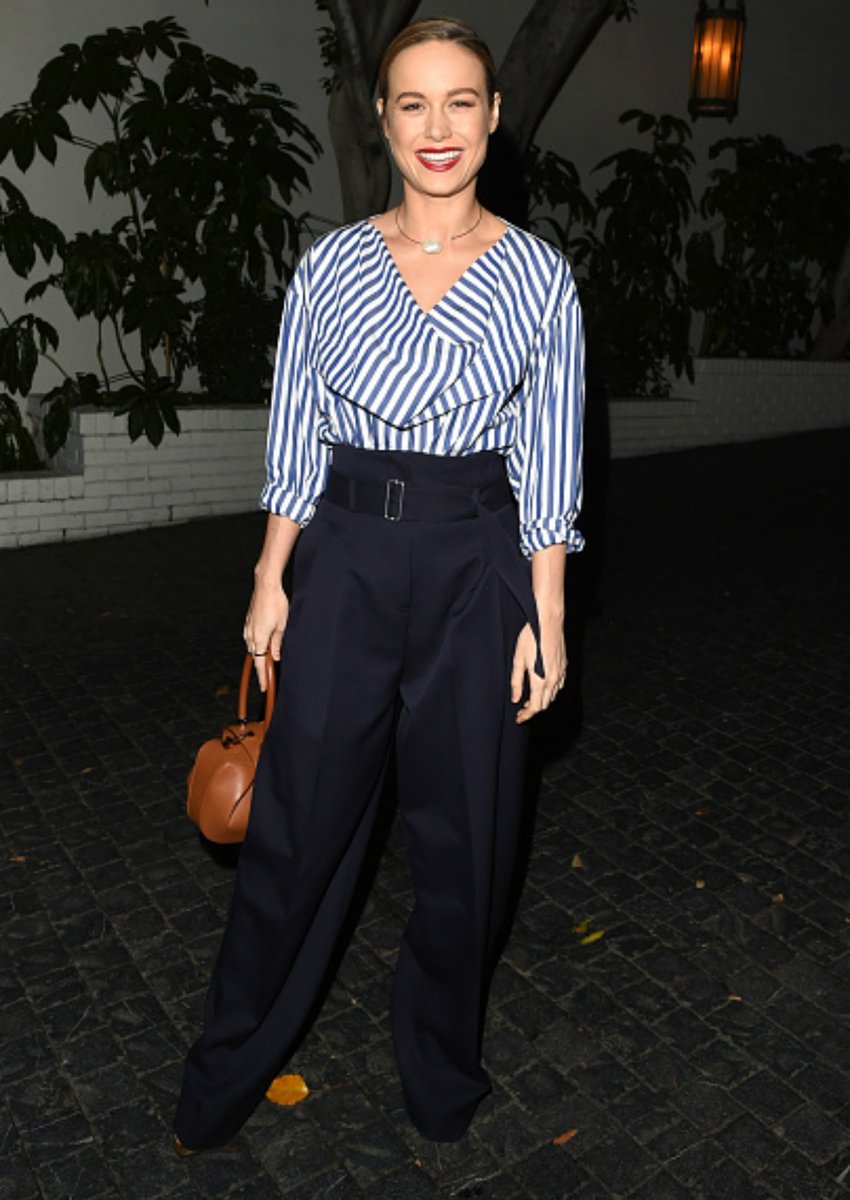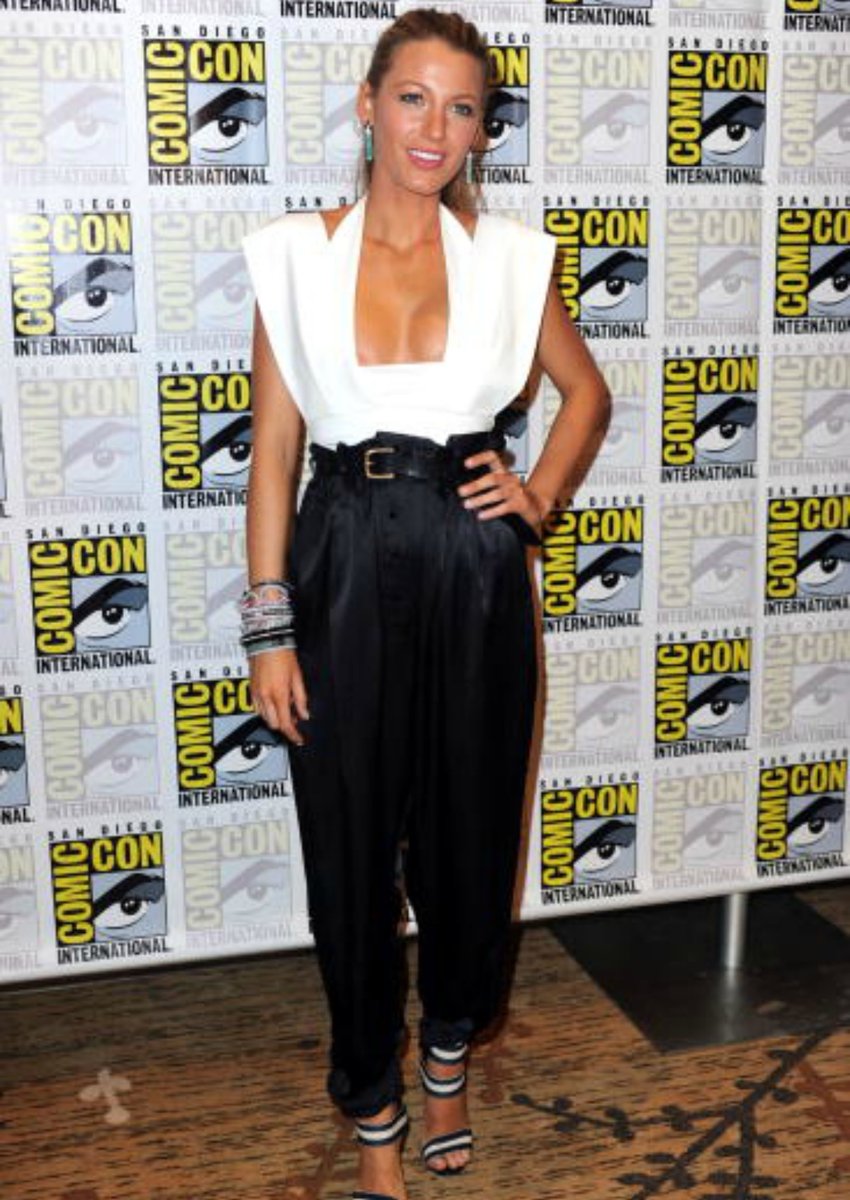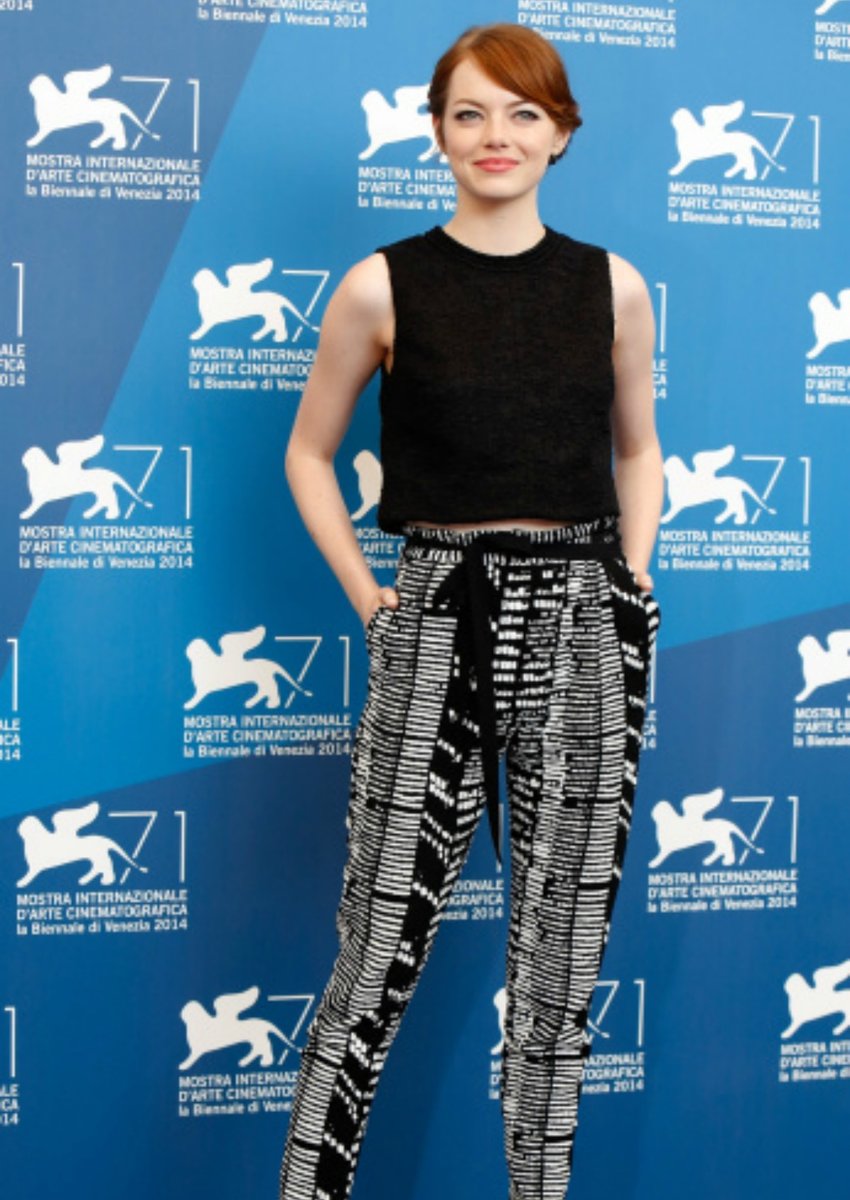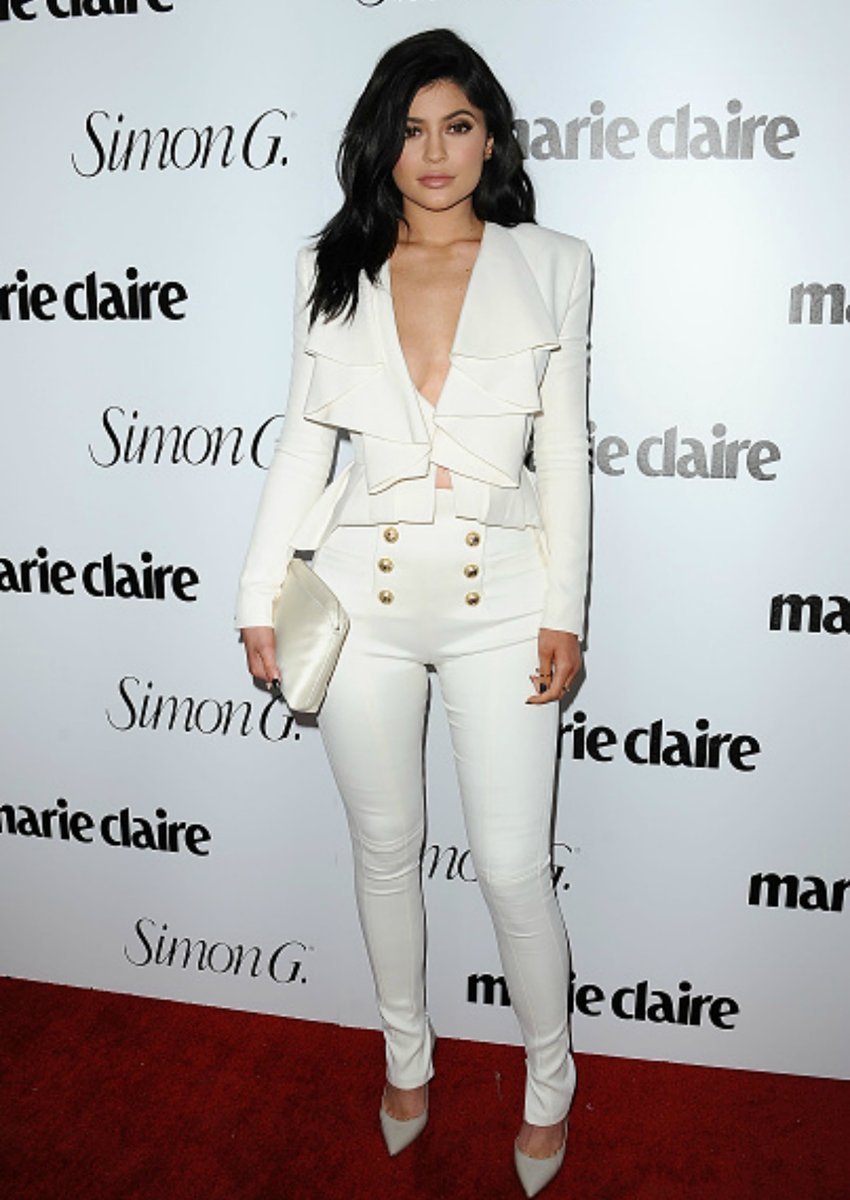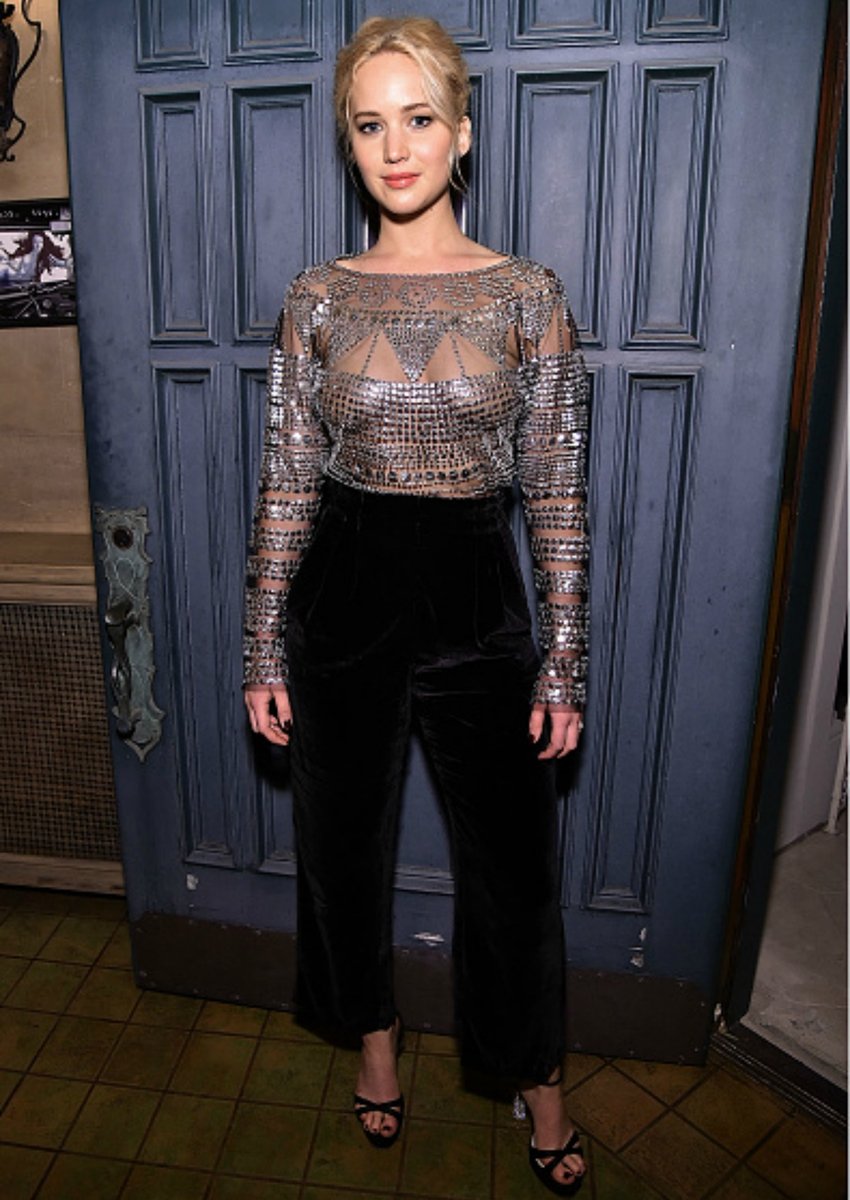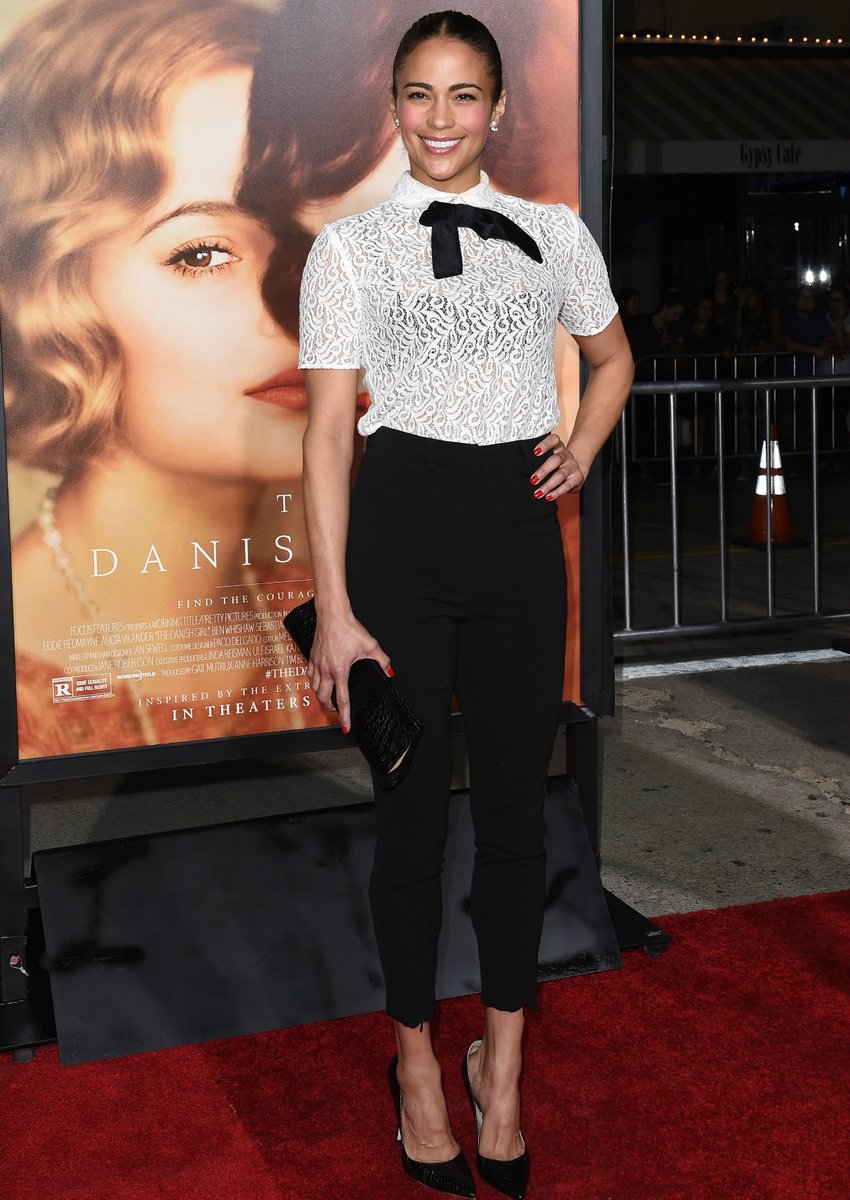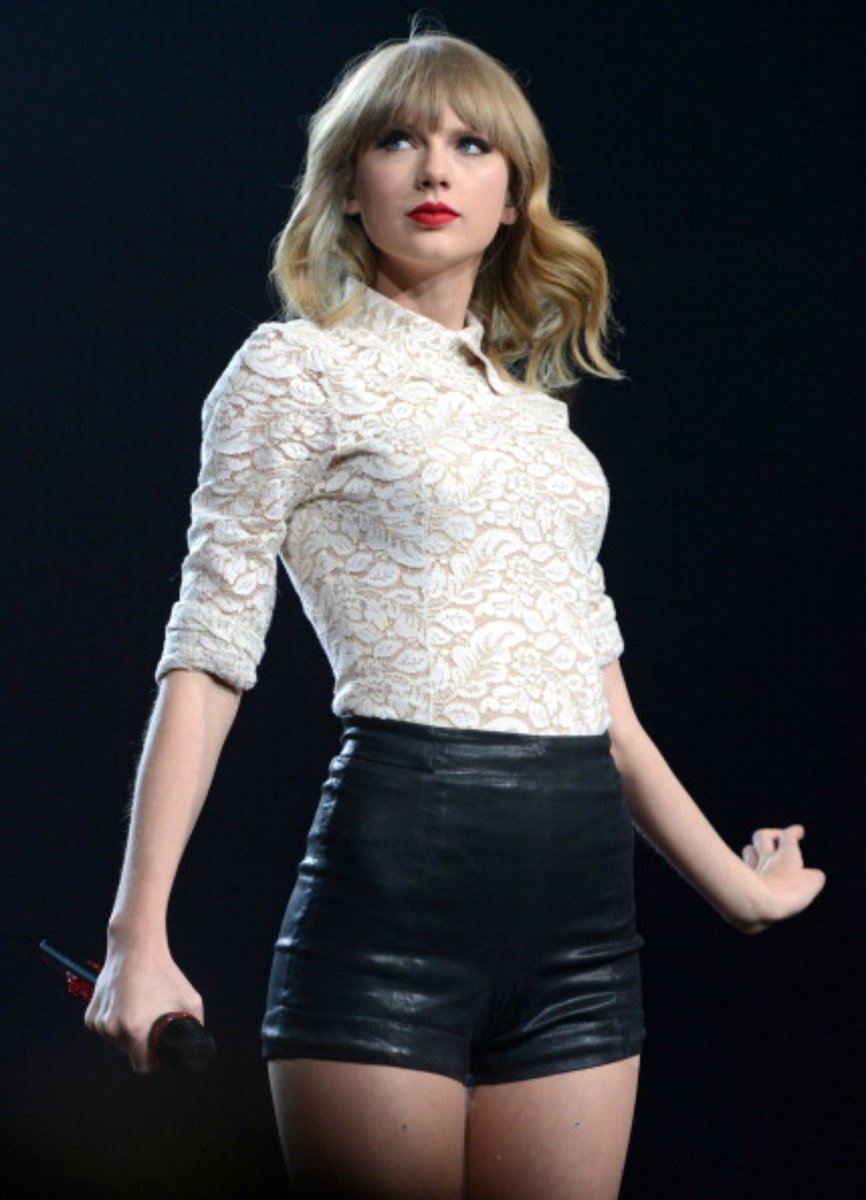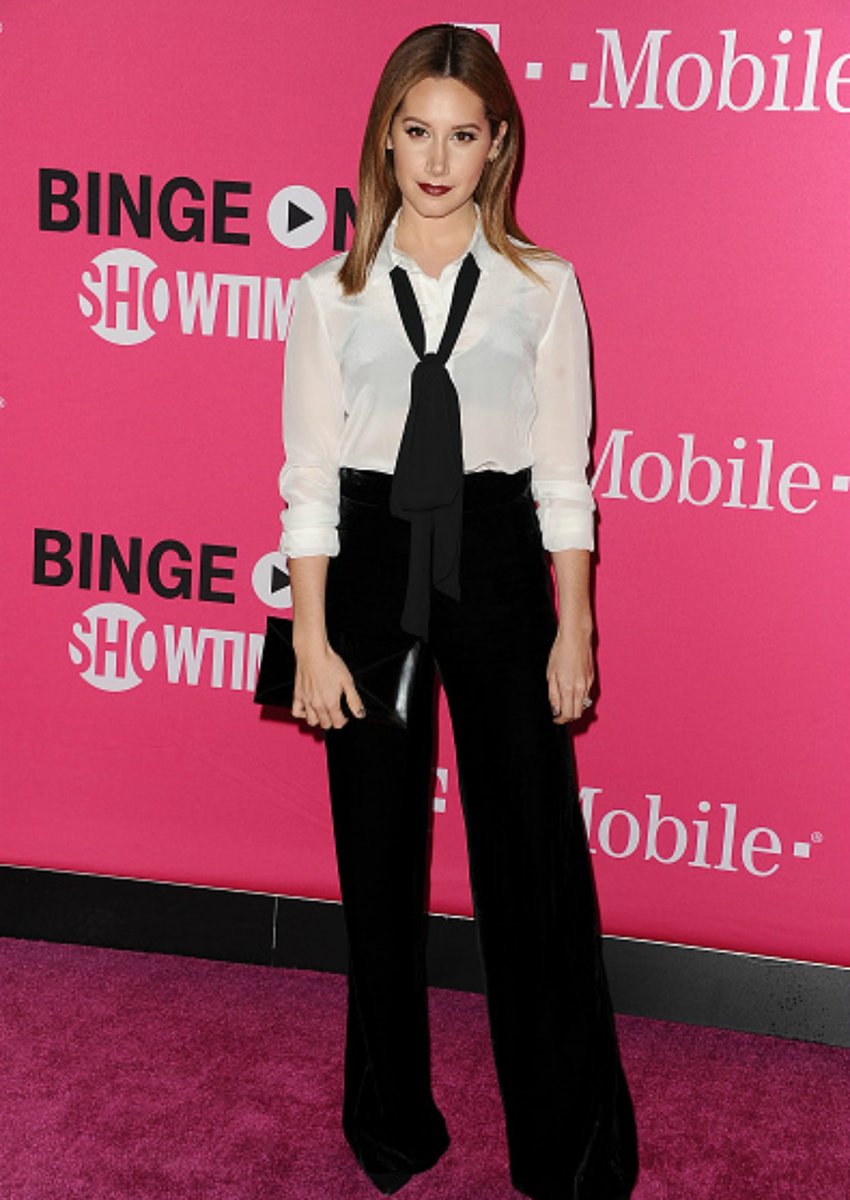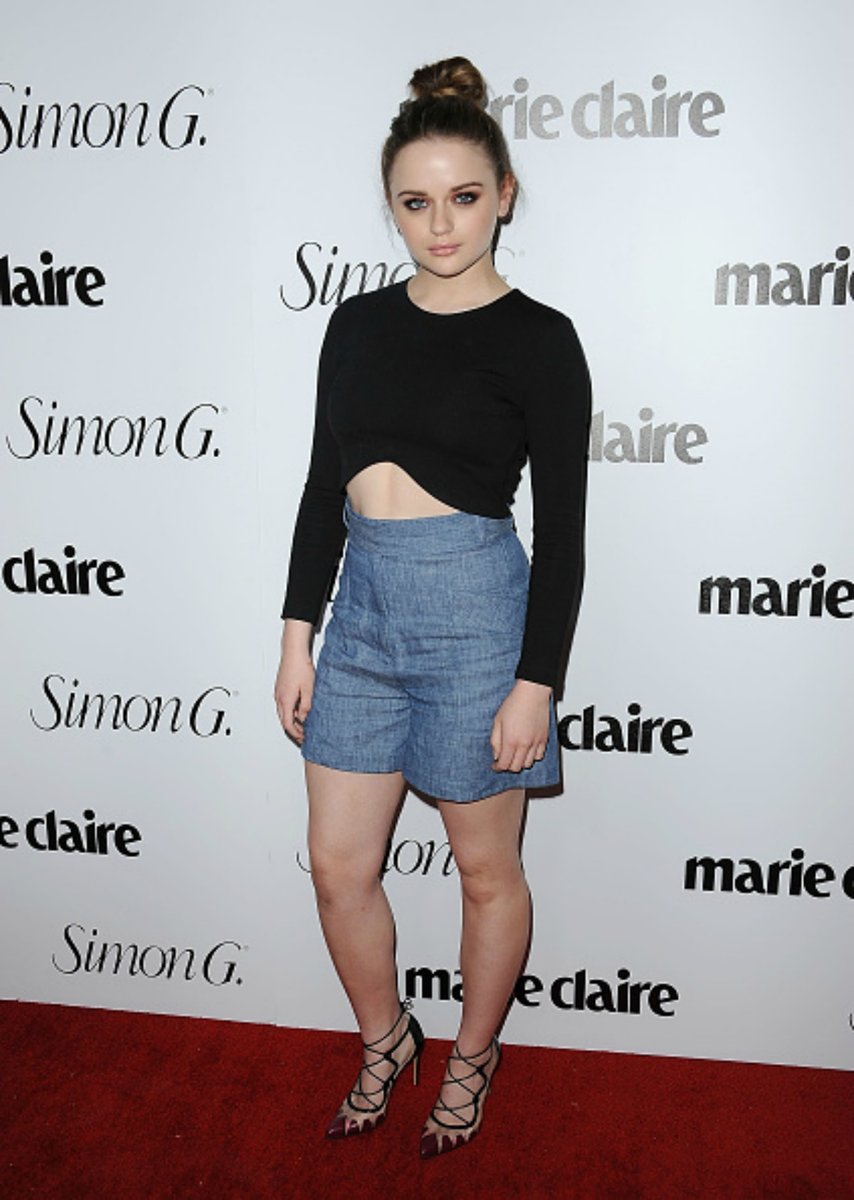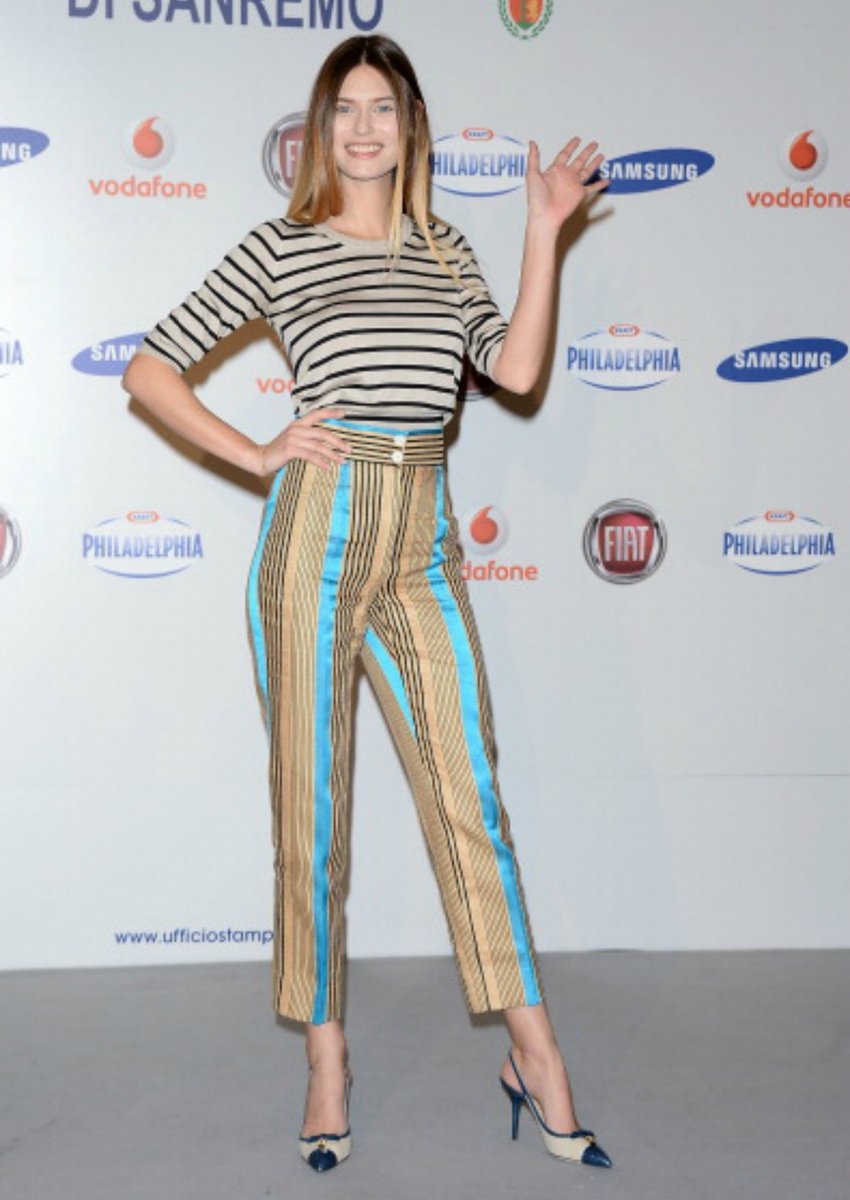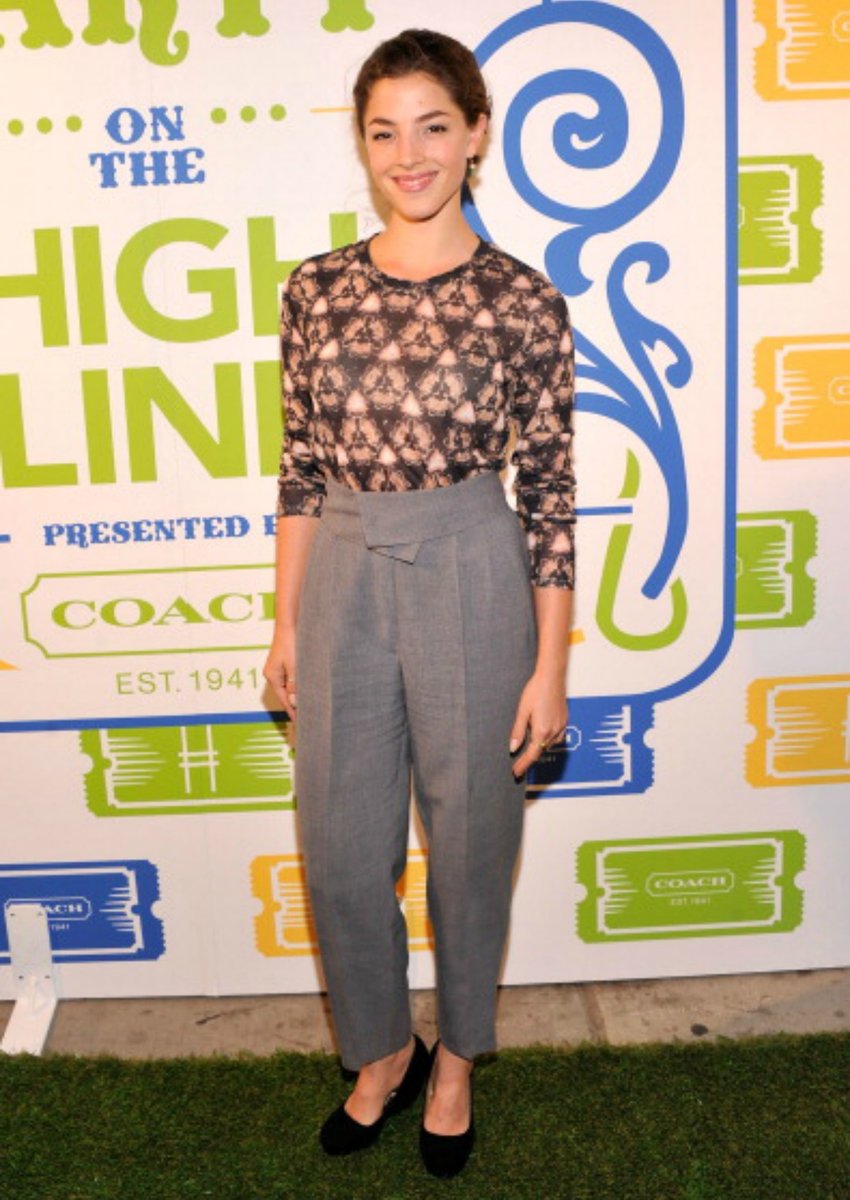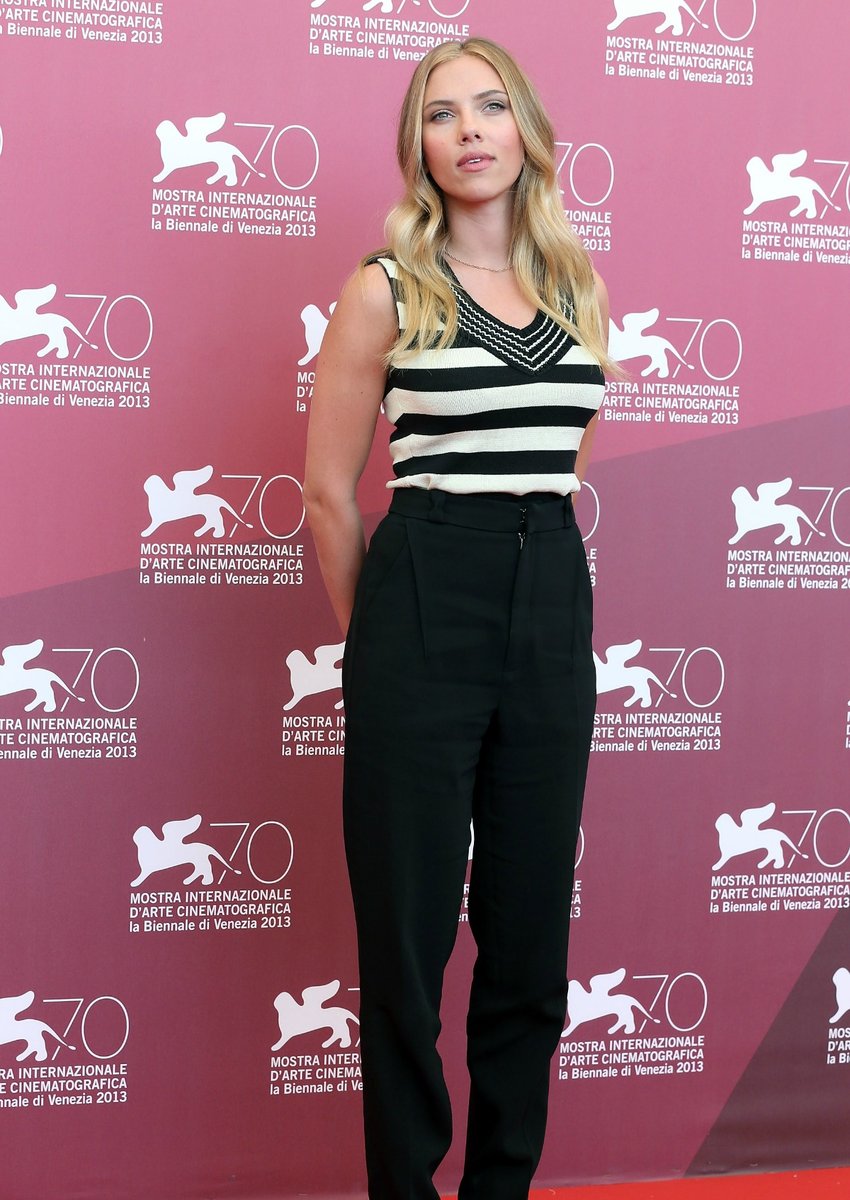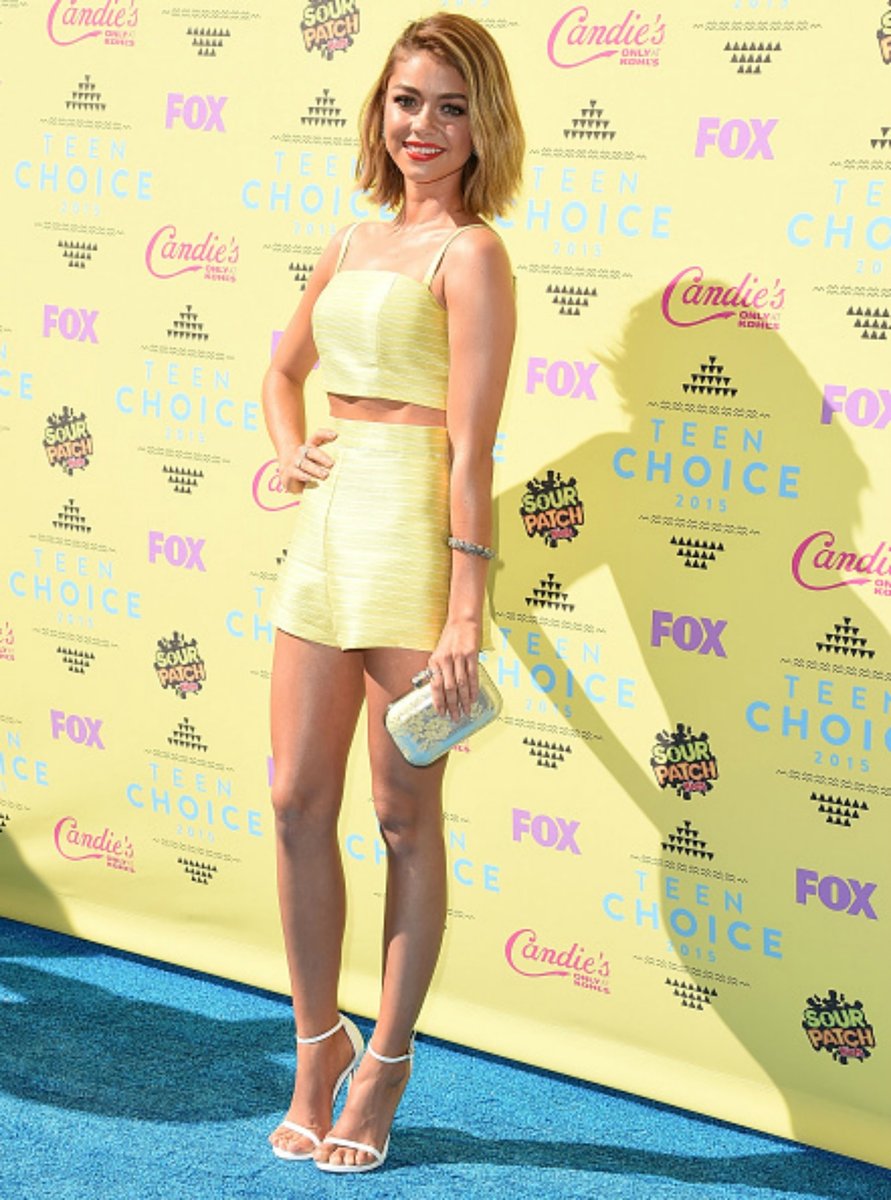 The playsuit.
This Sportsgirl denim playsuit is a staple of mine - so easy to throw on and go. I actually think I even prefer the winter version as I don't have to shave my legs.
Left: summer (excuse the selfie!) and right: shopping up a storm in winter. Image: Supplied
Packets of tights can be picked up from places like Target for $12 and if you haven't already got a black top or turtleneck at the bottom of your drawer, try Uniqlo where I got mine for $22.90. It's warm but lightweight, meaning you won't look bulky as you layer.
Spend a little more and you'll get one that'll see you through many washes and seasons.
Yes, it sounds simple but it really does the trick - those two items make all your favourite summer clothes winter appropriate. Even your denim shorts...
Tights and shorts may be more of a European thing, but Aussies are missing out. Image: Supplied.
I'd probably draw the line at your bikini though.
Do you do this? What's your winter fashion tip?