When it comes to the wonderful, glamorous and sparkling world of beauty there are few things less sexy to wax lyrical about than a pair of tweezers.
Yep, those metal things you and I use to pluck our eyebrows and moustache (and full disclosure: my lady-sideburns) into submission.
Tweezers a necessary evil, but one we dutifully use to get brows a la Cara Delevingne – or as close as possible, anyway.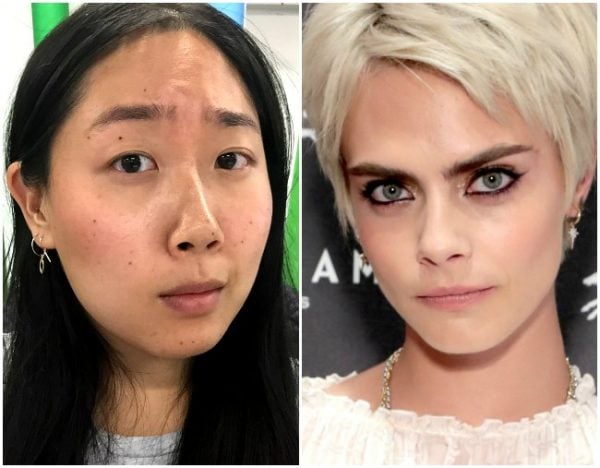 However, on the tweezer hierarchy there is a particular pair that sits at the very top - the cult-favourite Tweezerman Slant Tweezers. And although at a regular retail price os $32.95 it's a bit of an investment, they're one your face will thank you for.
Personally, I've used my pair for nine years and can positively swear on the arch of my eyebrows that they've more than made up for their cost per wear.
Observe - a historical reenactment: