Lisa Wilkinson's burgundy blouse caused quite a stir on Tuesday, after the Today host was busted by the Daily Mail for wearing the enviable floral number twice in just four short months.
Far from repenting for her crime against fashion, the 57-year-old did something rather daring and wore the controversial outfit again on Wednesday morning.
"From this day forward perhaps my greatest legacy to the annals of female news broadcasting history will likely be that I dared to wear the same outfit two days in a row on national TV," the veteran journalist wrote in a piece for the Huffington Post, where she serves as Editor-At-Large.
To point out just how ludicrous the whole episode indeed was, her Channel 9 colleagues David Campbell and Sonia Kruger had also donned the controversial garment on Today Extra in a pointed jab at news website.
"Blousegate" is just the latest wardrobe malfunction to blight Australian television, so in honour of Wilkinson's  historic action, we decided to take a look back through the archives at some of the other, erm, memorable outfits we'll forever hold dear.
The penis jacket.
Remember that time Ten News anchor Natarsha Belling's ballsy jacket choice almost broke the Internet, Kim Kardashian-style?
The cock-up made international news with one American news site sharing a photo under the headline: "Australian TV Personality Wore A Jacket That Made It Look Like She Had A Giant D*ck On Her Chest."
Charming.
Jacketgate.
Speaking of jackets (and adding a -gate suffix to every sartorial scandal), who could forget "jacketgate" — when a leaked video of Channel Nine presenter Amber Sherlock chastising her colleague Julie Snook for forgetting hers before a segment?
This being the unfortunate result: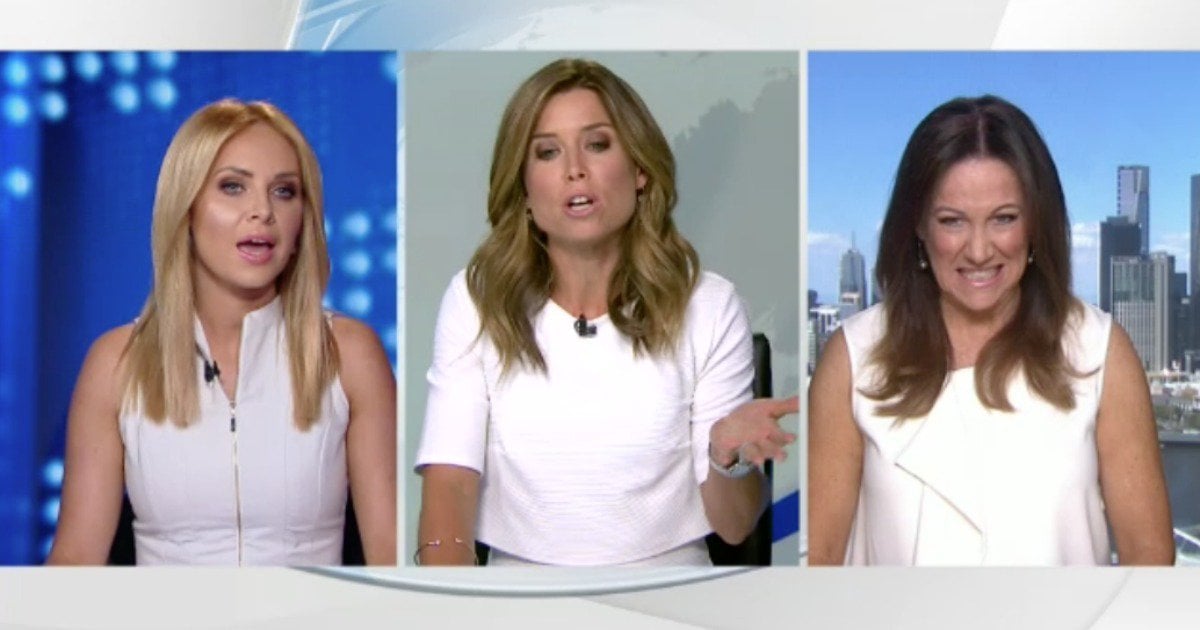 Whoops.
Listen: Mamamia Out Loud discusses the fallout from 'jacket-gate'. (Post continues after audio.)
The nipple top.
Then there was the time Gorgi Coghlan managed to shock the nation with her nipples - despite being fully clothed - while hosting The Project on Channel 10.
The snickering reaction to her skin-coloured dress proved once and for all, we are a nation of teenage boys.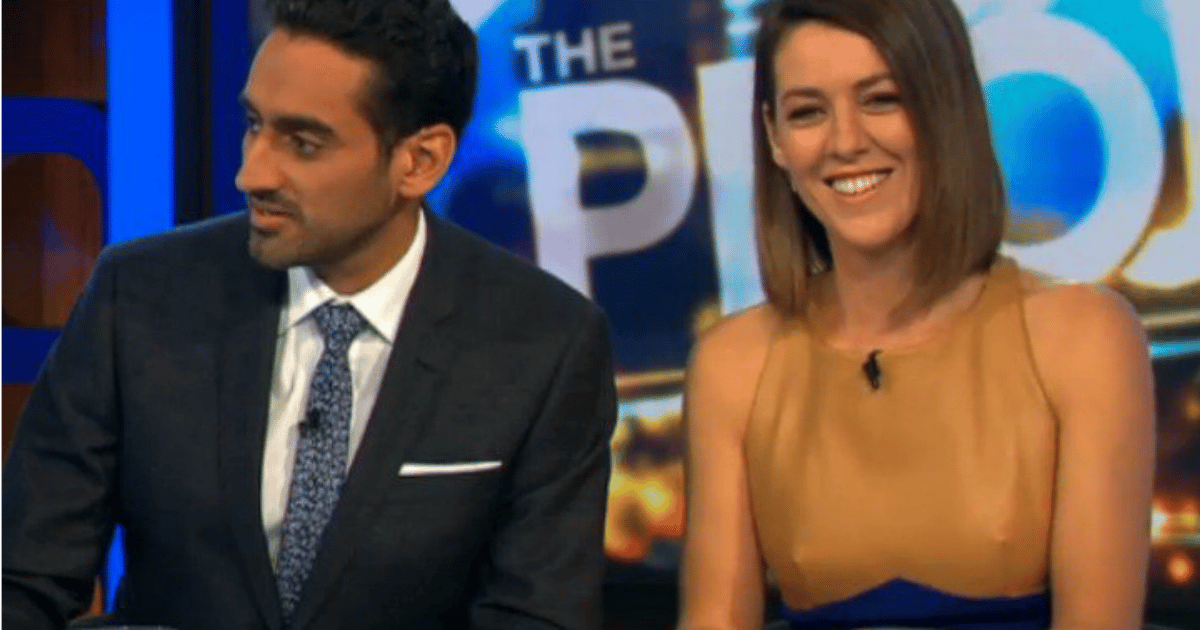 The weather girl who proved white is always a risky choice.
Earlier this year, Los Angeles Meteorologist Liberté Chan realised she'd made a grievous fashion faux-pas when her dress and her weather map became one and the same.
Luckily, her colleague and anchor Chris Burrous immediately ran to the rescue. (Post continues after video.)
Lee Lin Chin's "pussy" glasses.
SBS newsreader Lee Lin Chin's asymmetrical outfits have made her an Australian fashion icon, but her choice to wear "pussy" glasses while reporting on the global Women's March in January was a political statement for the ages.
And then there was Karl.
And finally, to put all the above fashion furore into rather harsh perspective, there was that time Wilkinson's Today co-host Karl Stefanovic wore the same knock-off Burberry suit every day for a year and noone batted an eyelid.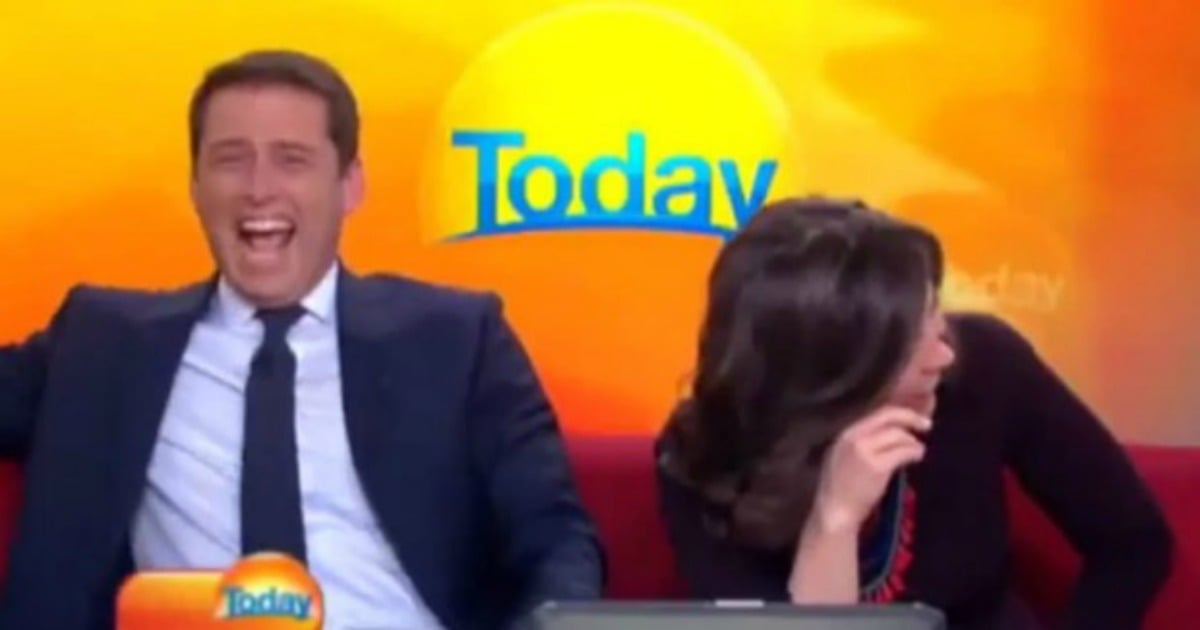 "You're thinking I should be up in arms. Well, I'm not," Wilkinson wrote for the Huffington Post.
"In fact, today I am thanking the Daily Mail. For proving once and for all what we know to be true. You see, I'm the gal that sits next to the guy who wore exactly the same suit on air every weekday for a whole year. Every single day. And no-one noticed.
"But let a woman try that on... TWICE? Not on your Nelly!"