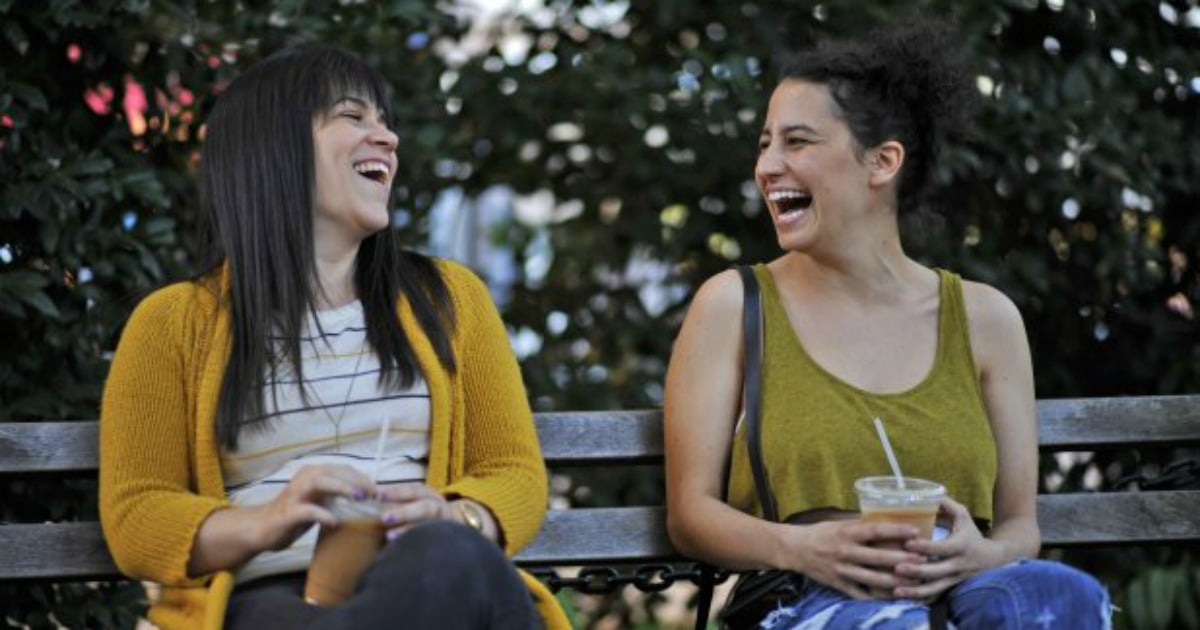 By now you've probably heard of Broad City. If not, move it to the top of your binge-watching list immediately.
Broad City is all I hoped Girls would be. It's funny, super relatable and has a strong, multi-faceted, diverse cast led by writers and creators Abbi Jacobson and Ilana Glazer. Jacobson and Glazer go by their namesakes on the show, which centres around their fictional-but-probably-based-on-real-life friendship, and follows their day to day lives while they traverse New York City as young twenty-something, NYU graduates trying to get by in shitty apartments with obscene rent.
The two lead characters are the best of friends. They spend every waking moment they aren't training Shania Twain (Abbi) or finding their calling as a bike messenger (Ilana) in each other's company. In the latest episode, it concludes with the two taking a platonic bath together.