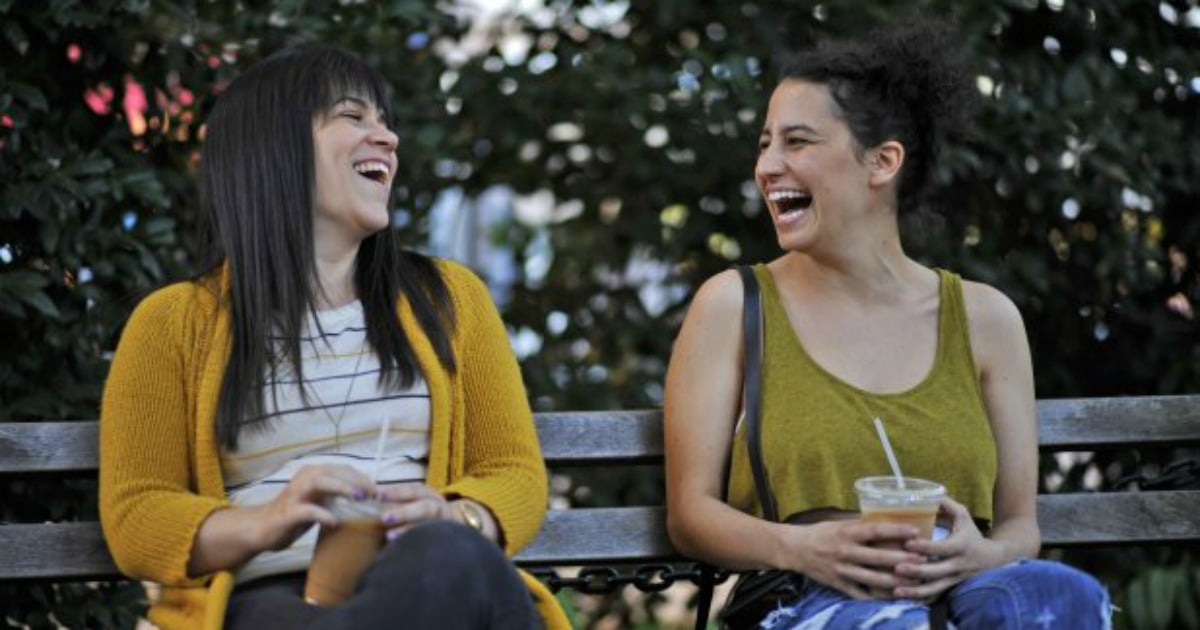 By now you've probably heard of Broad City. If not, move it to the top of your binge-watching list immediately.
Broad City is all I hoped Girls would be. It's funny, super relatable and has a strong, multi-faceted, diverse cast led by writers and creators Abbi Jacobson and Ilana Glazer. Jacobson and Glazer go by their namesakes on the show, which centres around their fictional-but-probably-based-on-real-life friendship, and follows their day to day lives while they traverse New York City as young twenty-something, NYU graduates trying to get by in shitty apartments with obscene rent.
The two lead characters are the best of friends. They spend every waking moment they aren't training Shania Twain (Abbi) or finding their calling as a bike messenger (Ilana) in each other's company. In the latest episode, it concludes with the two taking a platonic bath together.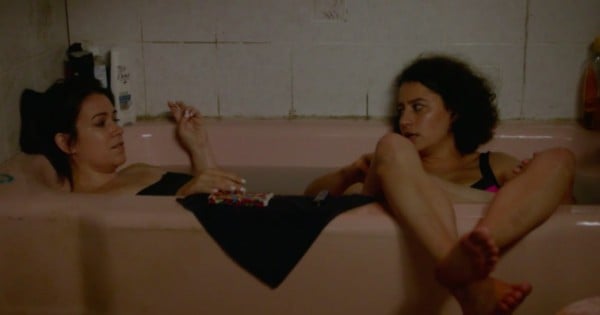 As much as I love Broad City, it has given me a major case of friend-vy.
Is this what female friendship is meant to be? Am I meant to be taking (clothed) baths with my close friends or Skype them while in the middle of some horizontal tango with a significant other?
Look, I have friends. Great friends. Close friends. Do I have an Ilana to my Abbi? Absolutely. But do we take baths together? No.
Close friendships have long been the centrepiece of prime time TV shows. Golden Girls, How I Met Your Mother and The O.C have all revolved around tight-knit groups, perhaps none so much as the clan from Friends. Growing up watching Friends re-runs, I was convinced that my friend group would be a reflection of this later in life. I placed it on a pedestal and assumed I would have a Chandler, Joey, Phoebe and Monica (I was Rachel). But I was happy to go without a Ross. Ross was the worst.