Spare a thought for one of TV's brightest stars, Chrissie Swan, who has just had two of her Channel 10 shows axed.
On Friday morning, the network announced that Long Lost Family has been ditched, while The Great Australian Spelling Bee has been shelved. Both programs were co-hosted by Chrissie, who also appears alongside Sam Pang and Jonathan Brown for Nova 100's popular breakfast radio show, Chrissie, Sam & Browny.
It should probably come as a relief more than a disappointment for Chrissie, who already has a full-time day job as co-host of Chrissie, Sam & Browny on Nova 100, which is flying high in the latest radio ratings.
Still, we want more of Chrissie on our TV, not less, so please fix that soon, TV execs.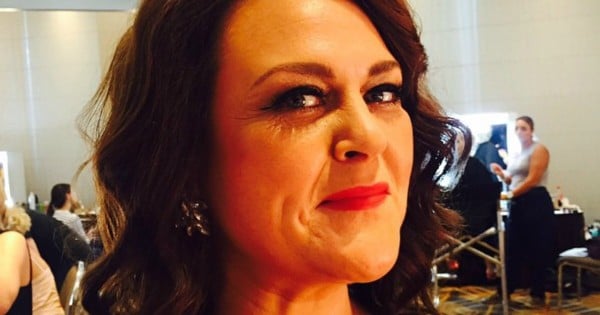 The TV personality's co-hosts for Long Lost Family and The Great Australian Spelling Bee - Anh Do and Grant Denyer respectively - will also miss out.
Zoe Foster Blake and The Wrong Girl fans will be thrilled to hear the writer's adaptation has been renewed for another season, extending the plot beyond the 2014 novel's storyline.
Offspring will also be returning in 2017 for its seventh season - a decision which surprised viewers after mixed reviews this year.
And yes, Bachie fans! You'll be seeing both The Bachelor AND The Bachelorette back next year.
See below for the full list of confirmed programs in 2017:
The Wrong Girl
MasterChef
Survivor
The Bachelor
The Bachelorette
I'm a Celebrity Get Me Out of Here!
Gogglebox
Have You Been Paying Attention?
Shark Tank
Todd Sampson's BodyHack
Big Bash League
The Project
Family Feud
All Star Family Feud
The Living Room
Studio 10
How do you feel about Channel 10's 2017 lineup?