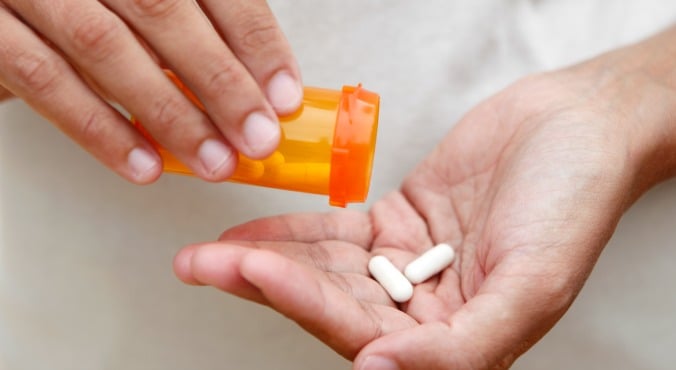 Image: istock
You'd be forgiven for thinking the best place for your medication is well, the medicine cabinet in your bathroom. But it turns out turns out that's probably the worst possible location you could be using to store both prescription and non-prescription items.
Think about your bathroom for a second. It gets steamy, it gets hot, and often it has very little airflow. It's subjected to extreme temperature and humidity changes and is often filled with tonnes of artificial light.
There, right smack bang in the middle of it all, are your vitamins and medicines. Not only is keeping your medications in your bathroom bad for the makeup and stability of the medication itself, it could also be damaging to your health.
Dr Sam Hay, director of a Sydney medical practice and medical consultant on Channel 10's The Project says that the effectiveness of our medicines can actually be reduced by storing them in your bathroom.
Click through the gallery for some healthy breakfast inspiration. Article continues after gallery.
"We want our medications to be stored above zero degrees and below 25 degrees. Both the bathroom and the kitchen suffer from temperature and humidity extremes due to cooking and showers and this is not great for medicines."
Related: Mel Greig endometriosis update: A new medication could change everything 
Humidity and moisture are two of the biggest issues when it comes to proper storage of your medication, both of which are found in your bathroom. Extreme conditions like this can cause your medications to break down, become inefficient and scarily, even compromise your health. Combine that with the fluctuating temperates in the room and possibly mould and you're asking for trouble.