Everyone remembers Julie Andrews as Maria turning curtains into dresses, but one woman has gone a step further by pulling the Sound of Music style hack in real-life.
But forget old drapes, Natalie Zielke's homeware of choice was a doona – a $14 Kmart doona, to be specific.
"The idea literally came from being in Kmart one day and seeing a doona cover that I thought would be really fun as a dress," the 28 year old told Mamamia.
The result is an incredible, brightly coloured, one-of-a-kind dress.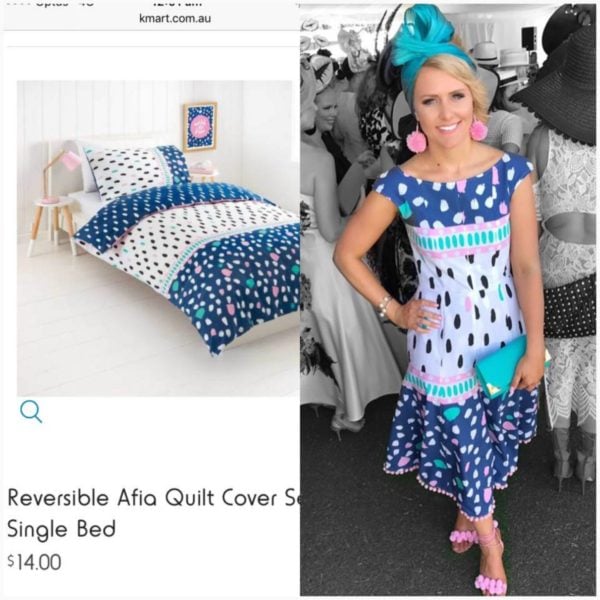 The Queenslander shared her creation on the Kmart Hacks Facebook page and quickly racked up thousands of likes and admiring comments.
"Holy crap this is the best thing I've seen on the internet!," wrote one follower, while another added, "Looks like it could be a Gorman creation!"
Zielke says it took her about a day to create the dress, which the avid race goer and 'fashions on the field enthusiast' wore to the Gold Coast Magic Millions race day over the weekend.