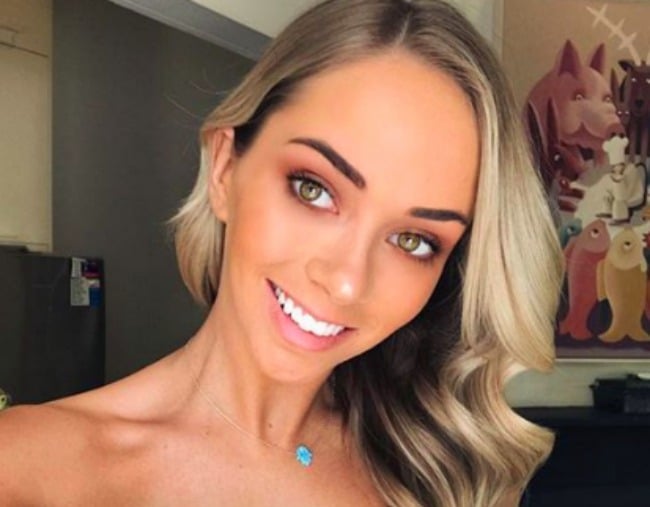 In the years since she exploded onto our TV screens on Big Brother in 2013, Tully Smyth has done what those around her struggled to emulate: She never left our radar, nor the peripherals of the public eye.
As other former reality stars dabbled with their rise to fame, and their subsequent and inevitable fall, Smyth has been the anomaly. That one that stayed relevant, the one that built her social media following into something that became her livelihood and the one who carved a space for herself in that vague, confusing but remarkably profitable world of 'influencers'.
Her Instagram feed is populated with sunny snaps and bright colours, the narrative one of big smiles, close friends, beaches, wine and carefree glamour.
But for the tales her feed tells, Smyth knows that image of sunny perfection is just that: a glossy picture, a land-far-away ideal. Not anyone's reality, not even hers.
"You want to know my reality? What goes on in my every day life? This. This is my reality," she wrote on Instagram on Sunday afternoon, a black-and-white photo jarring in comparison to her usual highly-saturated snaps. She sits beside her mother, one hand in her mother's, another covering her eyes.
"I would normally never share something so private, so personal. In fact I've sat here and changed my mind about posting it at least a hundred times. Since I gained a social media following overnight due to my appearance on Big Brother back in 2013, I've struggled with wanting to use my platform to raise awareness for @alzheimersaus and wanting to keep our family's heartbreak private.