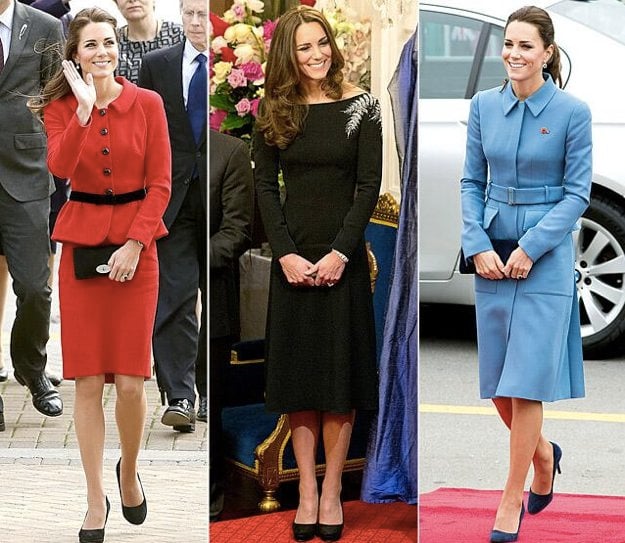 This must be one of the downsides of being a princess. The wind blows your dress up and it's headlines around the globe.
This morning I woke up to Kate Middleton's bum on my iPhone. Just a typical news day right?
Kate's rear end is on every news website's "most read stories" list and has popped up on every morning show. So what is the story?
Well, remember when Kate and Will were in Australia? And they visited the Blue Mountains. Just before meeting with the families of the bush fires, Kate and Will got off the helicopter. Enter gust of wind from the helicopter's blades and up went Kate's stylish coat dress and a happy snapper photographer got the shot of her bare bum.
While there is a little speculation that Kate was going commando, we are firmly of the opinion that she's wearing a G-string.
Today, a German tabloid, Bild.de, (who bought the photograph for a rumoured £100,000) published the photo of her bare bum for the world to see. Kate's bum appeared alongside images of Kim and Khloe Kardashian's fully clothed bums. For the record, the British press refused (or perhaps wasn't allowed) to purchase the photos.
This is how Bild.de published the pic (which of course, we have blurred), using the excuse of an epic collection of great celebrity bums. Of course.
While Clarence House has refused to comment, we can only imagine how upset Kate and Will would be - particularly with the couple's tough stance on privacy. Which for the record, includes Kate's bottom.
So the question is: is this part of the princess package? Both Kate and Will have previously expressed outrage over photos taken of them during private moments - when Kate tanned topless in a private French residence and when they had a romantic walk on a beach with her pregnant belly exposed.
I've heard some say that Kate should have worn proper Bridget Jones undies if she didn't want her bum on display. But then we would be talking about her choice of un-sexy undies.
The point is the photograph shouldn't have been taken. Or it should have been deleted. Unless Kate purposefully lifted her dress (which she didn't), her bum is her private property and the world (or a pervy photographer and pervy tabloid) don't get to see it.
Hopefully, Kate will be able to laugh it off.
CLICK THROUGH to see the best looks that Kate wore while on tour...no bum shots included: