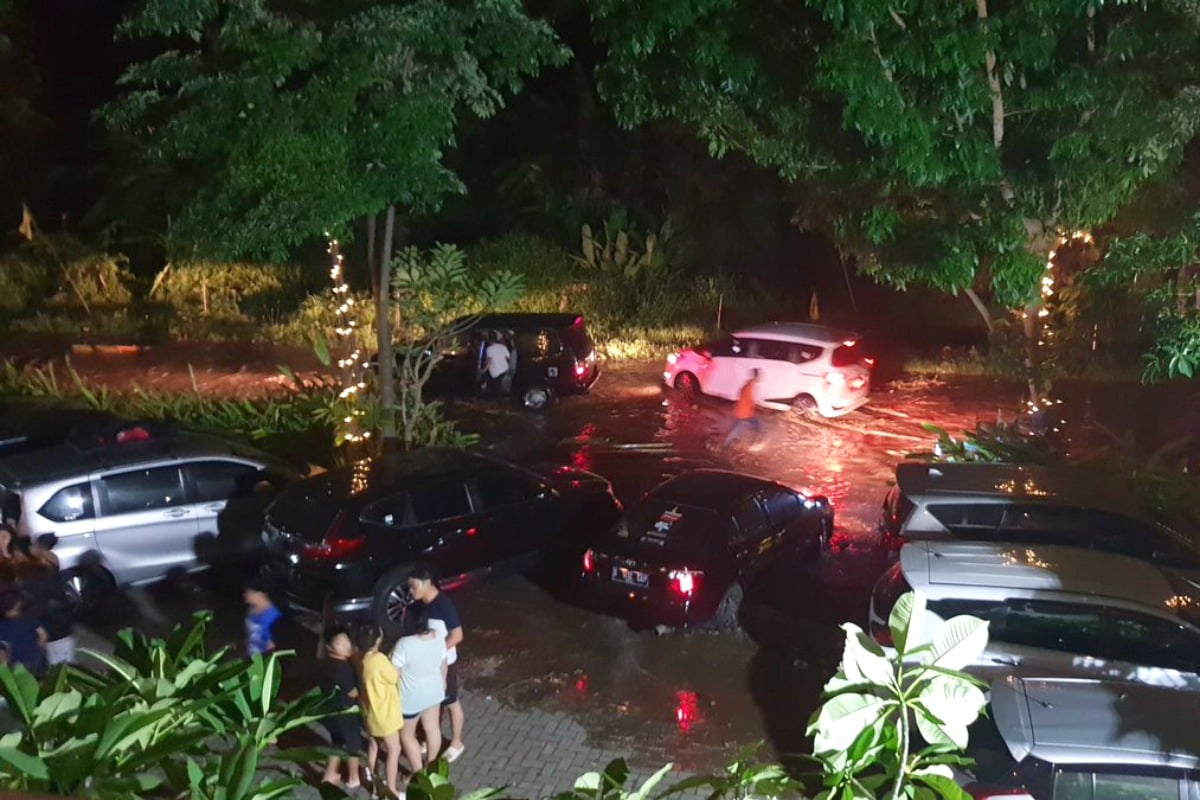 At least 20 people have been killed by a tsunami that hit beaches in Indonesia after the Krakatoa volcano erupted.
The tsunami hit beaches in the Sunda Strait, which is between the islands of Java and Sumatra, on Saturday night.
At least 165 other people have been injured, Indonesia's Disaster Mitigation Agency said. Dozens of buildings were damaged.
Pandenglang District, South Lampung and Serang were hardest hit, and the death toll was likely to grow.
The Disaster Mitigation Agency said the tsunami was possibly caused by landslides due to the eruption of Krakatoa and tidal waves due to the full moon.
"The two combinations caused a sudden tsunami that hit the coast," the agency said.
MORE: the #Tsunami in #Indonesia happened not long after a #volcano in the area. pic.twitter.com/jvqe4RFGdr

— David Shapira (@David_shapira) December 23, 2018
#Tsunami wave or something like it in Anyer. Panik here pic.twitter.com/p8lhEfcfC7

— Øystein L. Andersen (@OysteinLAnderse) December 22, 2018