While brides can do their very best to ensure their wedding is like a fairytale, shopping for a wedding dress can be the exact opposite.
No matter how many dresses you save on Pinterest or emotional preparation you undertake, sometimes the words of others can be destructive.
Redbook has published some of the most hurtful comments brides-to-be have received when looking for their perfect dress. Here are just some of their horrifying answers.
1. "Wow, that will look so amazing once you lose 10 pounds!"
We don't even know where to begin with a comment like this.
Firstly, commenting on another person's weight is just not on. But to deal the low blow when that person is trying on their wedding dress? Even worse.
Scroll through to see some our favourite on-screen weddings. (Post continues after gallery.) 
The most memorable weddings in pop culture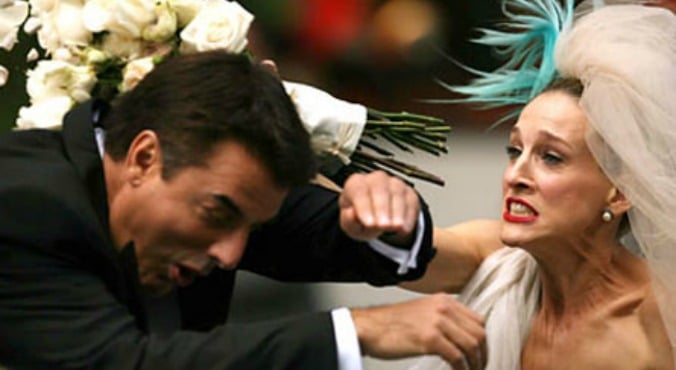 2. "Would your fiance like this?"
"While gown shopping, I was constantly being asked, 'Would he like this?' or told, 'He will love this!' This is about me loving it. I ended up buying a dress online." —Eugenia
Oh, this one is almost too good to be true. It's totally up to the groom to give the approval on what the bride wears, right? Surely, he's sending selfies on his tuxedo to his fiancee just to double she's a-okay with it?