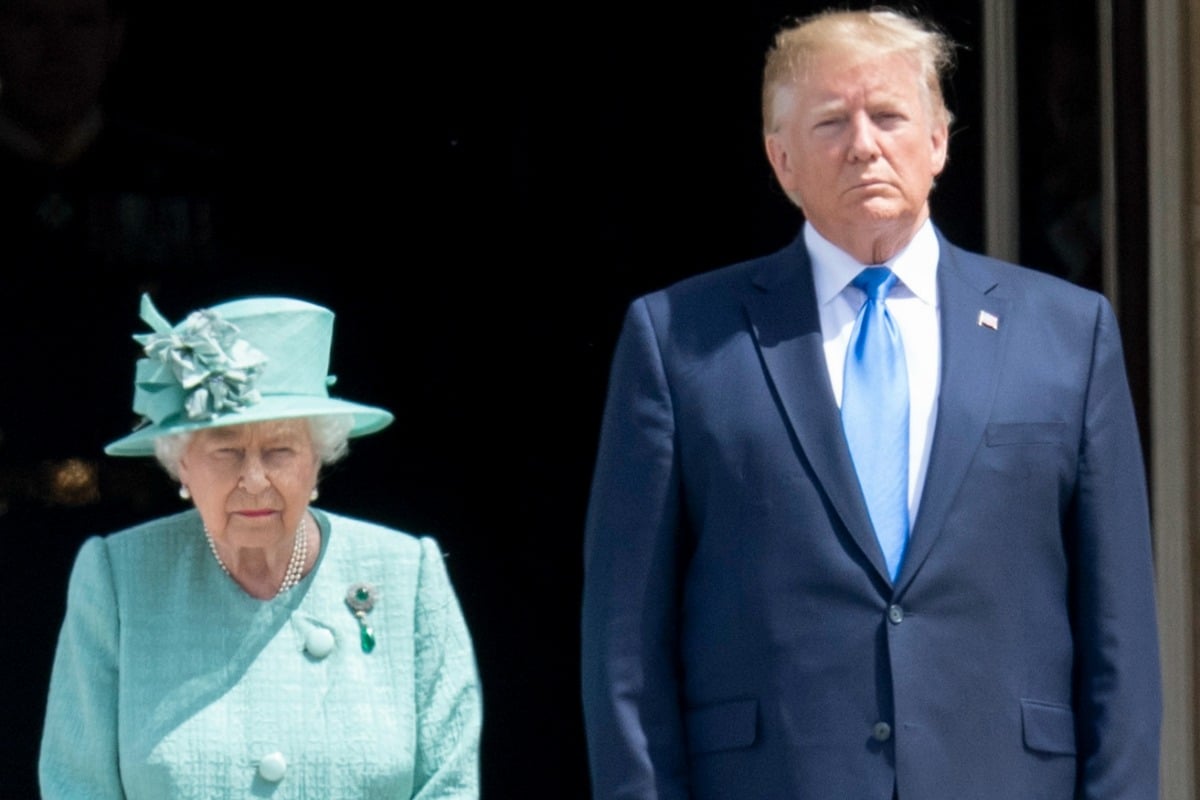 * Words of Queen Elizabeth II, as told to Mamamia.
** Not really.
Even before United States President Donald Trump arrived on United Kingdom soil, he was ruffling the feathers of my subjects.
One does not want to ruffle feathers.
.@SadiqKhan, who by all accounts has done a terrible job as Mayor of London, has been foolishly "nasty" to the visiting President of the United States, by far the most important ally of the United Kingdom. He is a stone cold loser who should focus on crime in London, not me……

— Donald J. Trump (@realDonaldTrump) June 3, 2019
When the British government requested one invite President Trump for a state visit, one was sad to learn that in 2011 they'd taken away one's right to dissolve parliament.
President Trump arrived on Monday, and the streets were lined with less people one would expect to turn up to Charles' coronation.
Wow. Such fan.

Many person.

Such popular.#TrumpUKVisit pic.twitter.com/EA4qSEigfP

— BrooklynDad_Defiant! (@mmpadellan) June 3, 2019