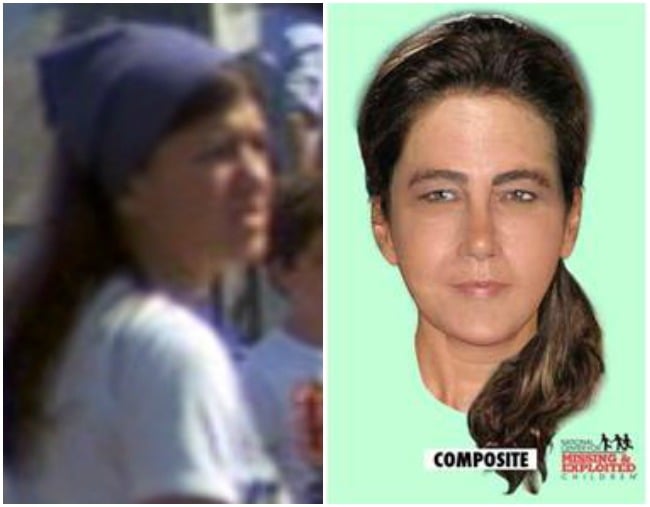 In 1975, Jaws was released in cinemas around the world.
While the cult film made generations of people fear the water and the "predators" lurking just beneath the surface, it also became one of the most quoted movies of all time.
And now, Steven Spielberg's classic could hold the key to solving a 44-year-old mystery.
Joe Hill, son of novelist Stephen King, believes the 'Lady of the Dunes' briefly appeared in the movie just before her grisly death.
A 13-year-old girl named Sandra Lee came across the decomposing body of the 'Lady of the Dunes' while she was walking her dog in Provincetown, Massachusetts, in July 1974.
The woman has never been identified.
According to The Boston Globe, the victim had long, reddish-brown hair and seven gold crowns. She was aged between 25 and 35, and was of average height and weight. Her toenails were painted pink.
She was found lying face down on half a picnic blanket. There didn't appear to be any sign of a struggle.
The 'Lady of the Dunes' had been almost decapitated, most likely the result of strangulation. But a blow to the side of her head is what killed her.
There were signs that she had been sexually assaulted and several of her teeth were missing. A pair of Wrangler jeans and a blue bandana were folded up and placed beneath her head.
Her hands had been severed at the wrists, making it difficult for authorities to identify her.
In the years since her death, police have exhumed her body three times – in 1980, 2000 and 2013 – in an effort to identify her. But so far advances in technology and DNA analysis have yielded no results.
Now Hill believes the answer could lie in one of the biggest movie franchises of the last century.
Writing on his blog, Hill described the moment he believes he spotted the 'Lady of the Dunes' while rewatching Jaws in a cinema.
"I was watching in my usual tranced out state of dreamy pleasure… and then, suddenly, found myself half-lunging out of my seat, prickling with gooseflesh," he wrote.
"And now, suddenly, impossibly, there she was… life-size and looking over her shoulder at me. There for a moment in a busy crowd scene, and then gone."
In the following days and weeks, Hill rewatched that scene over and over again.
During a crowd scene that appears 54 minutes and two seconds into Jaws, a woman with long, brown hair, wearing jeans and a blue bandana, walks into view and momentarily looks over her shoulder.
Hill goes on to explain that Jaws was filmed in Martha's Vineyard, which is less than a three hour drive from Provincetown. The crowd scene was filmed in June and police are sure the 'Lady of the Dunes' was still alive in June.
Hill believes the woman could have been an extra in the film and may have been spending the summer exploring the Cape. She may have moved on from Martha's Vineyard to Provincetown where she met her grisly demise.
While Hill admits his theory is pretty wild, there could be something in it.
The fiction writer took his theory to his friend who is a FBI agent.
The friend replied, "You know, it might be worth going forward with your theory. There might be something in it. Odder ideas have cracked colder cases".
You can read Hill's full theory here.