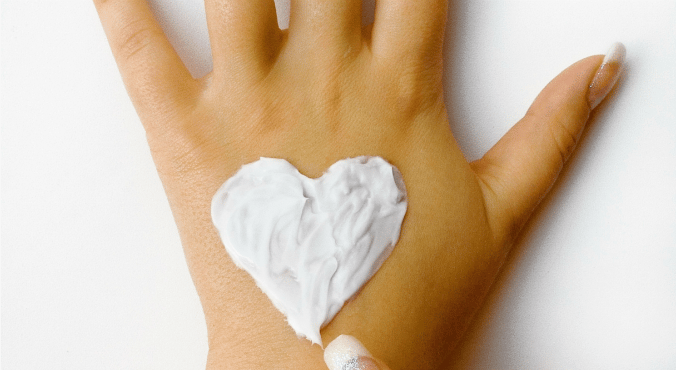 Image: Trilogy 
At a time when beauty products are more confusing than ever, it's a ballsy move from a skincare company to bring out one, just one, product that does everything.
Trilogy's Everything Balm is the MacGyver of skincare. It can be used to tame flyaway hair, as a lip balm, moisturiser, cuticle oil, massage oil, on chapped and grazed skin, to soften rough elbows and tame unruly eyebrows, and it's gentle enough to be used on babies.
If you're a new mother, it's about to become your new handbag staple; replacing the need to carry 17 products around in that weighty baby bag.
More: One of these palettes sells every 5 seconds around the world. Now you can buy it in Australia.
This little pot of goodness is not new to the market, it's been receiving beauty accolades for years, but the formulation is.
Pawpaw (papaya) fruit extract, Echinacea and coconut oil have been added to the already stellar line up of ingredients including: manuka honey, marula, jojoba, olive, avocado, and certified organic rosehip oil. All that means is that it can now be used as an ointment on chapped skin, cuts, and insect bites too. Bonus.
One whiff of the jar and you're reminded of that other comforting handbag staple, Rescue Remedy. It's not fruity, blokes will like it, and for the price of one takeaway dish, it's the only skincare product you need to carry around with you on a daily basis. Buy three.
More: This cult beauty buy is back after a 7 year hiatus. 
HOW MUCH: $18.95 for 45ml (roughly the size of an oversized lip balm, perfect for handbags), $29.95 for 95ml (good for travel).
FIND IT: At selected Priceline, Myer, pharmacy and health stores. For further stockist information, call 1800 651 146 or visit trilogyproducts.com.
Trilogy isn't technically an Australian brand but as we've done with the likes of Russell Crowe and Richard Wilkins, we're claiming this NZ brand one of our own. We can do that right? If you think that's not very patriotic of us, let us make it up to you with The Glow team's favourite Aussie beauty buys in the gallery below.
The Glow Team's favourite Aussie beauty buys