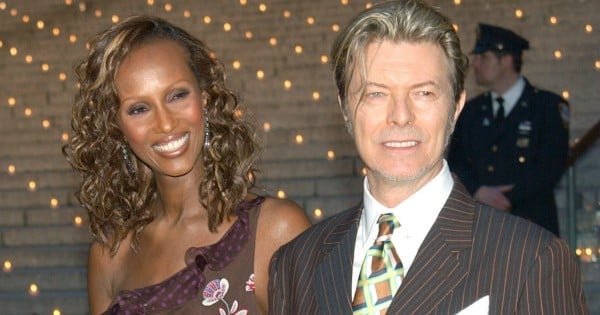 When I was 16, a friend died in a water skiing accident. He hit a submerged tree. It shocked me – I mean, who dies, having fun like that? I felt it hard, harder, it seemed, than an adult ever would. I sat in my bedroom alone, sobbing in a way that was both affected and heartfelt, like teenagers do. I played one song over and over – David Bowie's Sorrow.
Today, David Bowie died and a million teenage memories came seeping back, his songs the unlikely accompaniment to teenage years in country NSW.
Arms slung around the shoulders of my friends at a blue light disco, the boys we wanted to pash watching on as we screamed 'Ch…ch…ch…ch…Changes' at top note and marvelled at the lava lamp light show at the back of the Memorial Hall.
On a bad pubescent day, Heroes was a pleading anthem that spoke a truth no parent could imagine – we really could be heroes, just for one day. In spite of everything.
Waving my arms out the window of a hotted-up Holden, Young Americans pumping on the cassette deck. "It took him minutes, it took her no where …" I'd never even experienced what he was singing about, but plenty of girls had in the 70s. He was a man who knew his subject.
David Bowie performs Changes, live:
In 1983, David Bowie went to Coonabarabran, our 'shopping town', half an hour up the road from Binnaway, where mum got her hair blowdried every Friday. He shot his video for 'Let's Dance' in the pub at Carinda, a bit of a drive away.
The whole of Australia – and especially north west NSW – loved him after that. Pictures taken on location showed him white as a Pom would be, in an Akubra and high-waisted shorts. The beautiful Warrumbungles are behind him – the formation dubbed the Breadknife, which we'd always point out from the car on the way to Coona, the scrub, short shadows cast by the hard, white sun.
'Let's Dance'-Shot in the pub at Carinda:
Later stories talked about the song being a comment on racism, but then we just saw a familiar looking pub and one of the biggest names in music in our little neck of the woods. I brought it up in every conversation I could. We felt like we were a big deal at last. Heroes, just for one day.