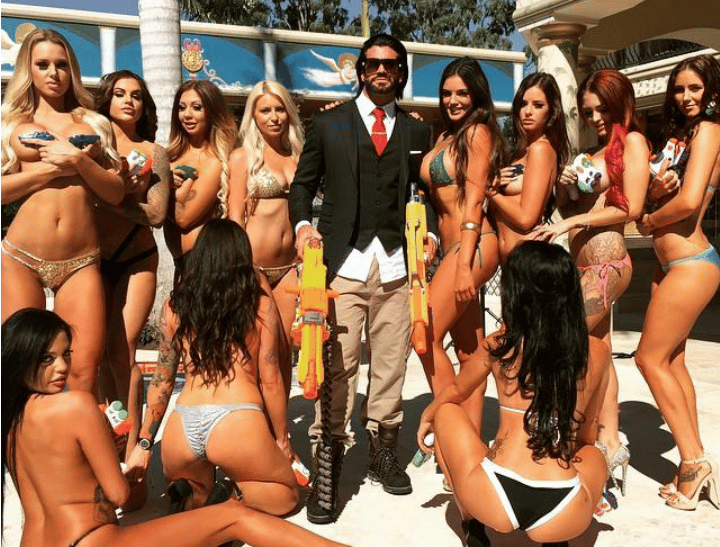 He's a former AFL player, model and an heir to a tobacco company. Now, he's the host of Australia's answer to the Playboy Mansion.
Update:
The grandparents of Traver Beynon's wife, Taesha, have spoken publicly about their disgust with their granddaughter's husband.
Speaking to A Current Affair, Graham and Evon Appleby admitted they have never met their great-grandchildren, who frequently visit the so-called 'Candyman Mansion' where Beynon lives with their mother, their father's girlfriend and a revolving cast of scantily clad women.
Also read: Is Tiger Woods a sex addict, or just a bit of a dick?
The couple say they generally try to steer clear of confronting images of their grandson-in-law's disgusting behaviour, like walking his wife and girlfriend on leashes in public like dogs.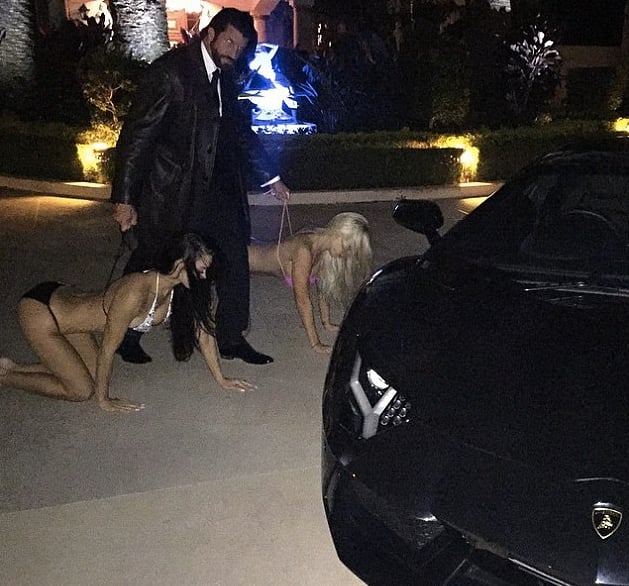 'We don't spend a lot of time looking at it his website because it breaks our heart,' they told A Current Affair.
'He may think this is funny, but I don't think anyone finds it funny.'
For more: Sophie Monk has posed for Playboy. And there's something obvious missing. 
Mamamia previously wrote:
Hugh Hefner, Dan Bilzerian, now Travers Beynon. Australia's ultimate playboy is here.
By day, Travers Beynon is a doting husband, father and businessman.