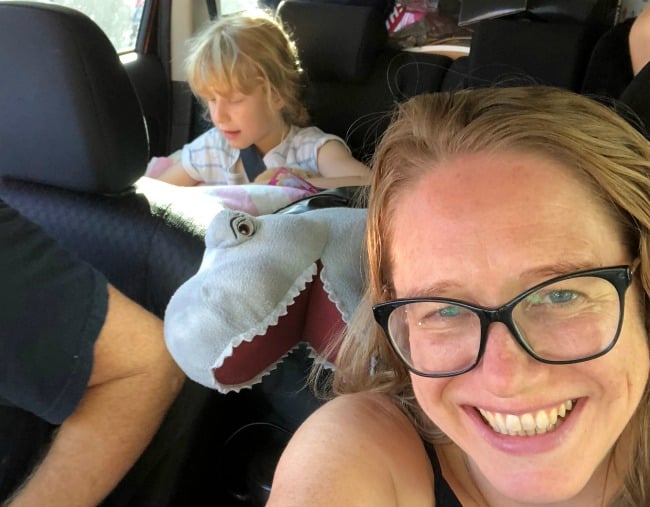 Being pulled out of bed in the murky dawn. Hurriedly dressed while there's still an edge in the air.
Whispering (inexplicably, the whole house is up) "Is it today? Is it today?"
"Yes, it's today. Come on, hurry up."
The car is so full there's barely room for a tiny bum on a crowded seat. A messy head is squished happily up against bed pillows, the doona is folded under feet. A giant cuddly toy sits on the esky between two excited children in the back seat, and a bike wheel's protruding somewhere near an ear.
"Are we going now, are we going now?"
"Yes, we're going now. Hold on, your dad's just checking we've locked up."
Is this a scene from my childhood, or my children's? It's hard to tell. It could be both. It is both.
"Hold on. Did we leave the heater on?"
A lot has changed in two generations. Sat nav. Screens the back seat. Podcasts in the front.
But some things, some things have not.
Like: "Are we there yet?"
Ah. The road trip.
There's a turning point in every family road trip where the excitement turns to frustration. The comfy clutter in the back seat – at first a jumble of novelty – is now just a mass of irritating discomfort. The power's out on the iPad and a little brother has been teased until he can be teased no more. He's started kicking.
And that's the moment when any savvy road-tripping parent knows to start building up to the big reveal – The Stop.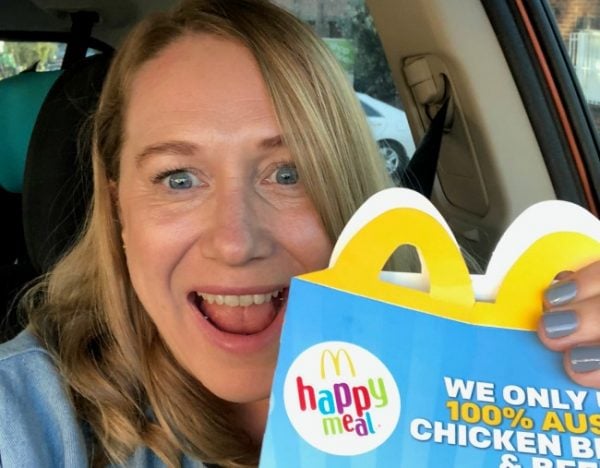 There are special rules for road trips. Things that you don't do every day - when you're not all huddled together in an over-stuffed tinbox, hurtling towards a change, whether it's just a weekend away down the coast or the full January camping song-and-dance - are perfectly acceptable on the highway.
Bad singalongs. Endless games of "Would you rather?" A favourite at our place at the moment: "Swim the length of a pool with a saltwater crocodile, or swallow a bee?" Well, kids, I hate to tell you, but those two threats were not created equal...
The sharing of information also carries a different weight on the road trip.  A lack of eye contact makes disclosure easier, less frightening. The car-conversation is a tactic long-employed by mothers who want to know what's going on with that Elvis boy at school? Why is nothing changing about your Maths marks?
And, how many tiny toy soldiers can you fit up your nose?
Nope, the rules do not apply on road trips. Then, or now.
Which brings us to food. To be specific, road-trip food.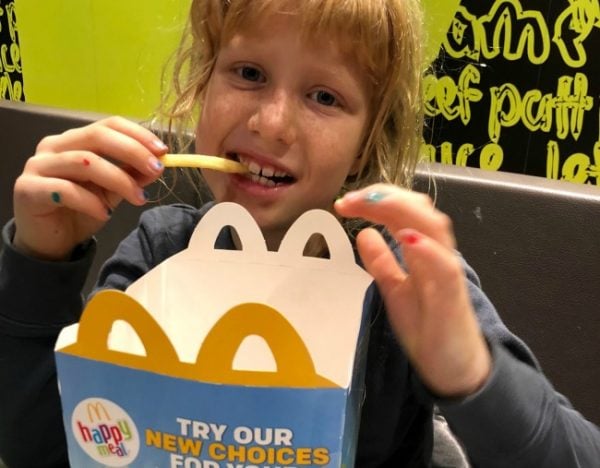 The Macca's stop has become a ritual for my children. The thing they're asking about as they're pulling their hoodies on over their pyjamas and climbing into the car. The thing they're asking for as soon as the first flush of excitement pales after the first hour or so of the journey falls behind us.
And who can blame them? The golden arches are a treasured roadside prize every now and then. And not just for them.