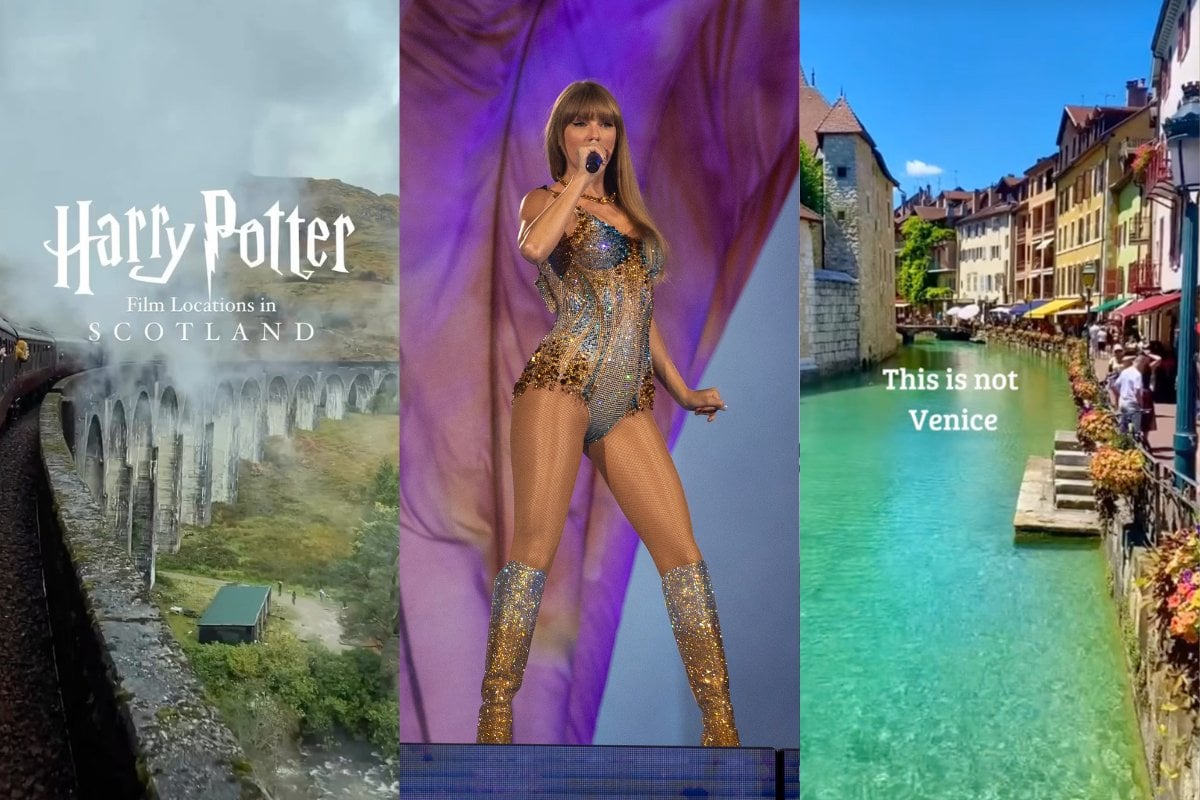 I love a bucket-list holiday.
Whether it's because I've been to a new city, travelled to a new exotic location or tried my hand at an exciting activity I otherwise wouldn't be able to do at home, I love knowing that there are always (always) new adventures to have.
And next year, it seems we're all turning up the dial.
In fact, the research tells us that we're following eight specific travel trends that have been identified by Unpack '24, a comprehensive look at what's motivating travellers.
Through surveying 20,000 travellers, Expedia Brands (Expedia, Wotif and Stayz) could uniquely identify what we're thinking about and prioritising for our next getaway.
From utilising artificial intelligence to going on alcohol-free trips, here are the travel trends you need to know about for 2024.
You're welcome!
Destination dupes
Sometimes the best holidays are the ones that don't break the bank.
That's why one of the biggest trends for 2024, as found in Unpack '24: The Trends In Travel report, are destination dupes.
While some people like to find more affordable versions of their favourite makeup products, travel bugs want holidays on half the budget.
According to Expedia's 2024 Destinations of the Year, everyone is trying to search for more wallet-friendly cities and countries to travel to, as opposed to some of the more densely populated places.
There are actually plenty of more savey cities around the world that you can swap for their bougie counterparts, and are just as dreamy and delightful.