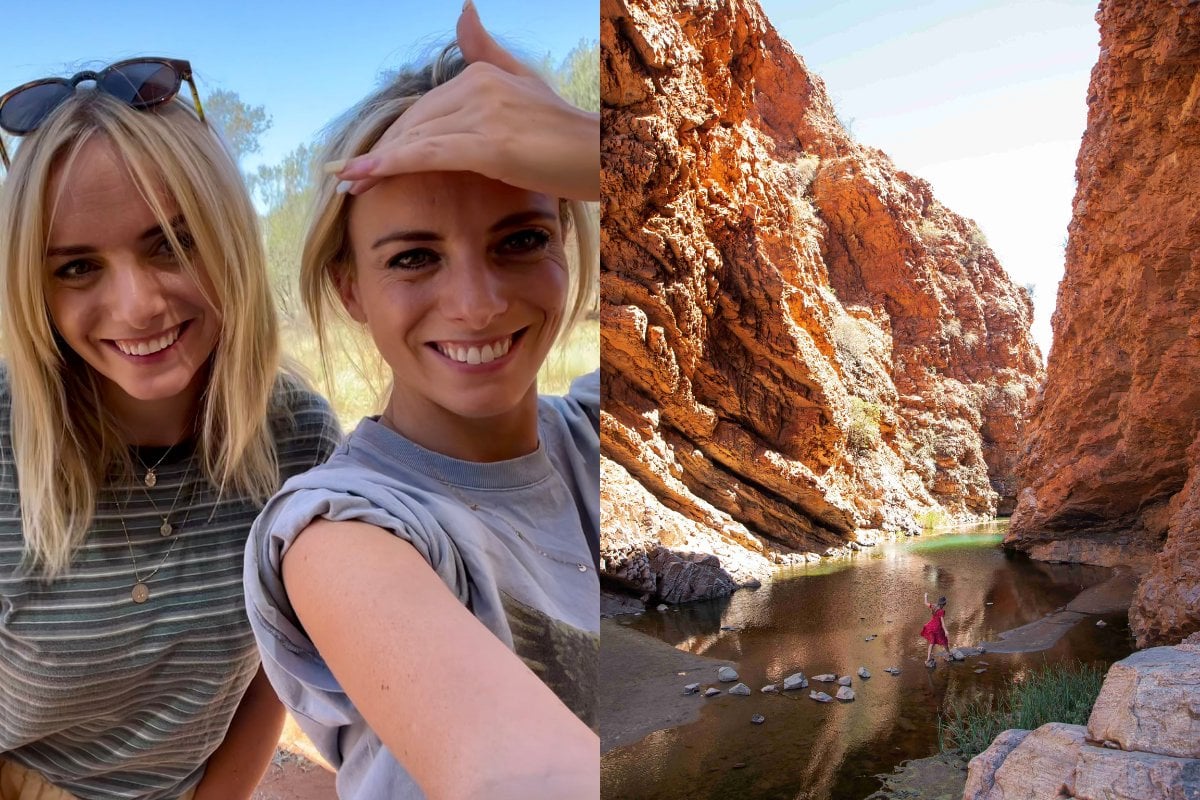 Combined, the two of us have been to over 30 countries - from Thailand to Germany to the United States to Turkey to Japan to Fiji to Canada. 
But top of our bucket list for years has been Australia's Red Centre.        
Earlier this year, as guests of Tourism NT, we travelled around Central Australia with our mum. We flew to Alice Springs and explored iconic places like Simpsons Gap, Glen Helen Gorge and Kings Canyon, and... holy crap. We have never, ever seen anything like it. 
Along the way we were welcomed by people whose local knowledge enriched every experience - from learning about Indigenous foods to being welcomed to the land to being shown a night sky where you can quite literally see the Milky Way. 
The Northern Territory is the ultimate road trip destination, as you make your way through deep red roads, blue sky as far as the eye can see, massive canyons and stunning swimming spots. 
When you come back, keen to yell about it to anyone who will listen, you realise pretty quickly that words don't do it justice. Not even close. So here are 31 photos that prove why the Northern Territory needs to be your next holiday destination.
Uluru-Kata Tjuta National Park