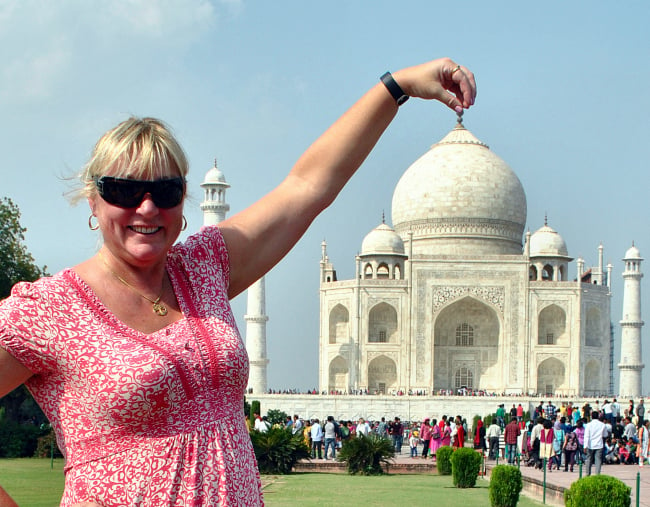 Something happens to our brains when we travel. We lose our inhibitions. We try new foods. We get lost in dark alleyways. We turn the wrong corners and end up in the right places. We lose our luggage, and sometimes our passports.
Stuff happens. It reaaaalllly does. But we learn to embrace the unexpected and keep on going back for more. Just ask Mamamia's Clare and Jessie Stephens. With the help of our friends at Hotels.com, we sent our worst travellers in the office (or the world, according to Clare and Jessie themselves) on a surprise trip to Perth. Our self-titled "Travel Blazers" managed to get their lunch eaten by a seagull, stack it on a bike and catch the wrong ferry. Lucky they got selfies with quokkas, stayed at a nice hotel sorted out on the Hotels.com's app, and had stories galore to tell.
Off the back of the twins' trip, Mamamia put the call-out to you, on Instagram, to tell us the best/funniest/worst travel stories you've got. Oh, how the floodgates opened. We've selected the most brilliant nuggets that celebrate the wonder and weirdness of travel. Prepare for take-off…
Never come between a pregnant woman and her Vegemite.
@sweetannieau: "Hubby and I dropped my bestie off at Vancouver airport for her to fly back to AB while we proceeded to Las Vegas. [We] said our farewells, all was good, which was surprising since I was 20 weeks pregnant. As hubby and I went through customs something caught their attention. My jar of Vegemite! They STOLE it from me. I lost it. Full blown sobbing break down about my jar of Vegemite. I pretty much ran off, arms flailing, loud sobbing. It took us 15 mins to realise that in my tantrum I left my passport at customs. I sulked back and snatched it back like a crazy pregnant woman who just had her Vegemite stolen by the bad US customs people."
Oops, wrong country.
@josiefray: "I got food poisoning on the first flight and was distracted by that the whole time. We arrived in La Paz at 3am and needed a taxi to take us to our hotel. The taxi service at the airport didn't know of our hotel. We pointed to the hotel in our Lonely Planet guide for Bolivia. That was when a man interrupted us and told us we were in La Paz, Mexico! Not La Paz Bolivia. We had gone the whole way and not once realised. Ended up having a great time there with a funny story to boot!"