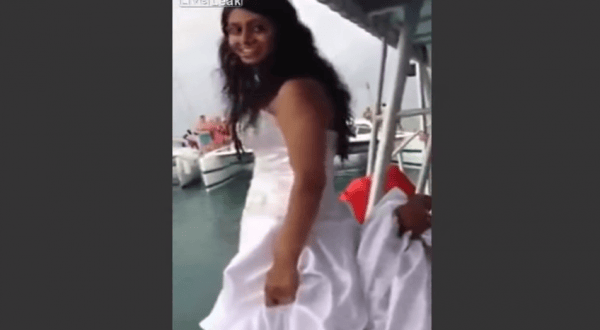 One bride has already died from trying.
Weddings…a time to celebrate the start of a new life together as a couple.
However, the biggest wedding trend to hit the aisle comes with a very serious warning.
I'm sure you've heard of it…trashing the dress. Basically, after you've said "I do" and had all the beautiful photos taken, you take that dress, you will only wear once but spent a lot of money on, and…well…trash it.
The problem that no one really speaks about is that it can get quite dangerous.
Amy Zuno decided to trash her dress after her vows to husband Eric. In the YouTube video, she is on the edge of the boat as her bridesmaid suggests, "Want me to jump in after you? So you don't sink?".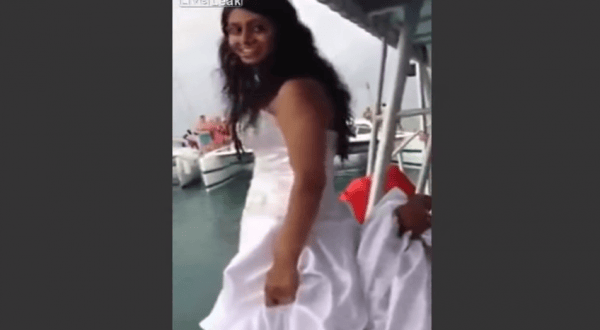 As Zuno laughs off the idea, she leaps into the deep water where her husband is waiting.