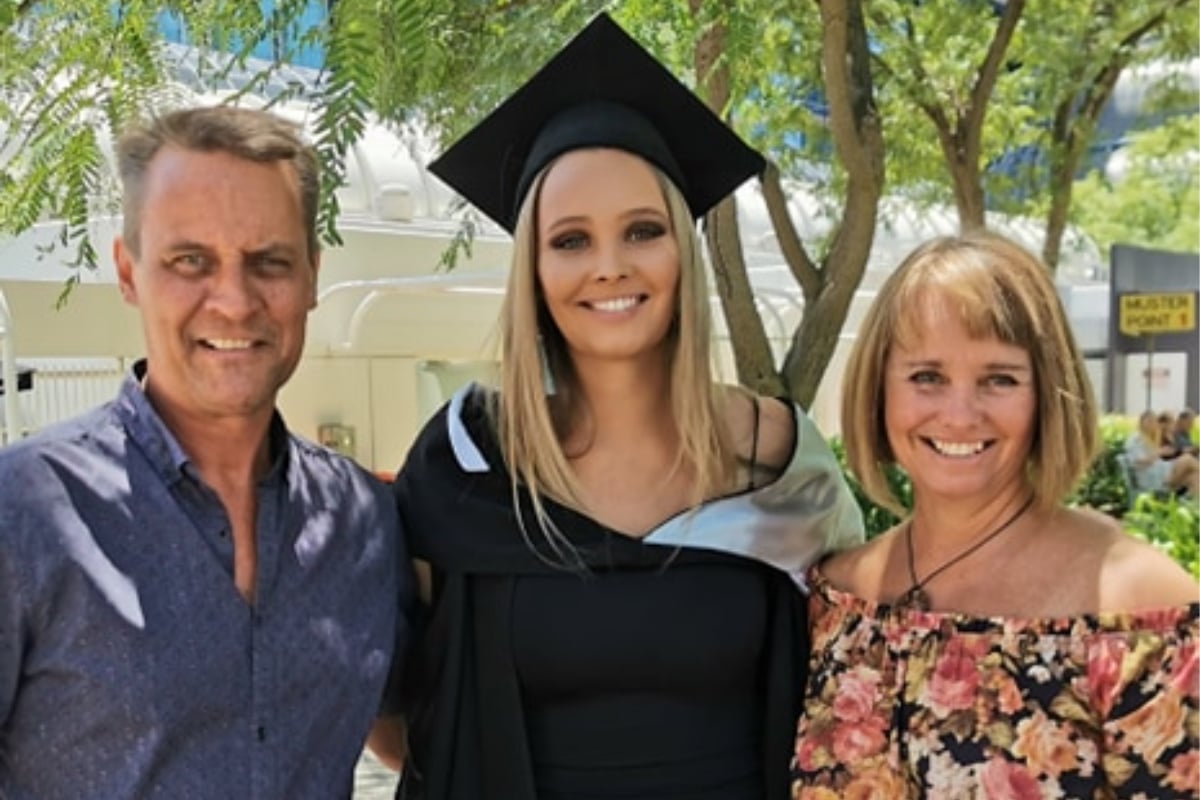 In 2010, Lisa Hose was in the news for being the first woman to win The Biggest Loser in Australia. The WA woman lost 56kg – nearly half her bodyweight – and said she was doing it because she wanted to be "a better role model" to her two daughters, then aged 12 and 14.
Now Hose is turning to the media because her older daughter, Chelsea, is stuck in Peru due to the coronavirus pandemic. Hose is in tears as she tells her story to Mamamia.
Watch: Celebrities Are Getting Creative In Isolation. Post continues below.
"It's been an absolute nightmare and we are getting nowhere," she says.
Chelsea and her friend Tayla left Australia at the beginning of March for a four-week trip to South America.
"Chelsea's just finished her teaching degree," Hose explains. "It was her celebration trip for finishing uni. They just thought they'd do this before they started settling down."
She says at that time, South America was "not on the radar at all" when it came to coronavirus. Chelsea and Tayla had been in Brazil and were planning to spend just one night in Lima before flying on to Mexico.
"They got an email in the morning saying that their flight was being delayed, and then they got a phone call saying, 'Your flight has been cancelled. The airport's closing tonight.' That was it.
"Had we had any foresight that Peru was going to shut its borders, we would have got them home."
The hostel that Chelsea and Tayla were staying at closed down, but Hose managed to find the girls an Airbnb. Lima is currently in lockdown and a curfew is in place. They've been allowed out briefly on the streets, wearing masks, to buy food, but they're not allowed to linger.
"Chelsea's seen a few people that have stopped to sit on a bench. As soon as they sit the police or the guards or whatever are on to them: 'Move on, move on, move, move.'"
At one point the girls heard that food was running short, and tourists would be turned away from shops. Later they were told it was "just rumours".
Hose says it's hard on them mentally.