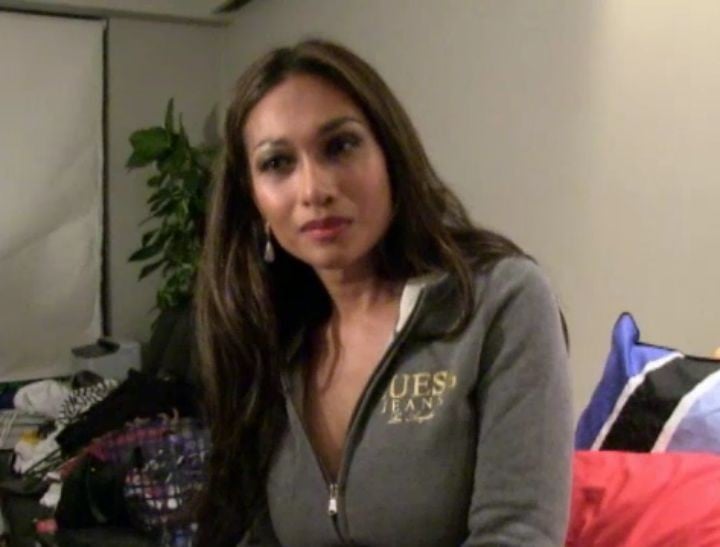 "The more time I spent with Daniella, the more I realised how hard she worked. She rarely drinks alcohol and drugs are an absolute no-no. She's business-minded, a skilled negotiator. She's also her own boss, managing her own schedule."
Daniella always knew she wanted to be a girl.
Born in the Philippines, the youngest of three children, Daniella's journey out of poverty as a boy to life as a woman in Australia is nothing short of remarkable.
But getting here and daily survival are two very different things.
"You know, we live in a mean world. Acceptance? Maybe there's an acceptance. I know we're being tolerated. And I know I am brave. I have been through so many things in life and this is not the only time that I face a big challenge," Daniella says.
"But I am scared."
I ask Daniella what she's afraid of.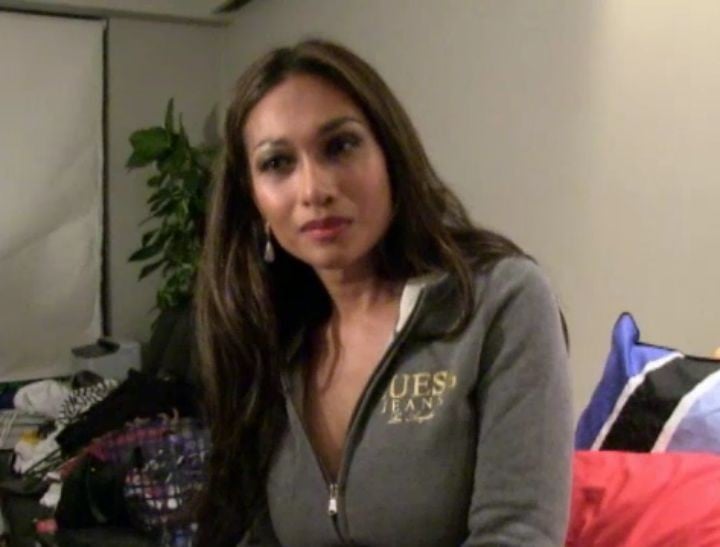 Softly spoken and strikingly beautiful, Daniella pauses before curling up on the couch opposite me. We've been filming together for eight days now. Our conversations are increasingly honest.
"I'm afraid of being judged," Daniella says finally.
"Judged for being who I am. For being open about what I do."
We are edging closer and closer to the topic Daniella has agreed to talk about but is also most controlled by: what she does for a living.
I ask her whether it's hard to find a job in Australia.
"The trans world is only marginalised when it comes to having a job," she says.
"If you're a trans out there you see them in parlours, like my friends, like beauticians, it's only basic jobs. There's no jobs really. No high end jobs.