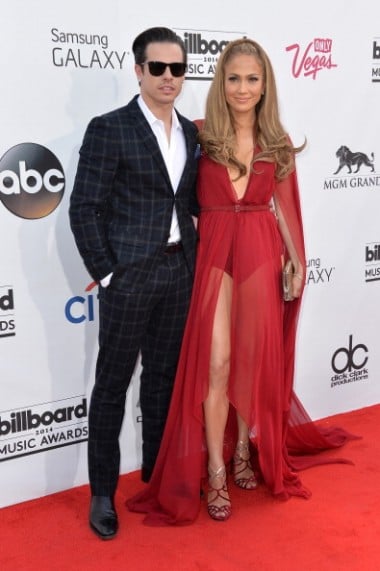 Earlier this month, rumours were swirling that Jennifer Lopez' boyfriend Casper Smart  had romanced two transexual women. More recently, reports have surfaced that Hank Baskett, husband of former Playboy playmate Kendra Wilkinson, allegedly cheated on Kendra with a transsexual woman.
At the same time, there are some pretty amazing trans public figures making headlines in a great way: Laverne Cox of Orange is the New Black is one of our idols, for example.
Yep, suddenly it seems that everyone's talking about trans people. Which got the Mamamia team asking in our editorial meeting this week: Is the trans community having a "moment"? What's going on when men who say they're straight start sleeping with transexuals? Are these men fetishising trans people, or are reporters being douches by reporting it like that?
And how can we — as writers who aren't personally involved in the trans community — explore these questions in a respectful way?
We were nervous about offending members of the trans community, but we figured it was a heck of a lot better to ask those questions so we'd know the right way to talk about some of these issues in future.
So today, armed with the best of intentions, we set out to answer all our burning questions (and probably some of yours, too) and have done so by asking a representative from the trans community for their views.
Here we go:
First up: What are the correct terms to use when referring to a trans person?
A transexual is a person who identifies as a member of the 'opposite' sex to their birth sex. Transsexuals usually seek hormone therapy and often surgery to bring their body into line with their gender identity, as Transgender Victoria explains — but a person can be a transexual without having had that surgery.