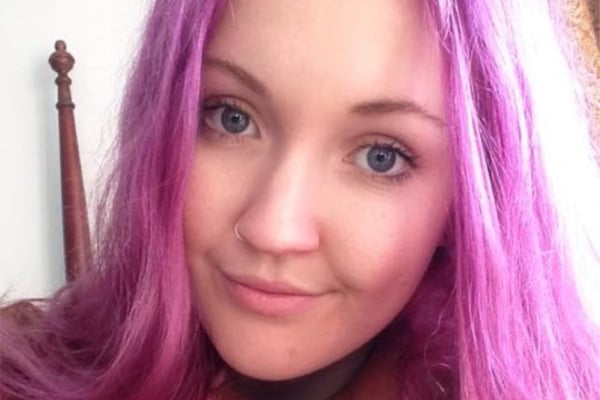 -With AAP
1. Toyah Cordingley was reportedly found with "visible" and "violent" injuries to her body.

The body of 24-year-old Toyah Cordingley was found on a secluded Queensland beach with "violent" injuries, police have reportedly said.
The animal lover was reported missing on Sunday after driving with her dog to Wangetti Beach, just north of Cairns, to go for a walk about 2pm. Her body was found early Monday.
The Courier-Mail now reports police sources have said Cordingley's body was found with "visible and violent" injuries. Police declined to say if she had been sexually assaulted before her murder.
Locals told the Courier Mail the secluded beach is often frequented by "oddballs". There had been recent reports of deviant behaviour in the sand dunes.
It's also understood that Cordingley's large dog was found uninjured and tied up at the beach, with detectives now investigating whether this was done before a threat occurred, or if the dog in fact did not view the killer as a threat.
SERT officers and SES crews scoured sand dunes and forest for personal items yesterday, while police divers searched the water.
"If we're dealing with a potentially sexually related murder, which commonsensically we may be, we may well be dealing with a male," Detective Senior Sergeant Ed Kinbacher previously said, AAP reports.
"It may well be the case this young woman has run into a stranger or potentially a person known to her and circumstances have unfolded that have led to her death.
"So it's critical that anyone who was there come forward and let us know because I think that, at the end of the day, will provide us with the leads we potentially need to solve this matter."
The pharmacy employee had previously worked for a Port Douglas animal shelter and was remembered as a beautiful soul who adored animals.
In June, Cordingley shared a poignant screenshot of a tweet on her Facebook page.
It read: "I can only imagine the rage and fear women feel to see women die doing everyday mundane things like walking home … only to then be told it's their fault and that they need to be more careful. Stop Blaming Women. Make Men The Issue".
Homicide detectives on Tuesday announced they had broadened their search beyond the isolated beach north to Port Douglas and south to Cairns.
Police say Cordingley's visit to Rusty's Markets in Cairns before heading to the beach is part of their investigation.
"If anybody has spoken to her at that location please come forward," Detective Inspector Sonia Smith told reporters.
Police are also appealing for dash cam footage from drivers who travelled between Smithfield and Port Douglas on Sunday using the Captain Cook Highway between 12pm and 7pm.