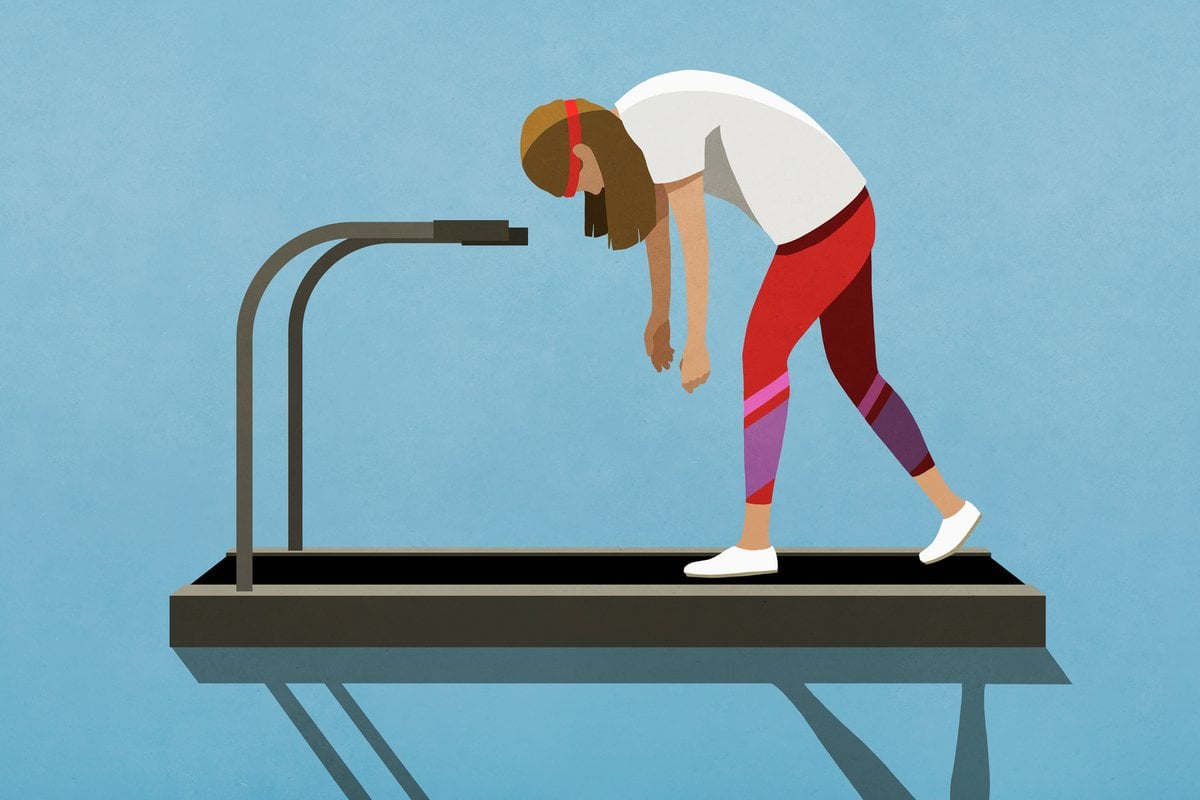 Kate Seers, Charles Sturt University and Rachel Hogg, Charles Sturt University
Wellness is mainly marketed to women. We're encouraged to eat clean, take personal responsibility for our well-being, happiness and life. These are the hallmarks of a strong, independent woman in 2022.
But on International Women's Day, let's look closer at this neoliberal feminist notion of wellness and personal responsibility – the idea women's health and well-being depends on our individual choices.
We argue wellness is not concerned with actual well-being, whatever wellness "guru" and businesswoman Gwyneth Paltrow suggests, or influencers say on Instagram.
Wellness is an industry. It's also a seductive distraction from what's really impacting women's lives. It glosses over the structural issues undermining women's well-being. These issues cannot be fixed by drinking a turmeric latte or #livingyourbestlife.
What is wellness?
Wellness is an unregulated US$4.4 trillion global industry due to reach almost $7 trillion by 2025. It promotes self-help, self-care, fitness, nutrition and spiritual practice. It encourages good choices, intentions and actions.
Wellness is alluring because it feels empowering. Women are left with a sense of control over their lives. 
It is particularly alluring in times of great uncertainty and limited personal control. These might be during a relationship breakup, when facing financial instability, workplace discrimination or a global pandemic.
But wellness is not all it seems.
Wellness blames women.
Wellness implies women are flawed and need to be fixed. It demands women resolve their psychological distress, improve their lives and bounce back from adversity, regardless of personal circumstances.
Self-responsibility, self-empowerment and self-optimisation underpin how women are expected to think and behave.
As such, wellness patronises women and micro-manages their daily schedules with journaling, skin care routines, 30-day challenges, meditations, burning candles, yoga and lemon water.
Wellness encourages women to improve their appearance through diet and exercise, manage their surroundings, performance at work and their capacity to juggle the elusive work-life balance as well as their emotional responses to these pressures. They do this with support from costly life coaches, psychotherapists and self-help guides.
Wellness demands women focus on their body, with one's body a measure of their commitment to the task of wellness. Yet this ignores how much these choices and actions cost.
Newsreader and journalist Tracey Spicer says she has spent more than A$100,000 over the past 35 years for her hair to "look acceptable" at work.
Wellness keeps women focused on their appearance and keeps them spending.
It's also ableist, racist, sexist, ageist and classist. It's aimed at an ideal of young women, thin, white, middle-class and able-bodied.