A toxic man will maneuver himself quickly to earn your trust and obtain your personal power. This is why you will allow the abuse, he will compromise you and forsake you – because to him that's what love is.
I think we have all heard that we don't get to choose who we fall in love with. If that is the case it is no wonder we fall for the wrong people time and time again – including toxic men.
Even if we do believe that we choose who we are attracted to, falling for the wrong person can still happen. The problem is not necessarily our "picker" but having the ability to spot toxic people. They don't have signs or tags that label them as toxic. They walk among us at work, in our neighborhood, and at the grocery store. They are everywhere in our daily lives. So, by the time we spot one we are usually knee-deep in a seriously unhealthy relationship with them.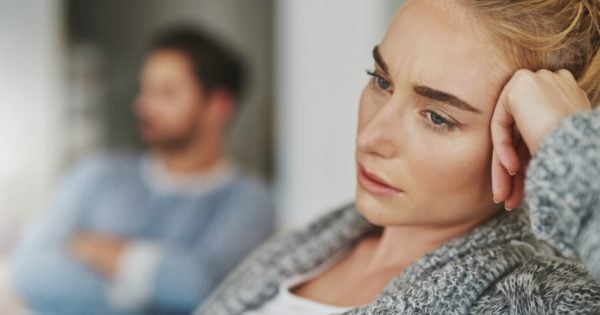 It is not as though we want to be involved with toxic men, but it does happen. Though they may not come with signs of their toxicity, the relationship we create with them has clear signs.
6 Ways a Relationship With a Toxic Man Can Impact You.
1. You Forsake Yourself
Toxic men are selfish and insecure so rather than taking accountability for who they are they will put the burden of their happiness on your shoulders. They don't see happiness as a choice they make for themselves, but the result of your actions. All of your attention is to be focused solely on them. Any attention you give yourself or any recognition that you earn they are quick to accuse you of being selfish or narcissistic. The caveat? They are not responsible for your happiness. This form of manipulation builds guilt within you. You quickly forget how to take care of yourself or feel guilty for doing so as a means of pleasing him.