Police hope two boys missing in Townsville took shelter from the rain last night and have not met with foul play.
UPDATE: Both boys who were missing overnight in bushland near Townsville have been found by searchers.
Minutes after a police statement announced Nicholas Baxter had been found "reasonably unharmed", the Queensland Police tweeted that five-year-old Timmy Carter had also been found. Nicholas was wandering through dense bushland at around 2pm when he was found by search personnel. The little boy still awaits a medical examination, however, he appears to be in a stable condition.
More to come.
Mamamia previously reported…
Nicholas Baxter, 6, and Timmy Jack Carter, 5, were last seen not far from their Wulguru home about 4:00pm Saturday.
The boys, who are friends and neighbours, were out playing and did not return home when they were supposed to.
A tricycle and scooter belonging to the boys were found on a dirt track leading into bushland, about 400 metres from where they were last seen.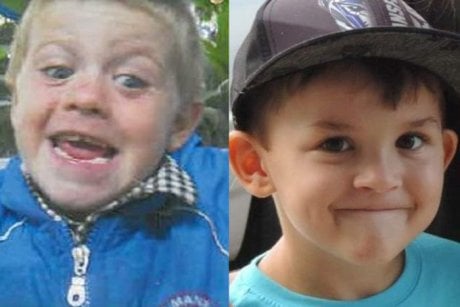 Wulguru is close to Mount Stuart, a densely forested area.
The boys were not wearing shoes, and Timmy did not have a shirt on.
Acting Inspector Chris Lawson asked residents to check their backyards for the boys.
"It's been cooler, we had a bit of rain last night," he said.
Read more here: The missing runner who survived 24 hours in the bush by drinking her own breast milk.
"We need the community to help.
"Make sure the kids are not in your backyard, they are not hiding under your house.
"Kids being kids, with the sprinkling of rain last night, they may have gone to ground … and [are] hiding under something to get out of the rain.
"It's just one of the options."
Timmy's mother has expressed her anxiety on Facebook.
"Oh God please say my boy is found," she wrote early this morning.
"Please tell me he's okay.