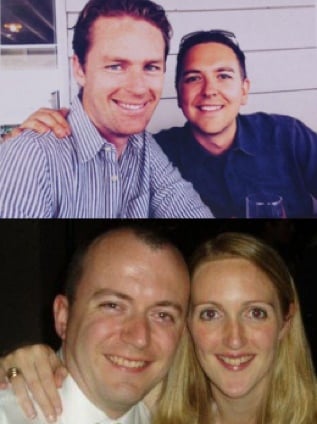 Yesterday, two men said goodbye to the loves of their life.
Two men whose partners were ripped from them seven days ago in the most unexpected and brutal of ways.
Two men who will never be the same because the person they chose to spend the rest of their lives with, is gone.
Two men who will have to forge a different future from the one they had so carefully planned and nurtured with their soul mate.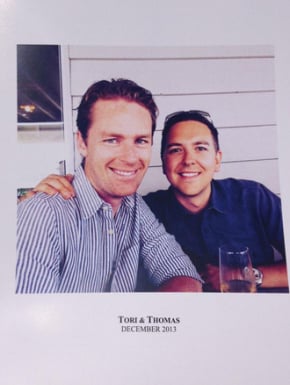 Tori Johnson and Thomas Zinn. Image via Twitter.
And yet, these men are not equal in their grief. Not because of its depth or strength but because of who they loved.
Our country only recognises one of these men as a widower.