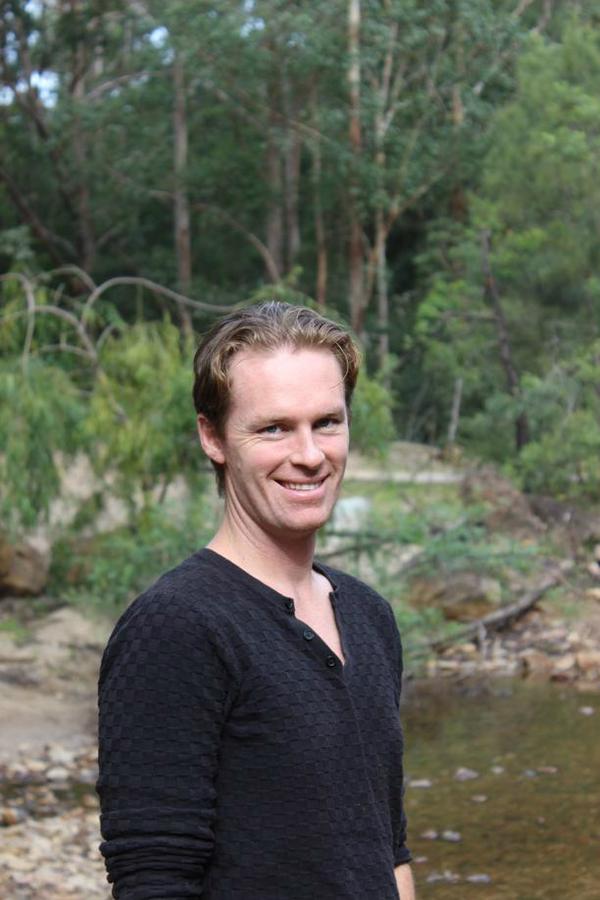 The memorial service of Sydney siege victim Tori Johnson, 34, has taken place at St Stephen's Uniting Church in Sydney's CBD.
The church is only a few hundred metres from where he died.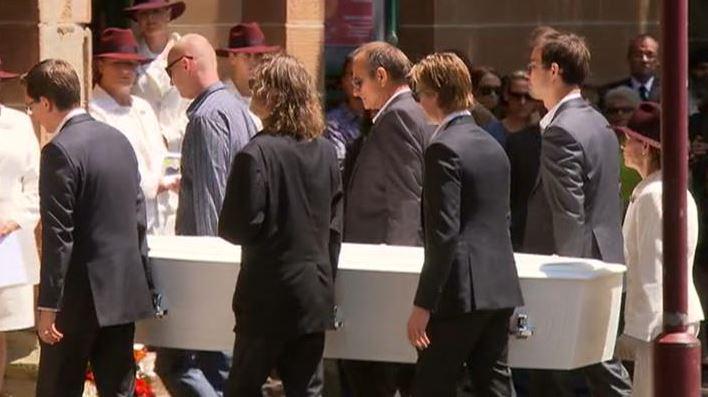 Tori's father Ken and Partner Thomas are amongst the family and friends who carried Tori's coffin. Image via 9 News.
Mr Johnson's partner Thomas Zinn, a hotel manager, and parents Ken and Rowena Johnson — as well as Mr Johnson's younger brother James, who has flown home from Canada, have said they want the service to be a "positive reflection" of Mr Johnson's life, Fairfax Media reports.
The service started at 11am, and images of the order of service were this morning released on social media.