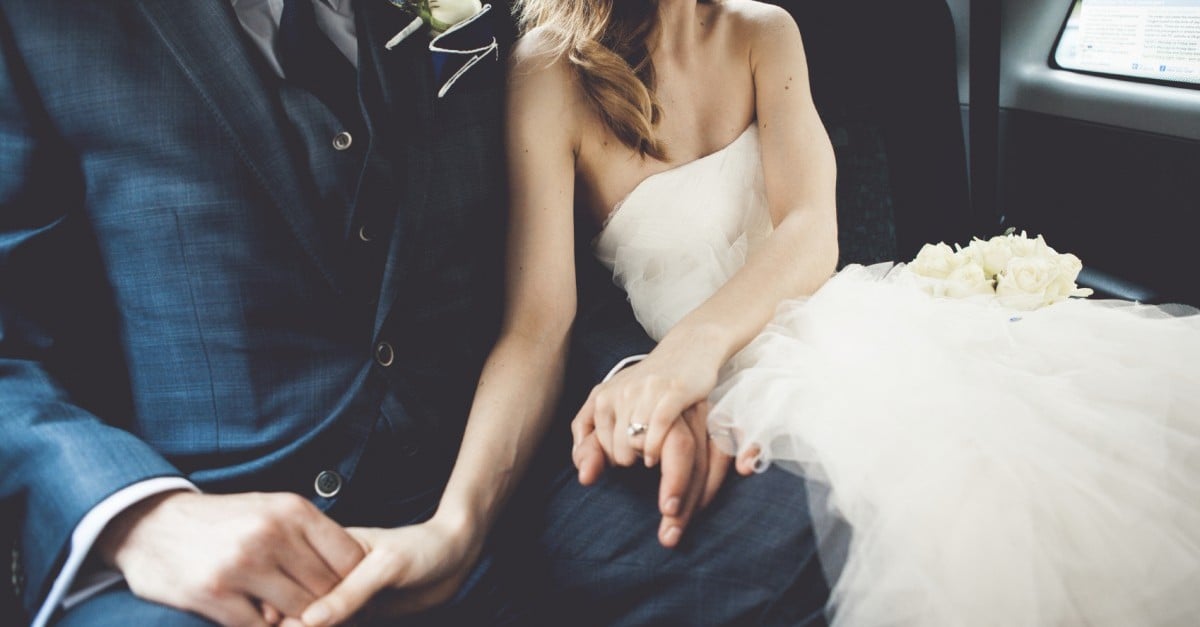 When you're caught up in the bliss of love, or the excitement of an engagement, it's unlikely you'll stop to ponder the tricky questions.
Sure, you know each other, love each other, accept each other's families, have similar values, and have spent approximately 173 hours talking about the best shade of white for centrepieces at your wedding reception. That's enough, right? Wrong.
It seems many of us didn't ask some very important questions before tying the knot. Maybe you got sidetracked by a big, fat wedding. Maybe it was the sex. Maybe you think due diligence is a small town in Mississippi.
So we put the question to you, to help create a list of questions that might allow you to see all sides of  your partner – and address the real state of your relationship – before walking down the aisle.
We asked: What is the one thing you wish you knew before your big day?
You told us everything.
Brace yourself…
How committed are you really? Really?
One Mamamia reader answered our polling question with an appalling anecdote.
I wish I'd known…
It can be easy to be 'all in' when you have a wedding, honeymoon, future, kids, etc. to look forward to. But what if things change? How far is your partner willing to go to support you, 'for better, for worse, in sickness and in health?'
According to Ashley Davis Bush, a psychotherapist who specialises in couples therapy, healthy couples in crisis will acknowledge the problem; turn towards each other (as opposed to isolating themselves); and support each other's coping styles.
"There's a sense that they're in this together," Bush told Psych Central.  "They can see [the situation] as a small piece in the puzzle of their lives and long-term relationship."
You need to ask each other:
Have you faced similar problems before in your relationship?
How have you behaved as a couple in the face of these struggles?
And have you talked about the big stuff ('big stuff' being sickness, redundancy, grief, accidents, etc.)?
Let's talk about sex...
Sex talk can be tough, but there are plenty of questions that should be addressed before committing to one person for the long haul.
Here's why:
Sex therapist and author Madeleine Castellanos told Brides that "ongoing communication about your sexual self is essential" within a couple, and that there a some key questions to help fuel and guide this discussion. These include:
How often would you like to have sex?
How will having kids affect our sex life?
What are your sexual fantasies?
What do you define as cheating?
How do you feel about pornography?
According to author of A Scientific Guide to Successful Relationships Emily Nagoski, marriage can change our sex lives drastically and, for this reason, it's a good idea to tackle the awkward questions first up.
"Based on my experience, I think that the best thing a couple can do is talk through a wide range of hypothetical scenarios – what if one person's interest in sex changes a lot, either increase or decrease?," Nagoski told CNN. "These 'what ifs' aren't about having a plan for every contingency; they're about practising your collaborative problem-solving skills."