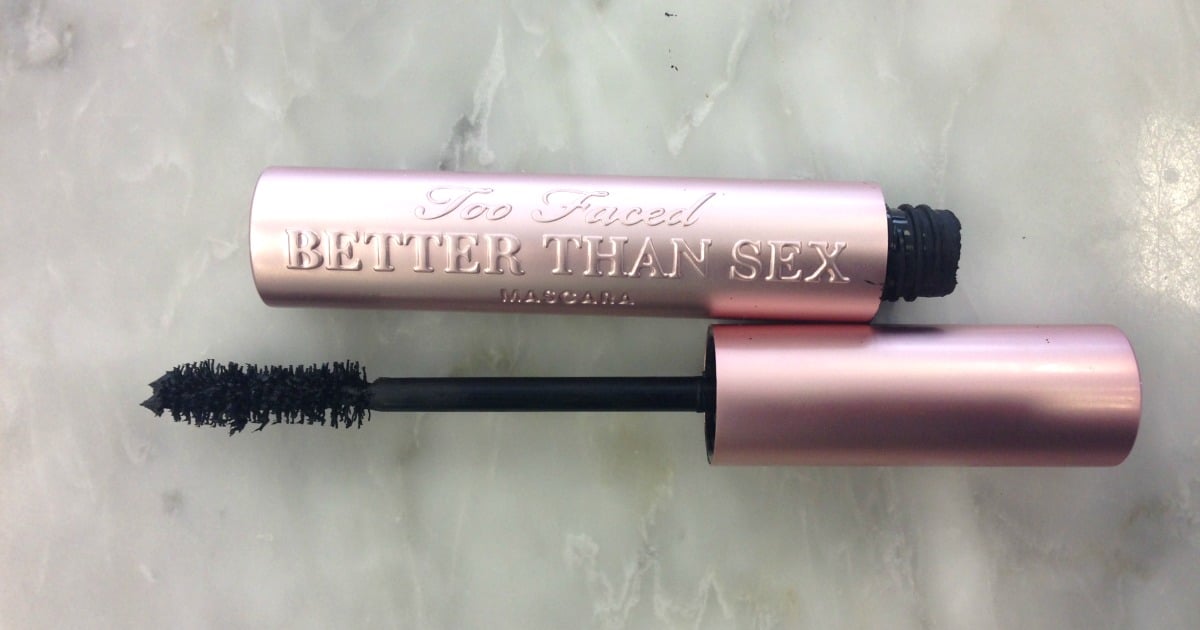 I've become a little disillusioned with mascara in recent years. No matter how many varieties I try, there always seems to be something that's not quite right.
It's kinda like Goldilocks and her porridge: the products are either annoyingly thick and clumpy, or they leave my lashes looking as thin and spidery as a daddy long legs. So I was rather stoked to find a mascara recently that delivers oomph without lumping all your lashes together.
The mascara in question is a Too Faced cult favourite with a rather audacious name: Better Than Sex. That's a big call, even in the world of mascara where every product has a claim to make (lengthening! thickening! etc).
I've been using the original BTS, but there's also a new waterproof version I'm yet to try. Both are available at Mecca for $34 apiece.
There's a lot to like about this product, in my humble opinion.
1. It creates ~drama~ without looking ridiculous.
For someone with naturally dark hair I have rather light lashes, so I appreciate a mascara that makes them look a little more… visible. This formulation does the trick without looking comical or completely unnatural.
In fact, I'm enjoying the effect so much I've been ditching my usual winged liner and just going with mascara.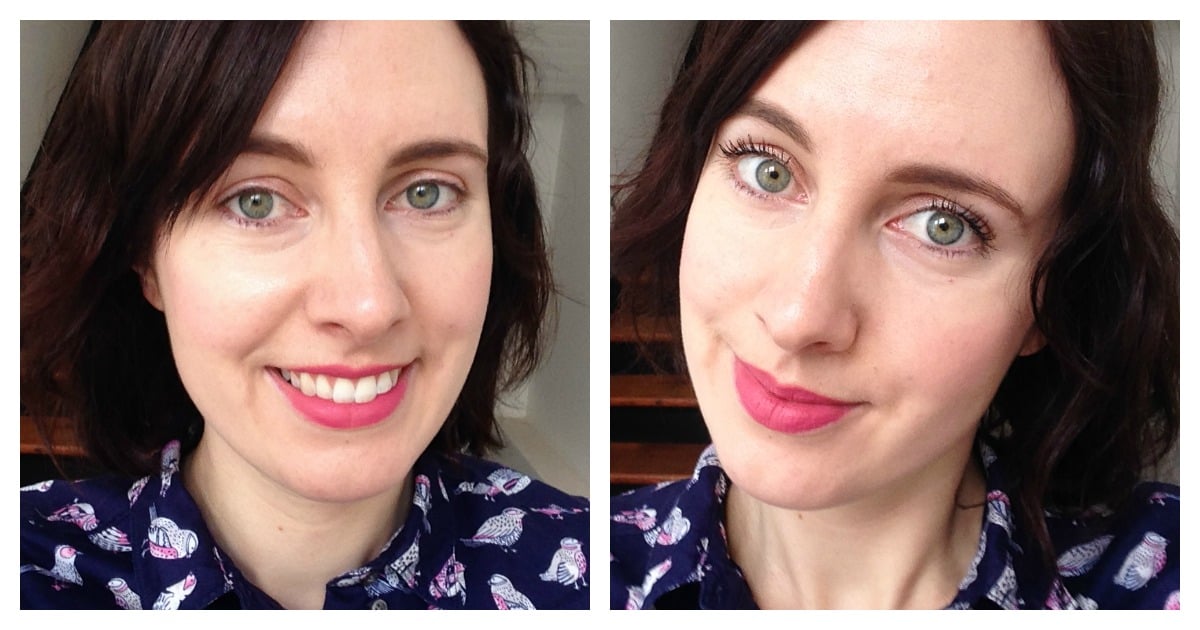 Here's me with my barely visible natural lashes (L) and just after applying BTS. BOOM.
2. It lifts and holds.
Is it just me, or do some mascaras seem to go a bit limp throughout the day? Often I'll catch a glimpse of myself in the bathroom mirror at 2pm and notice my lashes have kind of sunk down, leaving me not quite as 'awake' as I looked that morning.
This hasn't been the case with Better Than Sex — it automatically lifts my lashes and seems to hold on pretty damn well.
Side note: I don't use an eyelash curler because I can't be bothered adding another step to my daily routine. However, I find this mascara does the job pretty well if you use the wand to slightly bump back and curl the lashes back as you apply.
Watch: Ever paid attention to your 'mascara face'? Here are ours. (Post continues after video.)
3. You don't have to use a lot of it.
For me, the frustrating thing with thinner mascaras is having to apply more than one coat at a time — in my experience, it never ends up looking very good.
On the contrary, this product doesn't require a lot of layers; I find one application is more than enough for day wear. Of course, you can pump it up at night if that's your thing.

Here, enjoy this freakishly close-up photo of my lashes before (R) and after (L) applying Better Than Sex.
4. Hooray, no clumps!
I get that some people are really into the clumpy lash look, and that's cool. I'm not one of them, so if a mascara makes my lashes bunch up as soon as it comes into contact with them I get more than a little annoyed.
Better Than Sex hasn't done that to me, and I'm thinking its hourglass-shaped brush (see below) is what makes the difference.
It has both short and long bristles, so it manages to coat and separate every individual lash as you swipe it on. You do need to scrape a bit of product off the brush before you apply, but that's no biggie.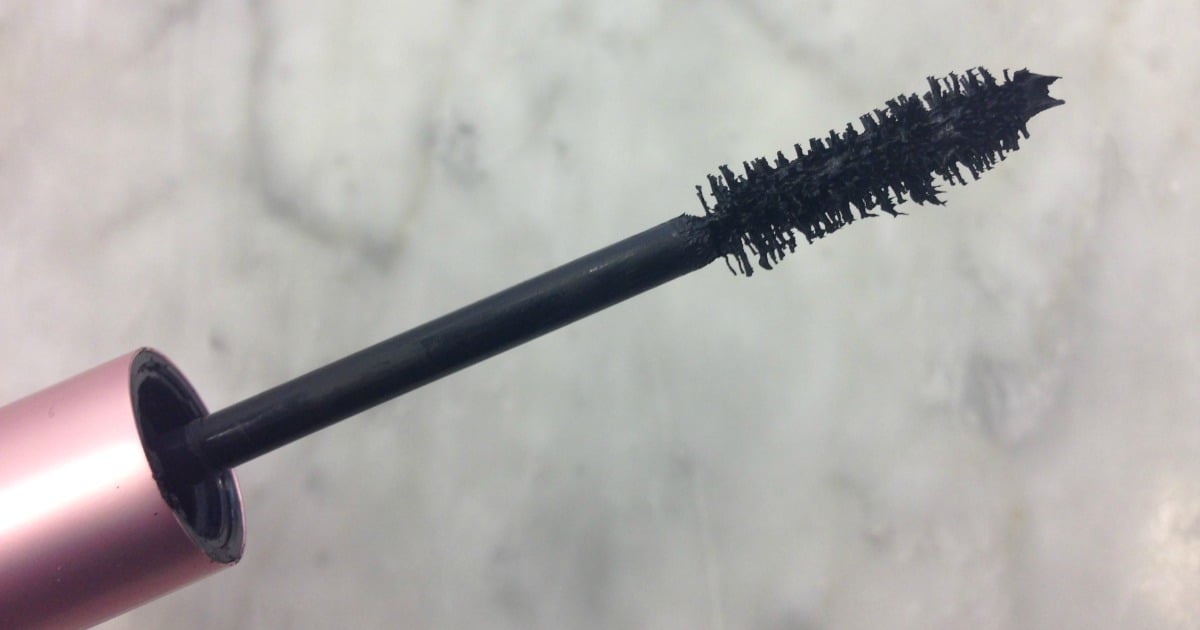 One more note...
On the topic of Too Faced, I've also been using one of their new releases that's coming out in Australia later this year and is a little bit exciting.
It's called Mascara Melt-Off, and it's a cleansing oil that does exactly that. You simply apply it to your lashes, wait for a minute, then use a makeup wipe or damp cotton pad to gently wipe it off — I've been using micellar water for this last step because I usually have eyeliner on as well.
Trust me when I say it actually does work. Since I started using it, I realised I haven't managed to remove every single trace of mascara from my eyelashes in a very long time (years, even). It was kind of shocking to see my lashes completely bare. Keep an eye out for it in Mecca.
What's your favourite mascara?
Note: this isn't a sponsored post, I just really like these two products and they work for me. Here are some other mascaras our team recommends: