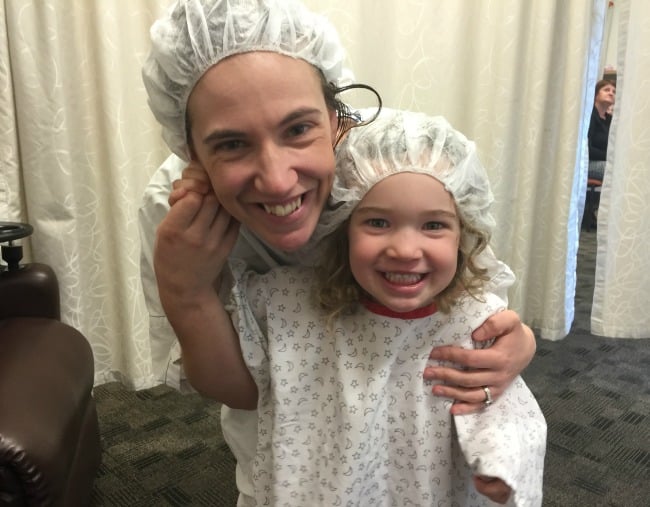 For a mum, they were the the words that set every alarm bell ringing: "Your two-year-old is waking up during nap time literally gasping for air.'"
Although I had noticed Addi was snoring when she slept at home, I hadn't realised the severity of it or that it wasn't normal, until the childcare worker made the observation.
I quickly got a referral from a GP to Dr Mark Guirguis an Ear, Nose and Throat specialist. He took one look inside Addi's mouth and said, "They will need to come out." Dr. Guirguis explained that Addi needed to have her tonsils and adenoids removed because their large size was obstructing her breathing, which presented itself mostly while she was asleep, and is often the case in younger children.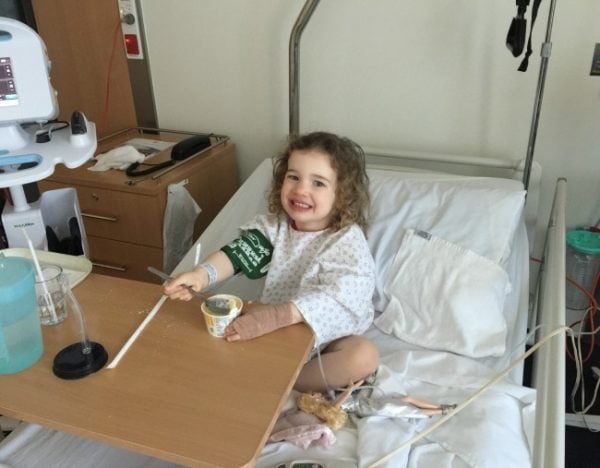 For me the realisation Addi needed surgery was confronting. She had been perfectly healthy, so consenting to a procedure where she would have a general anaesthetic and go under a surgeon's scalpel filled me with anxiety.
I began asking my family and friends if they knew anyone else whose children had to have the same procedure, but all I got were stories from my mother's generation about their experience, and one horror story from a co-worker.
In the days that followed, I drove myself to learn all about tonsils and adenoids, and the affect sleep apnoea can have on the development of children's IQ, as well as the tricks and techniques of preparing Addi for the big day - surgery.
Here are some of the things I found most helpful:
1. Talk about what is happening with your child.
Knowledge is power and even if your child is young, chances are they will know something is happening. So, having a conversation in their language is important to prevent them from becoming anxious and overwhelmed. Before we even visited the specialist, I explained to Addi why we were there and what he would have to check.
Once we knew that she was having her tonsils and adenoids removed we explained (in simple medical terms) enough so that she understood the concept - that she would go into hospital, be given medicine to make her have a sleep and when she woke up her tonsils and adenoids would be gone.