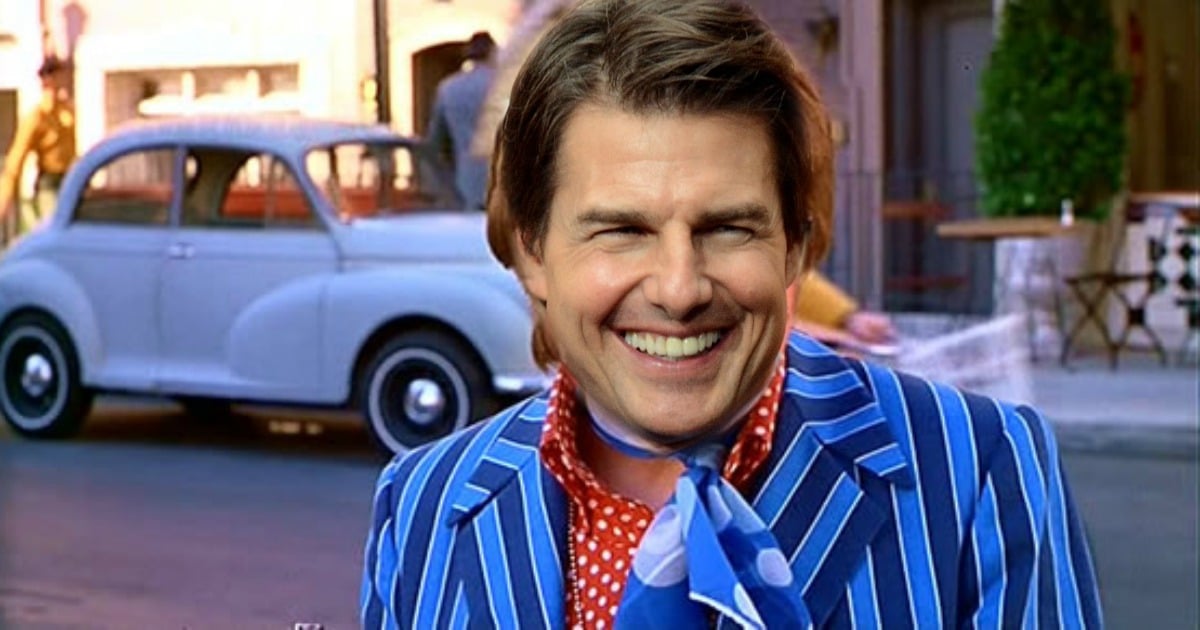 Pre-Scientology Tom Cruise, 53, was intense and controlling, says the woman he dated as a teenager, but also sensitive and vulnerable.
Diane Cox was a 17-year-old attending prom with Cruise's friend when they first met. They divested themselves of their dates and hooked up at the after-party. He waited for her outside the bathroom with a bottle of liquor and a grin. Cruise was 18.
He'd moved to Cox's town of Glen Ridge in New Jersey and enchanted all the ladies with a sexy Southern drawl and charisma to spare, according to the Daily Mail.
[I don't know where the drawl came from, considering Cruise spent much of his childhood in New Jersey and Canada, but he is an actor.]
Back in 1979, Cruise was Tom Mapother, diminutive, but "he had this big butt and was super charming", Cox told the Daily Mail.
"People are drawn to him immediately. We had portraits taken in a shopping mall which his mom kept but even the photographer was drawn to him."
EXCLUSIVE: Tom Cruise's ex-girlfriend details his life before fame, money and Scientology https://t.co/zCw6aFGomH pic.twitter.com/djXL5KaHVv

— Daily Mail Celebrity (@DailyMailCeleb) March 21, 2016
The couple dated for two years — two hormone-riddled years.
"We'd have sex whenever we could. He was a horny guy, like Austin Powers. If my parents weren't around, we'd use my dad's car. We used his parent's garage once."
Cox eventually began to be put off by Cruise's attitude. She was just a teenager, and she didn't want to be in such a full-on relationship. So she told him so.
He got "very jealous", she said, "very over-protective". She even asked Cruise's sister for help, hoping she could reason with him.
"I think he grew up too fast but he was very close with his three sisters. One time he said he's so close with them they taught him how to kiss," she told the Mail.
That's fairly odd.
Watch Cruise in full Scientology flight… Post continues after video.
Eventually, Cruise began to get work in film, shooting in California or Las Vegas, and the distance drove them apart. Cox cheated on Cruise, and he found out.
"We spoke for a while and he was very direct. He told me, 'I love you, but I'm not in love with you anymore.' It was so abrupt. We spent the night together and when I woke up he was already gone to film."
The last time she saw him, Cox says Cruise's film Risky Business had just hit cinemas and he arrived back in Glen Ridge to bask in his success.
"Tom turned up at a house party wearing a little beret on or something and everyone rolled their eyes. He had a different attitude. He told me, 'I'm taking Hollywood by the balls.'
"The more I look back on my memories with Tom, I realise how intense he was, how jealous and vulnerable he was, always needing approval and reassurance that he was a brilliant actor," she told the Mail.
"It's funny to think it's the same man who told me he was going to be a self-made millionaire by 30 years."
It's also funny to think he's the man who said "psychiatry is a pseudoscience" and believes that in the event of strangers having a car accident, "he knows he's the only one that can really help".