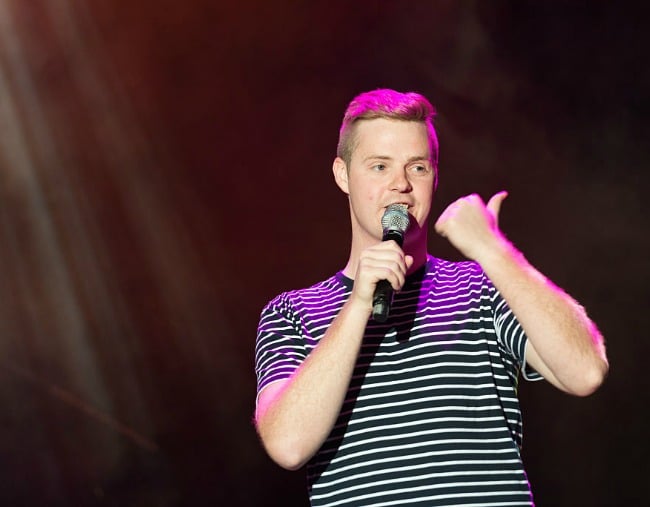 Comedian Tom Ballard has strongly denied indecent assault allegations levelled at him by an up-and-coming comedian in a statement on his website.
On Saturday, Fairfax reported the four-year-old allegation was detailed on Facebook, with the man writing police could not investigate the claim because Ballard "hadn't gone outside of the confines of the law".
Ballard, the host of ABC's Tonightly and a former Triple J Breakfast host, said addressing the allegation was "extremely difficult" to do.
"Over the past six months I have become aware of a claim being made about me. It involves an allegation of sexual assault: an allegation that I completely deny in the strongest terms possible. It fundamentally goes against who I am as a person and everything I believe in. Today that claim was aired publicly," he wrote.