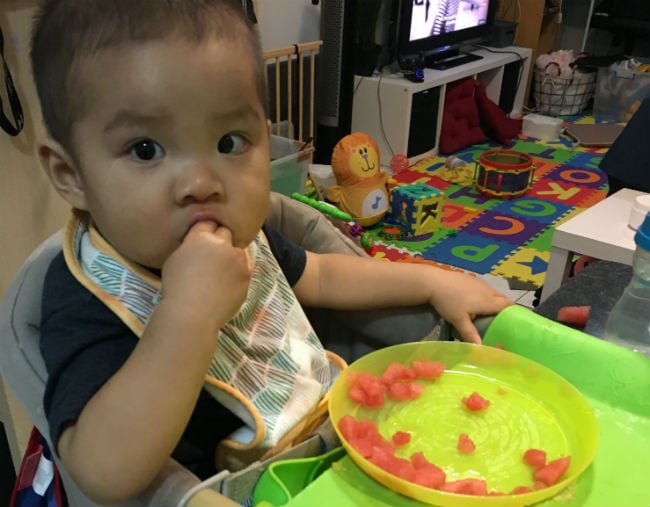 Parents go through a lot of trial and error while introducing and exposing toddlers to a variety of foods. For me and my partner, that's meant constantly searching for recipes that are both tasty and nutritious, shopping the ingredients, and making the food – only to have my 15-month-old son eat only a few spoons full. The rest? Well, it ends up everywhere but his mouth.
Hugo only entered toddlerhood a few months ago, and our first major toddler challenge presented itself right away. Anyone else who's been there knows the two words I'm about to say: Fussy. Eating.
The only meal time at home is dinner, and Hugo always eats the same thing every day: A mix of chicken, potato, sweet potato and cheese. Any new foods introduced to him are a struggle – he gives up after two spoons, even if it's a bowl of tasty shredded veggie nuggets.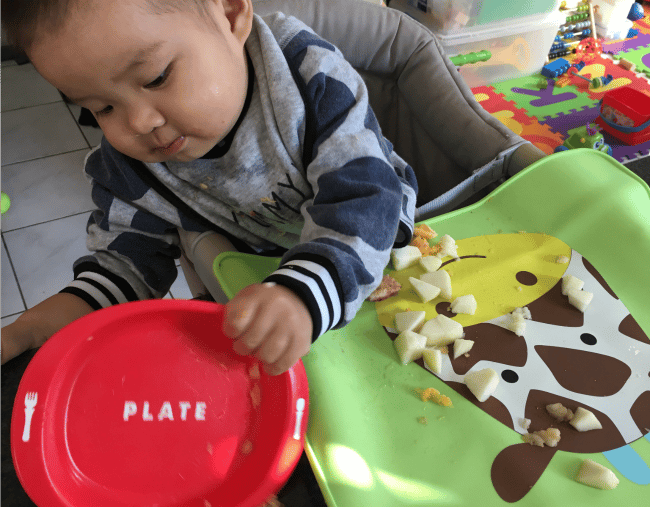 My dilemma is not uncommon. Like adults, toddlers' appetites can vary from day to day. If they refuse to try new foods more than half the time, they are considered fussy eaters, according to Better Health Victoria.
For us, the fussy eating stage has come about through a perfect storm of a mild cold with the change of season, tummy troubles from getting used to all the new foods at daycare, and of course, teething. There's no less than six teeth trying to come through at once. All of these factors have added another layer to toddler meal time, and it's become a bit of a challenge.
I've tried it all without much luck – encouragement, distraction, letting him out of the highchair. But I don't want him to form bad habits or improper associations during meal times – letting toddlers eat while running around can increase the risk of choking. So, it's back to sitting down again. I read that it's important for your child to see you sitting down to eat your food, as a role model to them.
That's great on a normal day, but I feel like toddlers never follow by example during fussy eating phases.