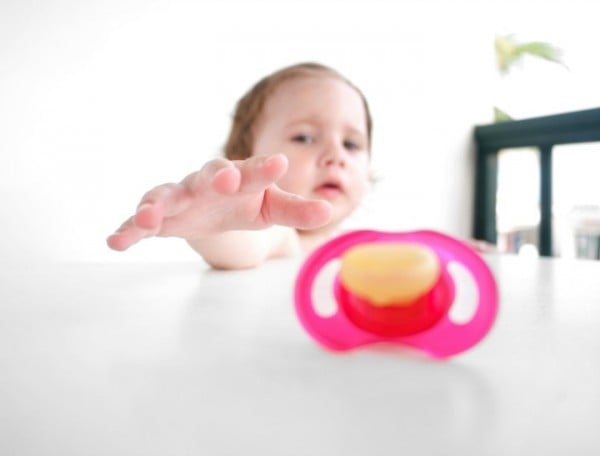 I met my friend Bec through the local mothers group. At first we had nothing more in common except that we had babies around the same age. Slowly though, through the regular meetings we became friends. Nowadays we catch up often; our kids run around the park together and we inhale some much needed coffee.
Last week her three year old daughter, Millie, took a tumble off the monkey bars. Luckily she wasn't badly hurt but understandably, a little shaken.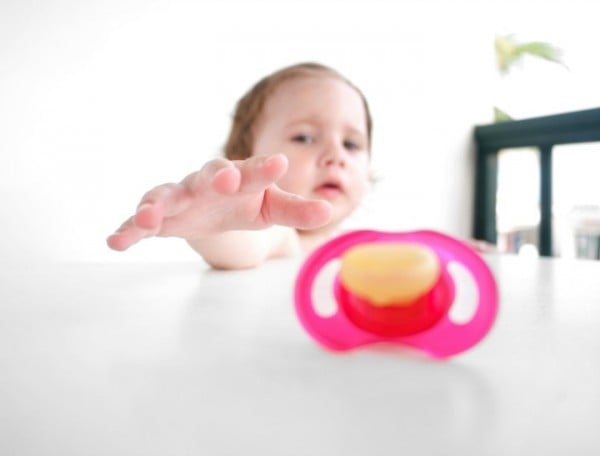 As children do when they're upset, she came running to mum for a cuddle and some comfort. I stood there with the sympathetic look of a mum that's been there many times before. As the tears rolled down her cheeks, Bec reached into her bag and pulled out a dummy. She gave it to Millie who began to suck on it with her head buried in mum's shoulder.
It worked and after a short cuddle she was back on her way. Running off with the dummy in her mouth as if nothing had happened.
I hadn't seen Millie use a dummy for ages. I mean, I know she had one as a baby but a three year old isn't really a baby? Perhaps it showed on my face because Bec started explaining herself  "Oh, we've tried to take it away from her but it's so distressing. She screams and screams. It's only for bedtime and if she's really upset."
And I judged.
I judged hard.
"She's three!" I thought to myself. "She shouldn't have a dummy, she could be going to school next year! Maybe that's why her speech wasn't as developed as some of the other children? Hadn't she heard of the dental problems it might be causing? And to me, it looks weird. Three year olds are full of energy, always running. Every time the dummy fell onto the ground she popped it right back in.
Then I had a good, long look at myself.
Who was I to be judging? As a mother I know all too well how it feels to feel scrutinised, judged by friends, family and even perfect strangers. I had absolutely no right and yet here I was, judging another women- a close friend- for something that actually had nothing to do with me. It was flat out none of my business whether they used it for sleep or whether she had it every minute of the day. It was her choice as a parent- end of story.