Earlier this year, when one-year-old Clara was acting crankier than usual her parents Bridie and Stephen Ansley didn't think too much of it.
She'd just started daycare, and her teeth were beginning to nudge through. Surely, they thought, her short temper was just normal toddler behaviour.
Little did they know, there was a terrible pain coursing through her bones.
Shortly after, in late February, Clara's temperature rocketed past 40 degrees and her tiny body was shaking uncontrollably. Her parents rushed her to the emergency room at Gold Coast Hospital.
That night, doctors ran a blood test and delivered the results: Her white blood cell count was exceedingly high.
Upon hearing this, her father Stephen, 40, froze on the spot. As a paediatric trainee with nine years of experience working as a doctor, he understood the significance.
"It didn't mean anything to my wife but when I heard Clara's white blood cell count, I went really cold all over. I knew it was bad. I'd only ever heard of that number in kids with leukaemia," he told Mamamia.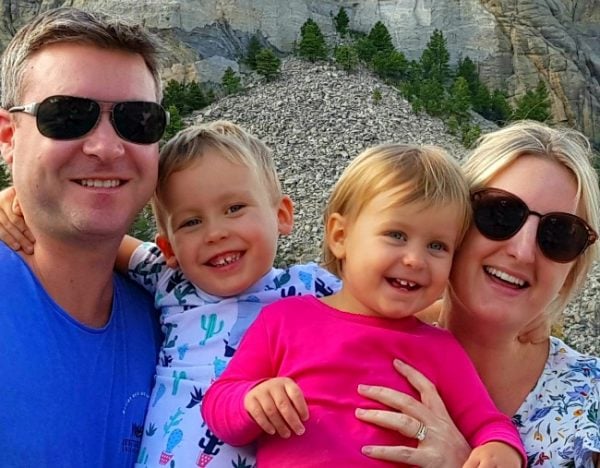 But still, he said the doctor assured them Clara just had some kind of virus. Stephen was desperate to believe this was true.
"People kept telling us all through the night it was probably a virus, so I convinced myself it was," he said.
The next morning, on February 28, Clara received a diagnosis that turned "everything upside down": she had a very rare strain of T-cell leukaemia, one that generally carries a devastating prognosis.