The parents of a two-year-old who accidentally shot and killed his older brother have been arrested, and now face child endangerment and gun possession charges, CBS 5 Arizona reports.
The boys' 28-year-old mother, Wendy Lavarnia, told police she had left a loaded gun on her bed at her Phoenix, Arizona home on Monday night – within reach of two of her children – while she went to get the holster.
Lavarnia then heard a shot and returned to find her nine-year-old son on the floor and the toddler holding the gun.
Her three other children were also home at the time.
Nine-year-old Landen Lavarnia was taken to hospital in an "extremely critical condition" and placed on life support.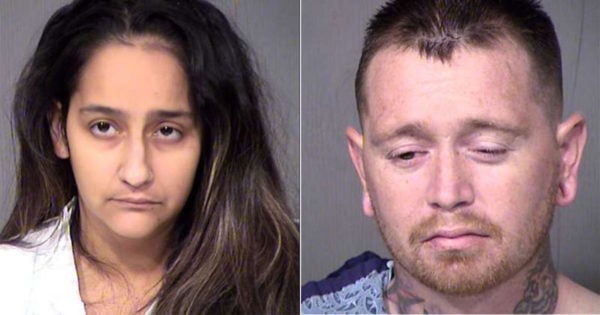 Sgt. Vince Lewis of the Phoenix Police Department confirmed to CBS 5 Arizona later confirmed Landen had died from his injuries.
Landen's father, 31-year-old Kansas Lavernia, was not home at the time of the incident, but reportedly asked officers, "What happened to my kid?" when he arrived at the scene.