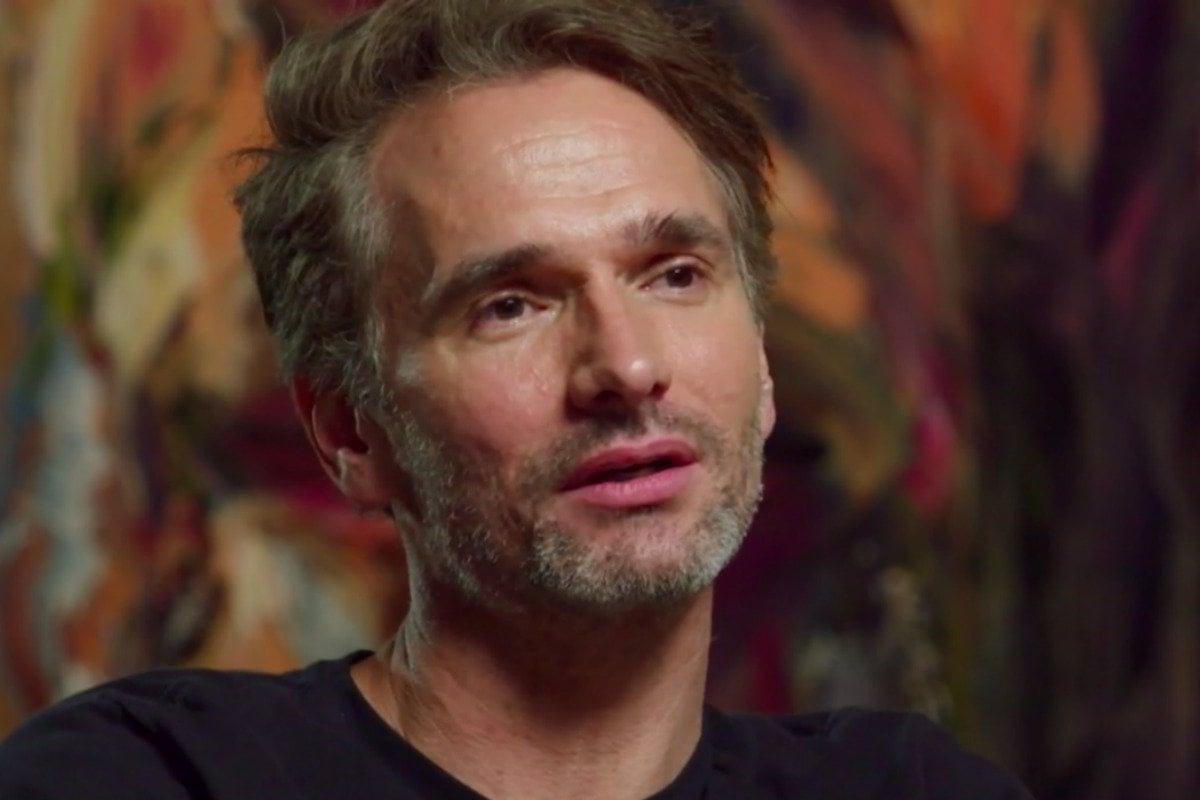 When Todd Sampson was a child, he received a tape recorder as a Christmas present. 
As an investigative little kid, he would put the recorder under the family sofa when he went to bed and record his parents' conversations. 
The next day with his mate Herbie, he'd listen back. 
One day, he overheard his parents in the recording debating whether or not to tell him that his cousin Wendy, was actually his older sister.
"They were debating whether we were old enough to comprehend what had happened and to accept it. So I went to mum and said: 'Is Wendy my sister?' I remember her face - it was shock and relief. She said yes. And then, it was only as an adult many years later I reconnected with Wendy as my older sister. Now I am super proud she is my sister," Sampson told Anh Do's Brush With Fame. 
His mother had Wendy at the age of 15, alone in a room, in a very strictly religious community. She was told she had to give her up for adoption, so she handed over her newborn to her sister.
Sampson, who you'll most likely recognise from the ABC comedy series The Gruen Transfer, or the documentary series' Life On The Line, has spoken about uncovering his family's secret while reliving his upbringing in a poor government housing dominated area of Sydney, Nova Scotia, Canada. 
A crying mess I'm guessing. https://t.co/Yu88fR7bU3

— todd sampson (@toddsampsonOz) September 22, 2020