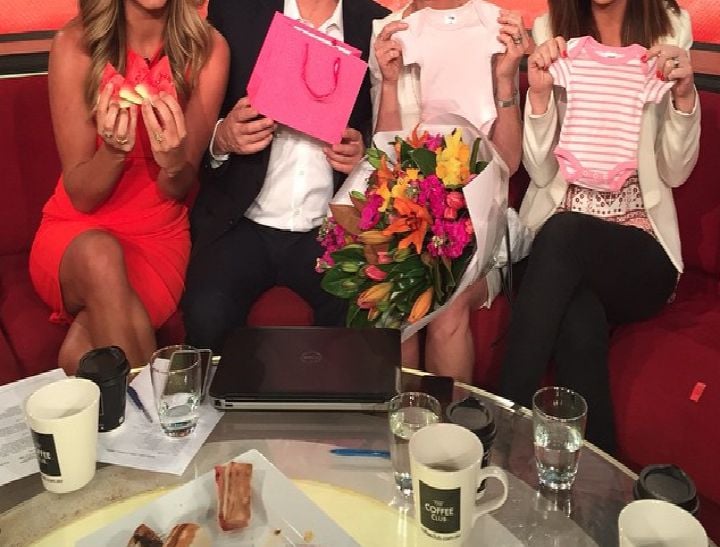 Everyone loves baby news especially when it involves one of our favourite morning television hosts.
It was an extra special Sunday morning today when Weekend TODAY host Deb Knight announced that she was unexpectedly expecting.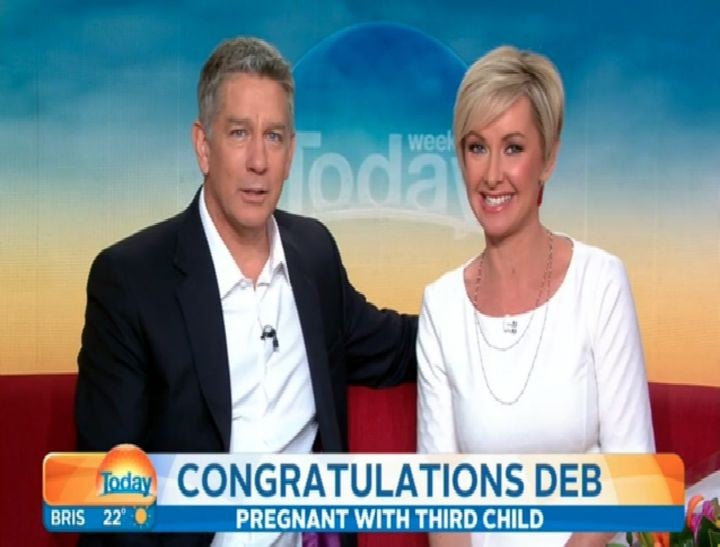 The host who is 14 weeks pregnant announced that she is expecting a baby girl.
Knight said the pregnancy was completely unexpected as her first two children were conceived via IVF. The 42 year old had actually given away all of her baby clothes because she was so sure she wouldn't conceive again.
Watch her excited announcement here: