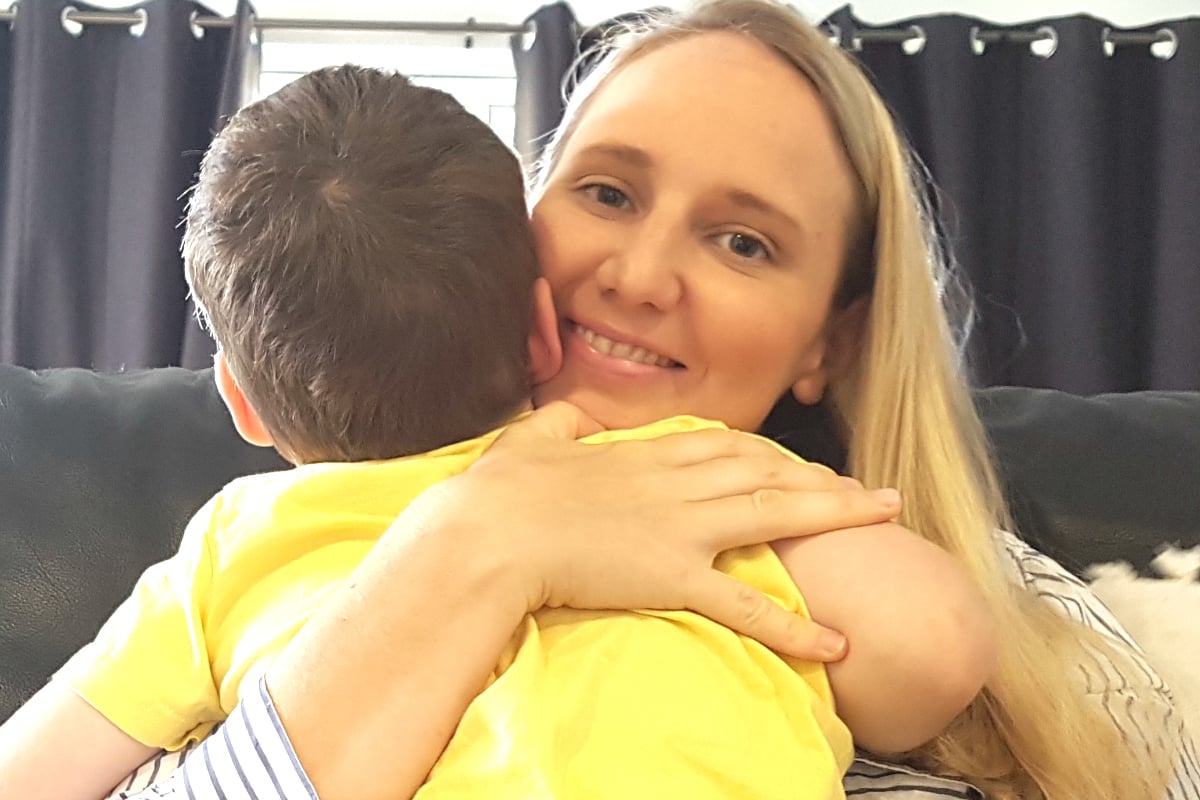 One year ago, my youngest child started kindy.
Looking back, I remember feeling many mixed emotions. Neither of my boys had ever been in childcare, so this was new for me and for them. How was I going to let go? Would he be okay without me? Is he ready? Am I ready? All these questions raced through my mind.
After rushing through the morning rituals of dressing, eating breakfast, conducting search ops to find the missing shoe, and getting my two boys buckled up in the car on time, there was just one thing left to do — say goodbye. I'm not sure if it was harder on him or me. Probably, the latter.
If you're feeling worried or your child suffers from separation anxiety, you're not alone. Here are seven tips I've found that have helped me:
1. Talk through Day One beforehand.
Having a chat with your child on the morning of their first day about what they might expect can help them feel comfortable about new surroundings and experiences.
Months before my son started at C&K , a not-for-profit with more than 350 kindys and childcares in Queensland, I began discussions with him about what was going to take place. And I'm sure it paid off — his first day of kindy went off without a hitch.
Without being too helicopter, I spent time mentally preparing him to feel that this was going to be a natural transition, one of independence and maturity. We took advantage of orientation sessions that were on offer and each time we would drive past his future kindy, I would point it out. When drop-off day neared, he was excited.
2. A little piece of home can bring a lot of calm.
Sometimes bringing a 'security object' can help relax your child and give them a sense of security in a new environment, says Jane Harpley, C&K's Regional Manager for North Queensland.
"If your child has a favourite toy or blanket, bring it to kindy or childcare with them," Harpley writes on C&K's website. "It can act like a little piece of home and can help reduce their anxiety or stress."
Whether a favourite blanket or a cherished toy, a much-loved reminder can help your child transition from home to childcare or kindy.
3. A few light minutes can lighten the mood.
My son seemed to appreciate the time I spent in the morning getting involved in an activity with him. His C&K educators encouraged us to take our time to settle into the rhythm of the morning, whether that was by playing with play dough or blocks or completing a puzzle. Feeling welcome and unhurried helped both him and me. This won't always be able to happen – but we can only try.