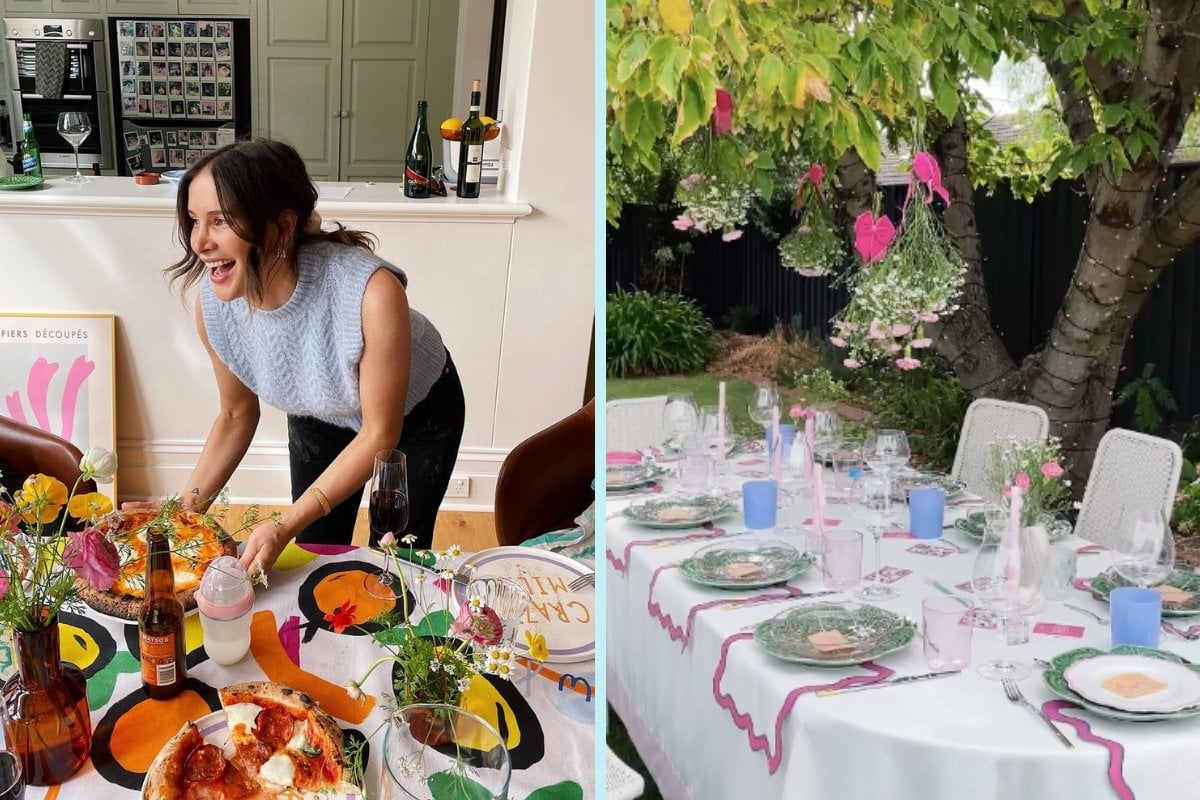 A great dinner party isn't just about the food. While food is arguably the most important element, there is so much more that goes into planning and executing an amazing night around your dinner table. 
From the perfect playlist to an aesthetic tablescape, flowing conversation, and a relaxed atmosphere, nailing these little details can lead to an unforgettable night.
It can be downright intimidating for a host to get all of that right, on top of serving a homemade meal. However, I've been hosting dinner parties for years, and have learned plenty of tricks along the way.
Watch: Not sure what to bring to a dinner party? Ask the host. Post continues after video.
I've found that with time management and a few simple hosting hacks, I can plan and actually enjoy a stress-free dinner party with my guests. 
These are my top tips to throw a fabulous dinner party for your friends, and be your best self throughout the entire process.
1. Do the prep ahead of time.
First and foremost, do as much as you can the night before so you wake up feeling prepared. Have your favourite tunes playing whilst doing so. I can't tell you how much of a game changer this is, and it's actually enjoyable the night before, as there's less time pressure. Here's what I like to get out of the way:
Sharpen your knife to make cooking and prep easier. Having a sharp knife to cut onions and garlic will change your life, I promise.
Do any annoying prep jobs like chopping onion, garlic, and herbs. This also avoids onion tears of mascara running down your face one hour before your guests arrive.
Refer to the list of items you are serving. Go through your cupboard and select the dishes you want to serve everything in. If there are quite a few, label them with Post-its so you don't panic about what's going where on the table when it comes to plating dishes into server ware.
Set the table: tablecloth (instead of ironing this, I use a spray bottle of water to dampen it, then smooth it down with my hands), napkins, plates, cutlery, server ware, candles and flowers. If I'm serving a lot, I try to keep the tablescaping to a minimum, allowing for all the food to fit on the table comfortably.