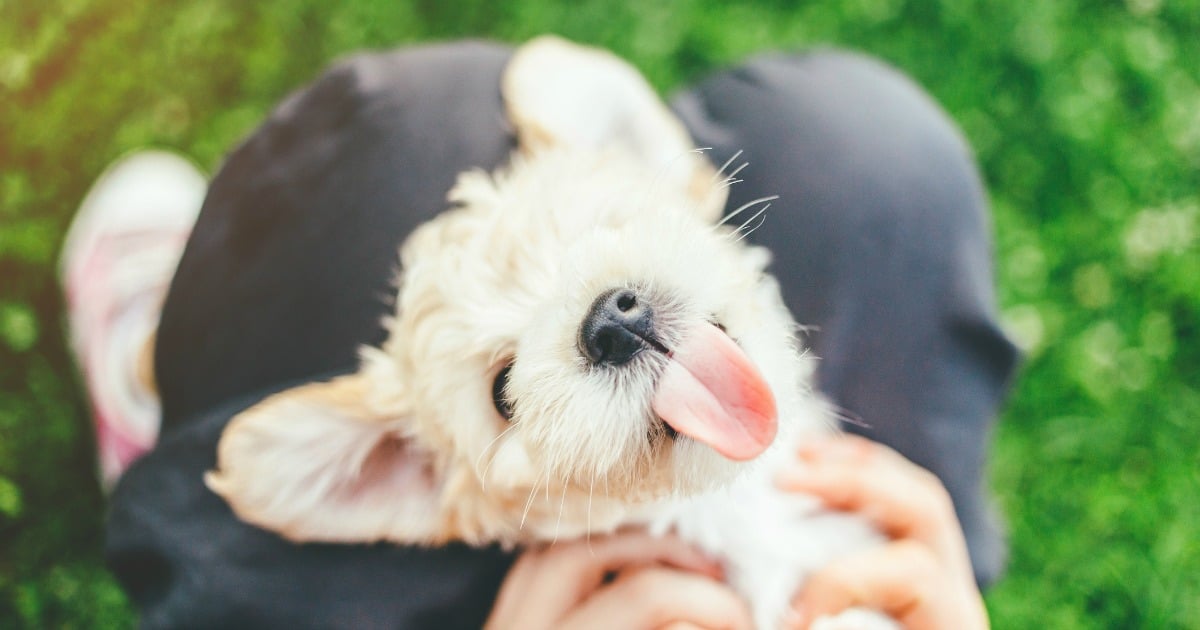 Furry friends aren't only adorable – they're awesome roommates, too.
They simply make every day better. You know, most of the time.
While they won't forget to pay the electricity bill, or leave the toilet seat up, our canine pals can confuse the plush carpet with lush grass, or your dinner plate with theirs.
Still – we love them to absolute bits, and can't imagine things without them.
That steak was MINE, Max. God dammit. Image: iStock.
Whether you're a seasoned dog owner or are planning to introduce a puppy into your family, here are six simple ways to make your life easier.
1. Educate yourself and your kids about what dogs can't eat.
When you bring a dog home, make sure the entire family is aware of what foods are toxic to your new companion.
For example, Easter time can be ruined by an emergency trip to the vet because your pup chewed on some rogue choccy eggs.
To jog your memory, these are some of the foods your dog should never have access to...
Garlic
Onion
Potato sprouts
Peach/Apricot pits
Mushrooms
Grapes/Raisins
Chocolate
Alcohol
Why not print out a list and laminate it on the inside of your pantry, so the kiddies are always aware? It's a sure-fire way to avoid big food disasters.
2. Use a squeegee on the carpet.
If you're keen on keeping your carpet free of dog hair, but don't want to pull out the vacuum every 10 minutes, a window squeegee works WONDERS in picking up every single strand.