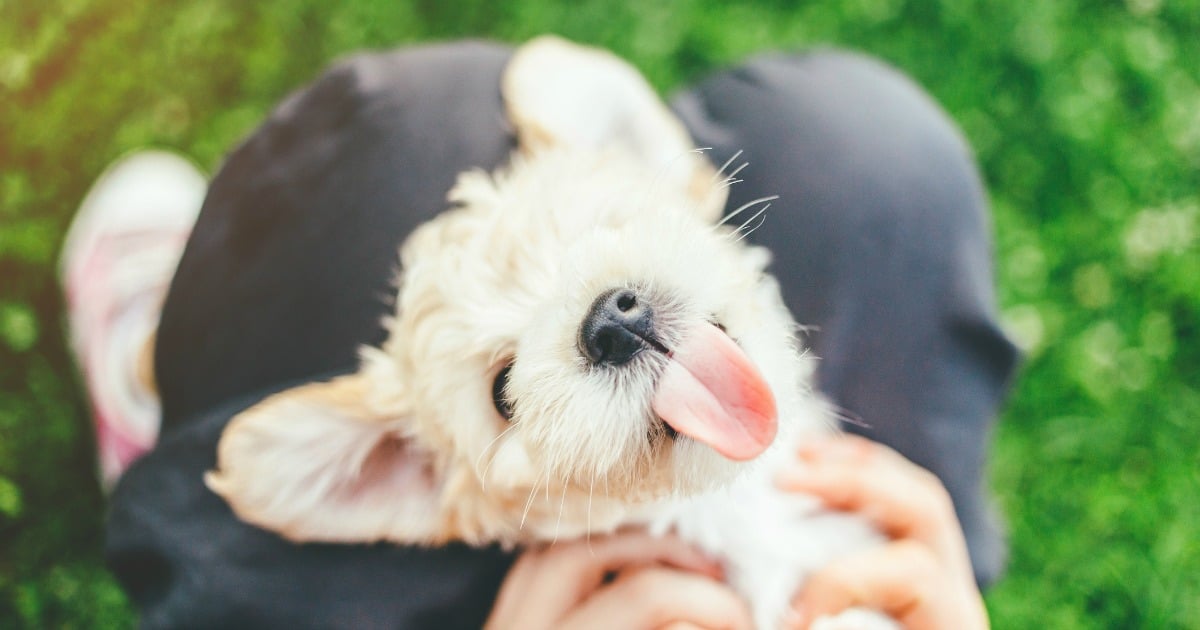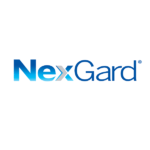 Thanks to our brand partner,
NexGard
Furry friends aren't only adorable – they're awesome roommates, too.
They simply make every day better. You know, most of the time.
While they won't forget to pay the electricity bill, or leave the toilet seat up, our canine pals can confuse the plush carpet with lush grass, or your dinner plate with theirs.
Still – we love them to absolute bits, and can't imagine things without them.
That steak was MINE, Max. God dammit. Image: iStock.
Whether you're a seasoned dog owner or are planning to introduce a puppy into your family, here are six simple ways to make your life easier.
1. Educate yourself and your kids about what dogs can't eat.
When you bring a dog home, make sure the entire family is aware of what foods are toxic to your new companion.
For example, Easter time can be ruined by an emergency trip to the vet because your pup chewed on some rogue choccy eggs.
To jog your memory, these are some of the foods your dog should never have access to...
Garlic
Onion
Potato sprouts
Peach/Apricot pits
Mushrooms
Grapes/Raisins
Chocolate
Alcohol
Why not print out a list and laminate it on the inside of your pantry, so the kiddies are always aware? It's a sure-fire way to avoid big food disasters.
2. Use a squeegee on the carpet.
If you're keen on keeping your carpet free of dog hair, but don't want to pull out the vacuum every 10 minutes, a window squeegee works WONDERS in picking up every single strand.
Seriously. Just try it. It's basically magic.
You can thank me later.
I really am sorry for all the hair. Image: iStock.
3. Protect your dog from fleas and ticks.
Flea and tick protection can be tricky at the best of times, but there's a foolproof way to shield your pups.
NexGard Chewables for Dogs* monthly flea and tick treatment that comes as a tasty, beef-flavoured chew. Because your dog will gobble their treat up in one go, there's also no restriction on swimming or bathing after they've been treated. (Win.)
Taking the yummy chew once a month won't only make them love you more, it will protect your furry best friend from tiny nasties.
Even better, NexGard Chewables for Dogs tailors the treatment to the size of your dog, whether they weigh two kilograms or 50.
It's just too easy.
4. Rid your pup of doggy breath and keep their teeth clean.
It's no secret that most dogs despise having their teeth brushed, and owners find it hard to do it.   But there's a way around the stinky breath dilemma.
The Australian Veterinary Association recommends your pooch has regular dental check-ups with a veterinarian, with a good dental home care plan in place.
For owners who find tooth-brushing their dogs a challenge, Oravet Dental Hygiene chews† are a great option.  Bad breath and plaque-ridden teeth, begone!
†Refer to full product label for claim details.
He'll have no idea he's actually practicing good hygiene. Image: iStock.
5. Store dog food in a plastic Tupperware container.
Leaving dog food in its plastic bag can stink out your pantry. Transferring the dry biscuits into a plastic, sealable container after purchasing the food won't only keep it fresh, it'll also ensure your morning toast doesn't oddly smell of doggie treats.
 6. Whip out the shower caps at bath time.
Little eyes need protection from soapy water - so when you give your pup a good clean, chuck a kid-sized cap on their little head.
Hint: while wearing the shower cap, they'll look approximately twenty times cuter... if that's even possible.
This means you won't only have a tear-free bath time, you'll have a new photo to upload to Instagram, too. Amazing.
This post was brought to you with thanks to NexGard*.
* See product label for full claim details and usage instructions
If you'd like to try NexGard for your dog, click here to get a free one-pack sample sent straight to you. Too easy.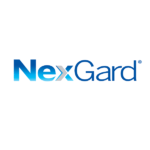 NexGard makes protecting your dog against fleas and ticks (including the deadly paralysis tick) easier and tastier than ever before. It's the once-a-month treatment that combines state-of the art-science with an active ingredient that works to protect against fleas and ticks, and dogs love the taste.