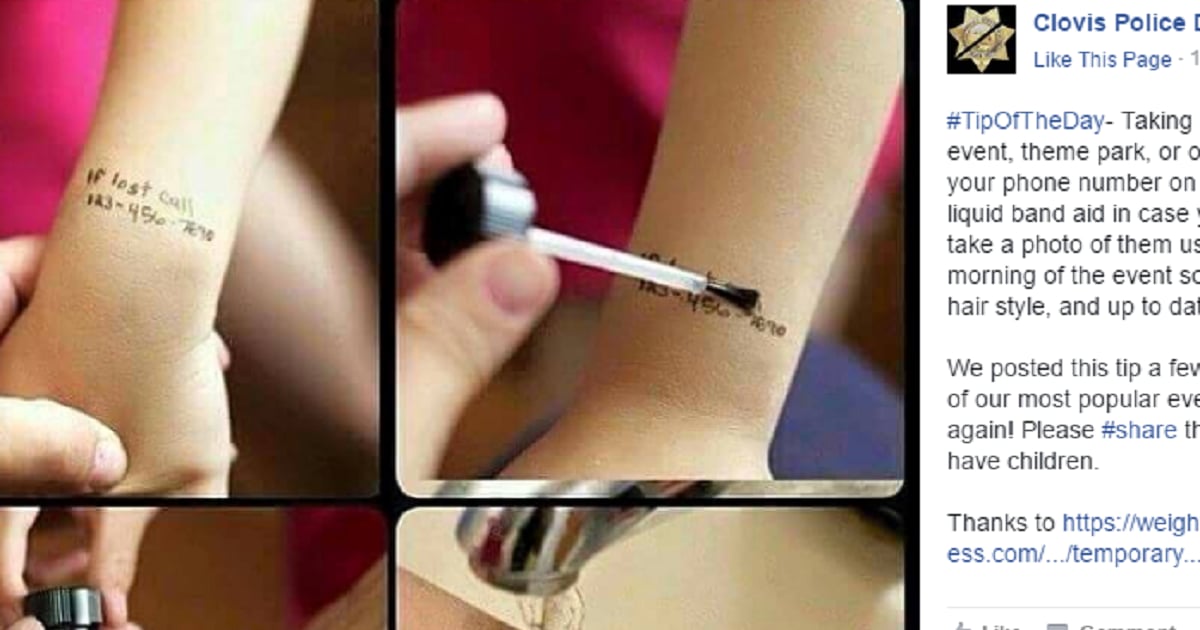 My children are cursed with a hellish surname.
Gagnon. Even if you can work out how to say it correctly, there's no guarantee you would be able to spell it.
I live with a touch of fear in the back of my mind every time we go out.
What if one of the kids gets lost? Even if they tell someone what their name is, would that someone know how to spell it? Would they be able to work out how to find us?
I've gotten around it by teaching my son to spell his name. He can recite it on demand now and the weight has lifted a little.
My daughter, on the other hand, is still to young, she'll be too young to do that for a couple of years and so I'm still living with that touch of fear in the back of my mind.
A Californian police department has shared a great idea on their Facebook page.
They recommend you write your phone number on your child's wrist and cover it with liquid band aid in case you get separated.