Welcome to Tinder Tales, Mamamia's series about disastrous dating app experiences. 
When it comes to dating, I'm cursed.
Every time I think all my bad luck is out of the way, and things can't possibly get any worse, they do. I have a theory that Punk'd has been on hiatus for a few years because they're very busy making a HILARIOUS feature length film about me and the last five years of my love life.
At 23, I'd come out of an awful relationship. Two weeks in, my then boyfriend tried to hook up with one of my good friends, which he probably would have gotten away with if it wasn't for the fact that I was standing right there in front of him with a drink in my hand.
Because I thoroughly enjoy banging my head against a wall for prolonged periods of time, I stayed with him for six months. Eventually we broke up because he was going to the States for two weeks and couldn't promise he wasn't going to hook up with all of the "hot chicks" that would no doubt be throwing themselves at him. EUGH.
SO. There I was. 23 and single with a bruised ego.
I downloaded Tinder with a friend (hahah because it's not sad when you're all doing it together as a joke hahah) and started swiping.
I came across this guy who I will call Matt.
Red flag numero uno: All his pictures featured him on a yacht. Or in Positano. Or in Positano on a yacht. There was lots of expensive champagne I'd never heard of, and cigars that were definitely just there as a prop, because I'm fairly certain they weren't lit. He always wore boat shoes and a white linen shirt.
His life looked like something from Rich Kids of Instagram…
I cannot understand why/how I could have possibly thought meeting this person would be a good idea. But in our chat he made a funny joke, said something moderately nice and hadn't tried to hook up with any of my friends in the last 24 hours so I was SOLD.
He suggested a restaurant and we decided to meet up at 7pm on Tuesday night.
When I arrived, there he was wearing a white shirt that probably cost him $400. He ordered very expensive wine, and food that I'd never heard of. I tried to pretend that I didn't feel poor AF. 
We spoke mainly about how ambitious he was, and all his ideas for start up companies that definitely already existed. He sat back, with his legs crossed, sipping and swirling his red wine like he was a King holding court. And I was an awkward Jester.
I also tried a hopeful (read: naive) 'dating experiment'. Then spoke about it on a podcast, which you can listen to below. I told you I was cursed. Post continues after audio.

I'd driven to dinner, so, for some reason I would later very much regret, I offered to drive him home to his penthouse apartment in one of Sydney's most elite suburbs.
I hate myself in this story. I actually hate myself.
We talked, he laughed about what a bad driver I was (…haa) and he talked about what a wonderful life he had; great family, great job bla bla bla it was just so compelling I can't remember any of it.
When we got to his place it was awkward to pull up to drop him off, so he guided me to a parking spot.
To be clear, I am not at all a 'victim' in this story. I was having one of those bad days where you make bad choices. I was also someone who totally went along with this entire date as though it was somewhat pleasant.
He invited me up to his apartment, and even baited me with what he claimed was a cute cat.
It turned out his cat was a total asshole. He was boring and pretentious. He could tell I was from the suburbs and did not belong on this leather couch or anywhere near the bar that had bottles of alcohol worth more than what I'd earned that month. I was honestly shamed by his stupid cat.
At some point, it was decided in both of our minds that we would be having sex. WHY THOUGH? WHY DID YOU THINK THAT WOULD BE A GOOD IDEA? THERE HAD NOT BEEN ONE SIGN IT WOULD BE FUN. GET OUT OF THERE AND DRIVE IN YOUR SHITTY CAR BACK TO YOUR SHITTY HOUSE AND TALK TO YOUR DOG ABOUT THE STUPID JUDGMENTAL CAT YOU JUST MET.
The hallways of his house were lined with photos of his face, from the moment he was born until present day. They were all professionally taken, and it suddenly became clear why he had a whole wardrobe full of white shirts.
We went into his room where he showed me his coin collection, picking one that was legitimately from Ancient Rome. In hindsight, I should have been really mad. Why is this historical artefact in your room, Matt? It belongs in a goddamn museum. Not on your shelf so you can impress women before you sleep with them.
Anyway, I love history, so I think I must have been impressed by this stupid coin.
We started kissing, and I was hopeful that maybe we would have this incredible sexual chemistry like in the movies, that would erase the rest of the extremely average date.
Spoiler: It was nothing like in the movies.
It reminded me of the one time I caught my two rabbits having sexy time. The girl rabbit looked like she was counting backwards in her head from 100, and the boy looked like he was in some crazy trance. I didn't like it.
I think it would be have been more physically pleasant to put my finger in my ear. Or up my nose.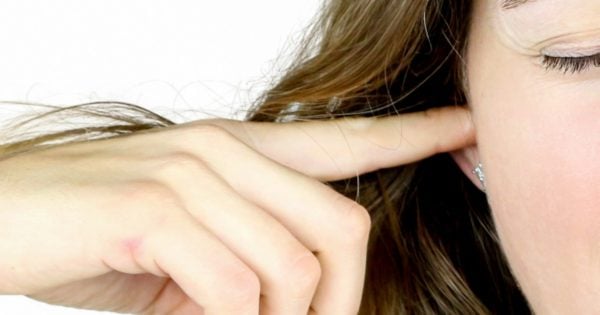 But lucky for me, the ordeal could not have lasted more than about three minutes.
Now, I understand. Sometimes guys can't control how long they last, and honestly I didn't really mind. Better luck next time. But it was what happened next that was bloody weird.
The second he was finished, he rolled over and stared at his wall. 
He said "Sorry that never happens, I don't know why that happened," which suggests to me that definitely always happens.
I replied "Ah that's okay I don't mind, don't worry about it!" doing my best to make this guy I hardly knew, with the cat, feel better about himself.
And then he stopped speaking to me. There was no conversation, no awkward cuddling, no comments. Just silence. It took me a few minutes to realise how much I'd rather be at home eating M&Ms than in this stranger's bed who is clearly having some sexual crisis I really didn't care about that much.
So I stood up, got dressed and said bye. I did not farewell his cat on my way out, and I'm pretty sure he meowed a "Bye, peasant", as I left.
I got back in my car and called every friend I have and told them what had just happened. They were equally as appalled.
He has since messaged a few times, but alas there was no second date for Matt and his bizarre coin collection.
You can check out more of Mamamia's Tinder Tales series, here. 
If you have a Tinder Tale of your own you'd like to share, e-mail [email protected]