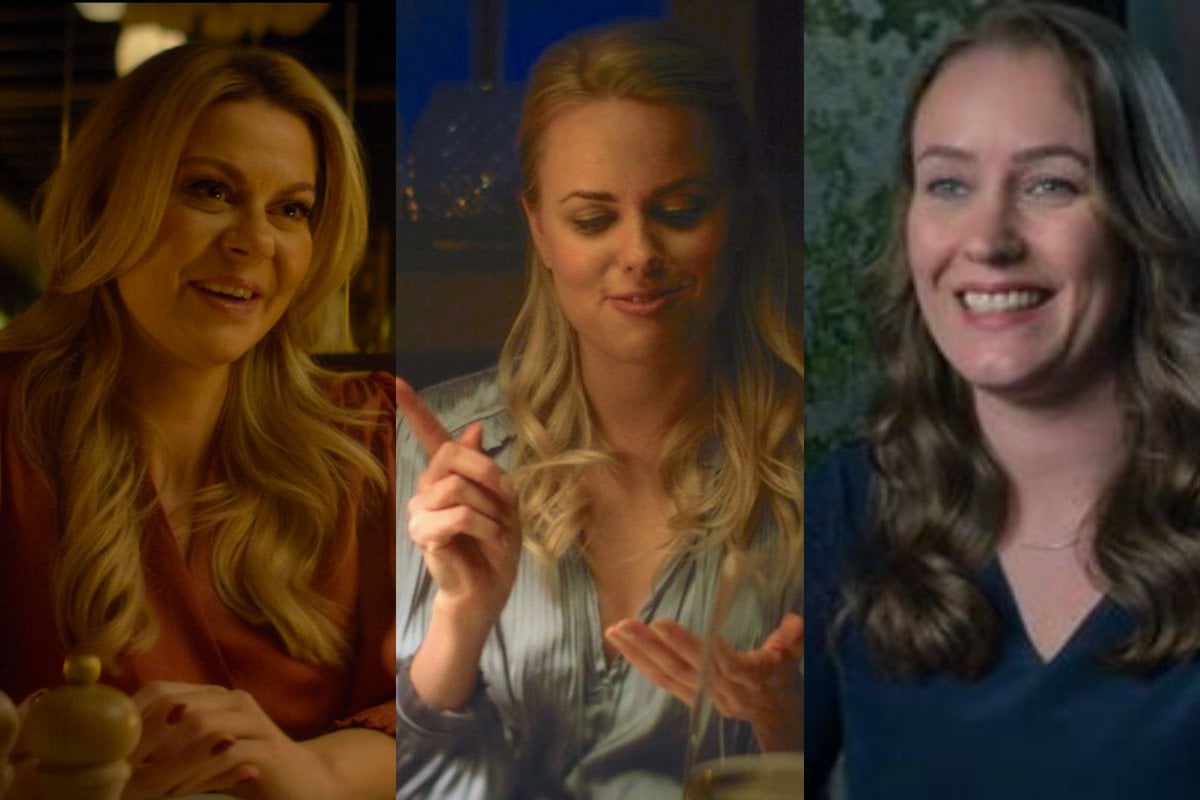 "I have absolutely no sympathies for the women swindled by the Tinder Swindler scammer idiot... these superficial women received the right treatment they deserve."
"These girls are so stupid."
"Most of the women started off as Gold Diggers and then got got."
"If your [sic] stupid enough to get swindled, you deserve it." 
The comments above are just a few from arm-chair critics about the victims portrayed on scam artist documentary The Tinder Swindler.
In case you haven't had time to watch the Netflix show that has created headlines around the world, here's the 411: Israeli con man Shimon Hayut goes by the alias Simon Leviev, and pretends he is the billionaire son of a diamond merchant. He meets his victims on dating app Tinder and earns their trust and love by sending them endless messages, buying them gifts, taking them on luxurious holidays, and asking them to move in with him. He's their Prince Charming - or their Christian Grey, whatever floats your boat.
The documentary recounts the stories of three of Hayut's victims, Cecilie Fjellhøy, Pernilla Sjoholm, and Ayleen Charlotte. Yet instead of being viewed as brave women who have come forward to tell their story - and thus warn others against Hayut and swindlers like him - a good percentage of the reaction from the general public has been, as evidenced by the comments above, pretty brutal.
The basic gist is: "It's not me - it's YOU." Because I would never be so stupid, naive, reckless, gullible, and imbecilic.
This Us vs Them mentality is nothing new when it comes to the how many view the victims of a con. It's human nature to believe that bad things only happen to other people. It's a form of self-preservation. 
"Think about the sayings that we have about the victims of con artists: 'You can't fool an honest man,' things like that," best-selling author of The Confidence Game Maria Konnikova told Vox. "Right away, it's almost like victim-blaming. You're saying, 'Well, if you weren't gullible, you wouldn't have fallen for it.' Victims can be incredibly smart, honest, not-greedy people. And con artists really do ruin lives and hurt people a lot."
Let's take a look at another popular scam artist documentary, The Puppet Master: Hunting the Ultimate Conman. The docuseries focuses on British conman Robert Freegard (if that's even his real name), who pretends he is an MI5 agent and convinces his victims to leave their entire lives behind and blindly follow him so that he can "protect" them. The price many of these victims pay is steep: Freegard systematically breaks down their confidence, their sense of security and ultimately their sense of identity. He takes their money, time and freedom. He sexually assaults some of them. One of his victims, Sarah Smith, is with him for 10 years before she realises she is being conned.