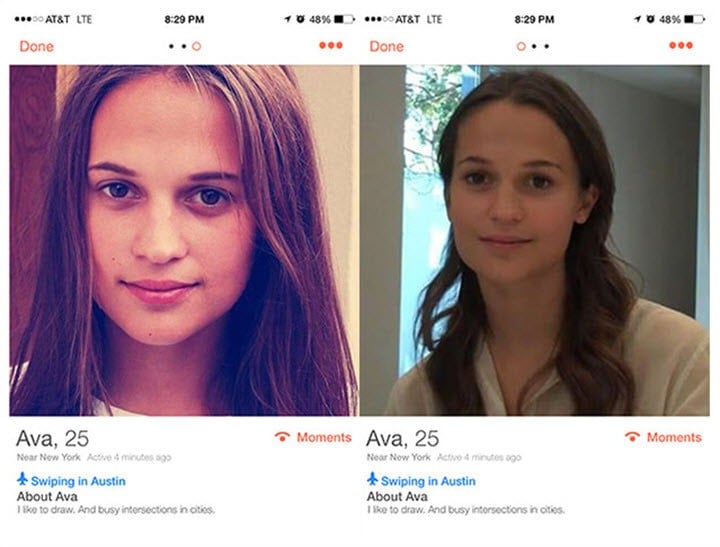 Ava was pretty. Ava was smart. Ava was actually a robot with a Tinder profile.
It's a classic love story. Boy swipes yes to girl. Boy falls in love with girl. Girl turns out to be a robot.
Damn. Don't you HATE it when that happens?
Some poor suckers were swiping away on Tinder at the SXSW, an big music, film and technology festival held in Austin, Texas. One guy named Brock, an employee of AdWeek, matched with a pretty girl, 'Ava, 25', and they started chatting.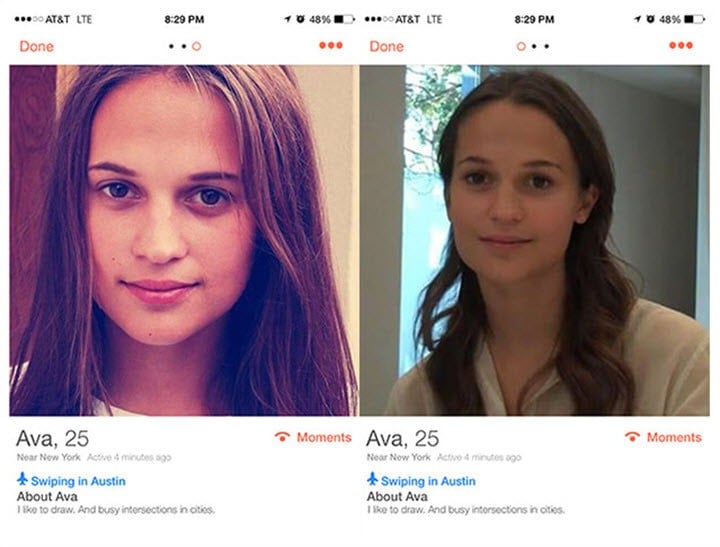 It was a match made in heaven, at first.